All natural deodorants are a great choice if you're conscious of what you put on your skin and want to do what's best for the environment too. Natural doesn't mean you'll stink though! The following natural deodorants smell good, keep odor at bay and leave you feeling fresh all day long. What more could a girl ask for?
Table of contents:
1

LAVANILA LABORATORIES the Healthy Deodorant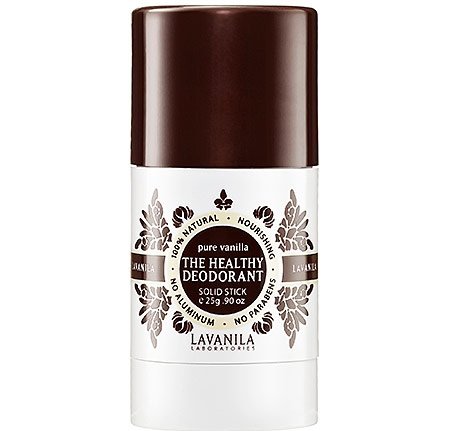 The Healthy Deodorant is a natural deodorant that's dermatologist recommended and protects and nourishes underarm skin. The product is made with all organic materials and essential oils for all-day odor protection.
Price: $8 at sephora.com
2

Kiss My Face Liquid Rock Deodorant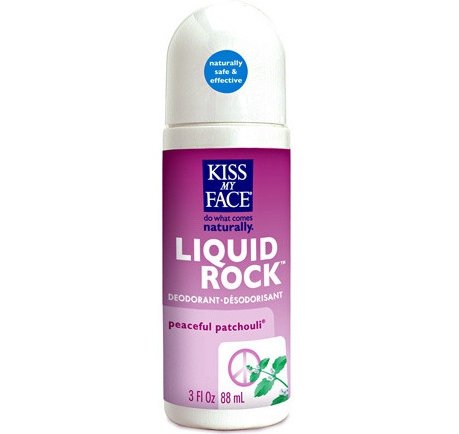 Kiss My Face Liquid Rock Deodorant contains no artificial ingredients, phthlates or parabens. It's also gluten-free and biodegradable as well as using natural moisture absorbing crystals for long-lasting odor fighting.
Price: $5.39 at drugstore.com
3

Weleda Deodorant Spray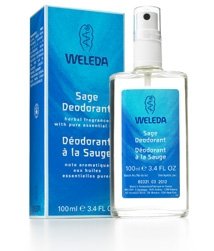 Weleda deodorant spray is a unique formulation of natural ingredients that fight bacteria. That means odor fighting you can be sure of. Not only all that, but it smells great too!
Price: $14 at usa.weleda.com
4

Dr. Hauschka Deodorant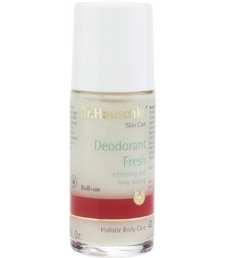 Choosing Dr. Hauschka deodorant means a quick drying formula that keeps you smelling great as well as absorbing moisture. Choose from two great scents, fresh and floral.
Price: $23 at store.drhauschka.com
5

Crystal Body Deodorant Stick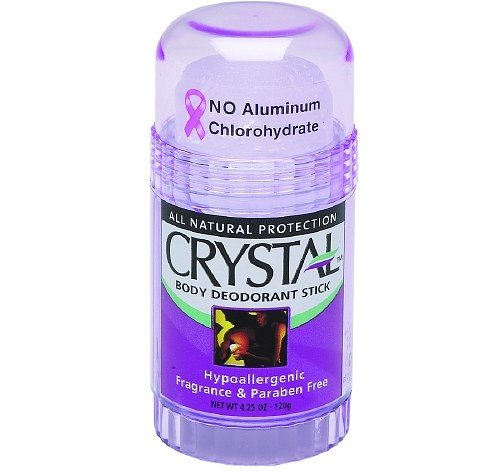 If you need something that works, but is completely affordable, Crystal Body deodorant stick is your answer. Made with mineral salts, the product soaks up moisture and keeps you smelling good all day long.
Price: $6 at drugstore.com
6

Burt's Bees Herbal Deodorant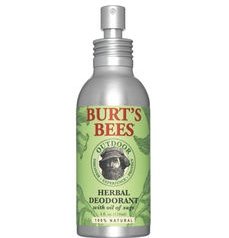 Herbs smell great when you're cooking, so why not choose a deodorant that contains them too? Burt's Bees herbal deodorants combat odor with yummy smelling ingredients and they come in an easy-to-use spray bottle.
Price: $8 at burtsbees.com
7

Soapwalla Kitchen Deodorant Cream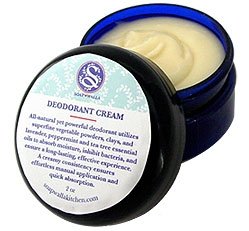 Different from most other products, this deodorant cream combines a whipped frosting consistency with fast absorption and a great scent. Soapwalla Kitchen products are all natural and are never tested on animals.
Price: $14 at spiritbeautylounge.com
8

Lavilin Underarm Deodorant Cream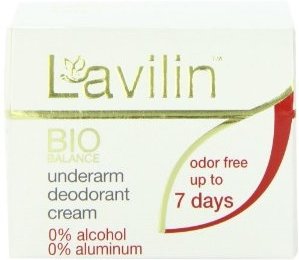 Another cream deodorant! This one offers protection for days, even through showers and heavy sweating. It's natural ingredients mean a quick working product that smells good too.
Price: $14 at amazon.com
9

Le Couvent Des Minimes Everyday Deodorant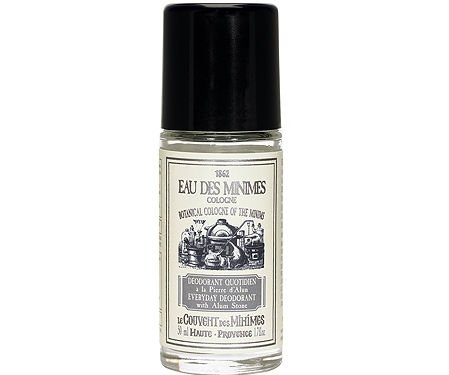 Le Couvent des Minimes Everyday deodorant is the perfect fit if you have sensitive underarm skin. This product is quick-working and has a natural scent you'll love.
Price: $14 at walgreens.com
10

Arm & Hammer Essentials Natural Deodorant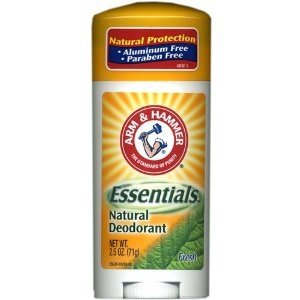 Affordable and great smelling, Arm and Hammer Essentials Natural deodorant is a great pick if you're on a budget, but don't want to sacrifice quality. The deodorant uses baking soda and natural plants to fight odors and protect you all day long.
Price: $6 at amazon.com
11

Tom's of Maine Natural Deodorant Stick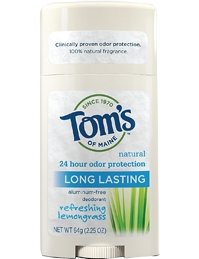 A more common household name than some others, Tom's of Maine deodorant contains hops and calendula to fight odor and woodspice to mask it.
Price: $5 at vitaminshoppe.com
12

Miessence Roll-on Deodorant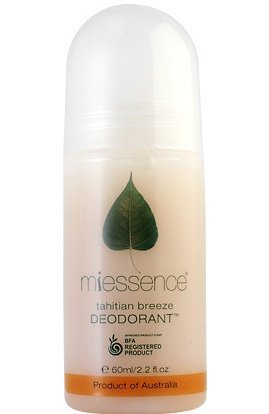 This long lasting deodorant is on the list of products recommended by the People for the Ethical Treatment of Animals. It comes in several scents such as Ancient Spice, Tahitian Breeze and Aroma Free.
Price: $10.35 at amazon.com
13

Erbaviva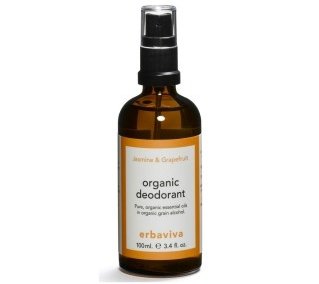 This all natural organic spray deodorant is made with lemon, sandalwood, patchouli and tea tree oil and comes in both male and female scents.
Price: $18 at charlestonnaturally.com
There's a natural deodorant on the market that matches every budget and every preference. Go ahead and try several of them to find the one that works best for you. Look for them at department or drug stores. Which one will you try first?
Please rate this article