7 Fabulous French Beauty Products That Will Revolutionize Your Beauty Routine ...
By Keyaani
Let's talk about the fabulous French beauty products that will help add that "je ne sais quoi" to your beauty routine.
French women have nailed the effortlessly chic look with the tousled bed hair, statement red lip, and flawless skin. One thing is for sure French ladies take care of themselves and a good starting point is an effective skincare routine. I personally love exploring French pharmacies they are the go-to place for your essential skincare and beauty products.
Imagine being able to inject that flawless French chic into your beauty routine and you can with these timeless cult classics. The best part is you don't have to travel all the way to France to get your hands on these must-have French beauty products, as they are internationally available online.
Here's a list of 7 game-changing French beauty products that will revolutionize your beauty routine, they have been used by various models, makeup artists and keep on popping up on various 'Best French beauty products lists' from Vogue to Glamour magazine.
---
1

Bioderma Sensibio H2O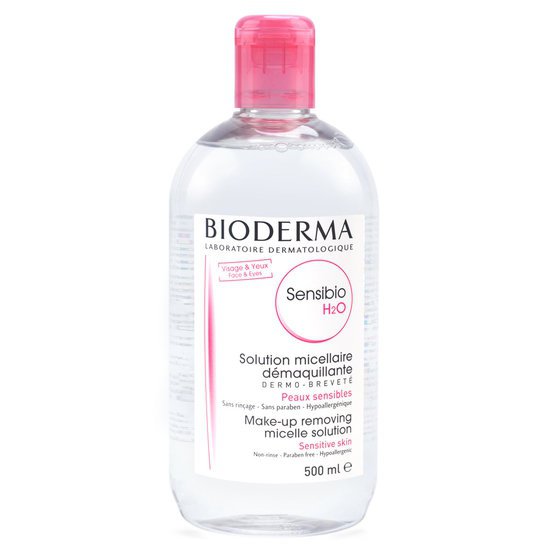 This French beauty product is amazing. It is a dermatological micellar water, which basically means it is a cleansing, and makeup removing water ideal for sensitive skin. I use this stuff in the morning and again in the evening. It is a great makeup remover and gets rid of my stubborn waterproof mascara easily. If you have irritated or sensitive skin this stuff is for you. It can be used as a cleanser and doesn't have a fragrance. This is a product that I've repurchased many times.
Price: $14.90 at beautylish.com
2

Caudalie Beauty Elixir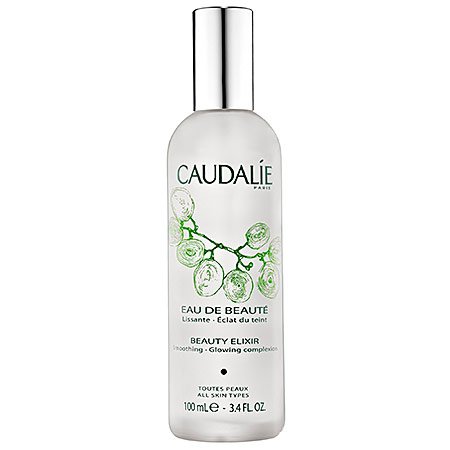 Caudalie Beauty Elixir is one timeless cult favourite French beauty product that is beloved by so many. If you want to combat dull skin, pores and dryness this is the one to try. It is a toning mist infused with essential oils and plant extracts, such as rosemary, mint and rose oil giving it a clarifying effect for the skin. It can be used as a priming base for makeup as well as a setting spray. You can spritz a bit of this beauty elixir on your skin after a long day giving you a fresh radiant finish. It truly is an elixir and definitely worth having in your beauty bag.
Price: $49 at sephora.com
---
3

Embryolisse Lait-Crème Concentré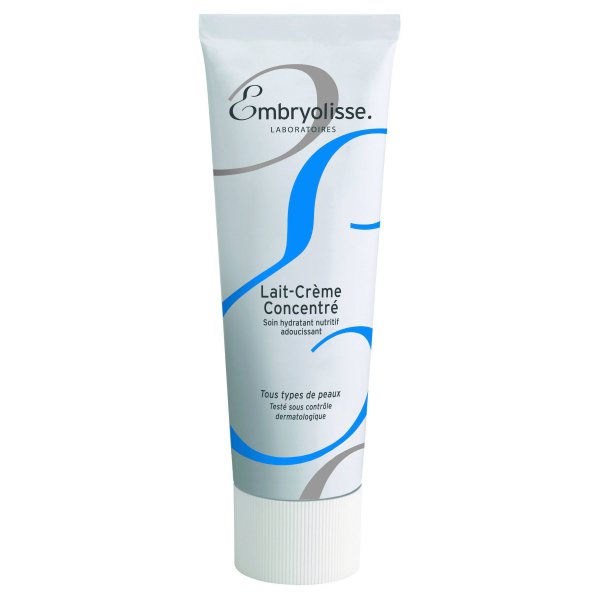 This has been dubbed a miracle moisturizer and is one of the best-kept secrets among models and makeup artists. It is a moisturizer that nourishes and repairs the skin. It gives the skin an immediately plumped look and a radiant finish. It has a creamy milk texture and it not just your ordinary moisturizer. It is a versatile product and makeup artists have used it as a primer, makeup remover, and a repair mask. It is a beloved French beauty product, various celebrities swear by it such as Scarlett Johansson, Gwyneth Paltrow, and Yasmin Le Bon. What also makes it appealing is that it is paraben free and not tested on animals.
Price: $28 at target.com
---
4

Klorane Dry Shampoo with Oat Milk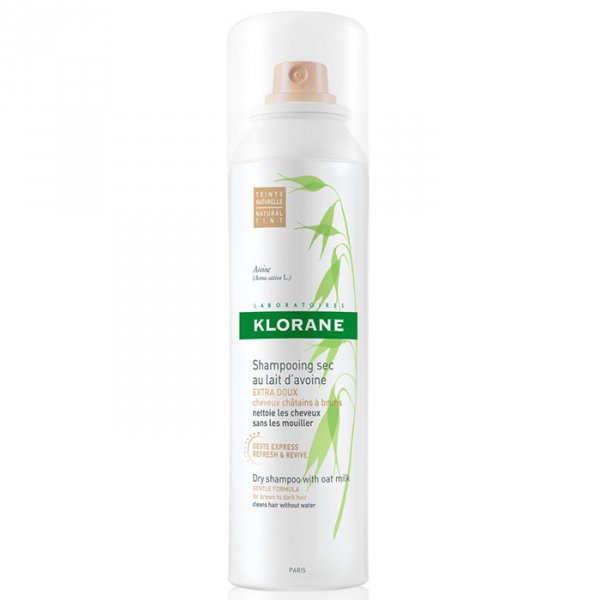 On the days you don't have time to wash your hair this stuff is a lifesaver. It is a dry shampoo with Oat milk that cleanses and refreshes the hair without the need of water. This particular one is ideal for all hair types and is the original one. I personally have dark hair and certain dry shampoos can leave a white mask on the hair. The brilliant thing about Klorane is that they have tweaked the original and created one for dark hair that has a natural brunette tint. There is also one with nettle oil specifically for oily hair types. It is easy to use, shake well and spray a small amount onto your hair from a distance. Wait a minute or two and brush the product into your hair and style accordingly.
Price: $20 at kloraneusa.com
---
5

La Roche-Posay Anthelios anti-Shine Dry Touch Sunscreen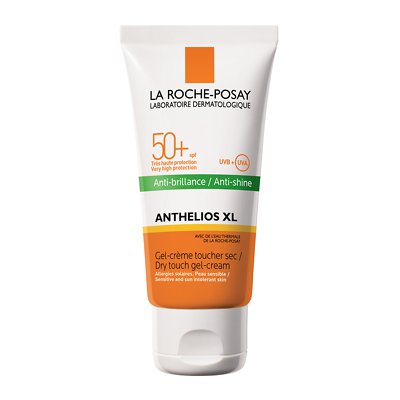 Spring time is here. Don't forget to include Sunscreen in your skincare routine for healthy skin. I personally find it hard to get a good sunscreen that doesn't leave me looking grey or with a white mask. This sunscreen is great it easily absorbs into my skin and doesn't leave a thick cakey feeling. It can be worn alone or as a primer for makeup. It is ideal for oily acne-prone skin as it has a mattifying effect. It withstands heat and humidity and it is a fragrance-free formula. This is one of my personal favourites and really is worth buying.
Price: $21.12 at feelunique.com
---
6

Nuxe Huile Prodigieuse Multi-purpose Dry Oil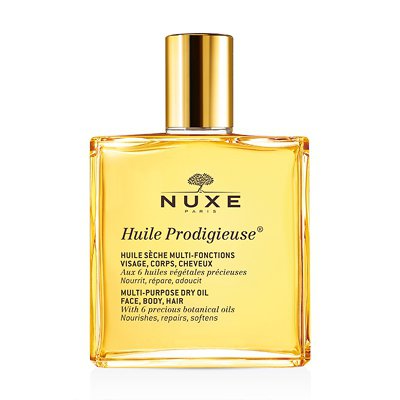 Beauty oils are one of the hottest skincare trends. The Nuxe Huile Prodigieuse has a cult following of its own and rightly so. This is a multi-purpose dry oil that can be used on the skin and hair. It contains Vitamin E and a blend of 6 botanical oils (Macadamia, Hazelnut, Borrage, Almond, Camellia, and St. John's Wort) that helps nourish and repair the skin and hair giving a smooth soft feeling to both. It absorbs quickly into the skin without leaving a greasy feeling. A little amount of this product goes a long way and it has a beautiful smelling fragrance. It also comes in a shimmering formula to add that extra bit of sparkle and glow to your skin and hair. This is a staple in the French skincare routine definitely a French pharmacy must-have.
Price: $21.76 at us.feelunique.com
---
7

Avène Thermal Spring Water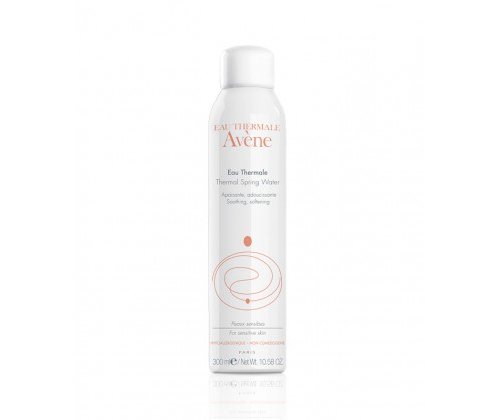 This is ideal to use in spring and summer months. It is a multi-purpose thermal water spray. It is great to add to your skincare routine for that spritz of hydration. It has a moisturizing and soothing effect and can be used to help calm down sunburn, razor burn and is mild enough to use on babies. You can add this to your skincare routine after cleansing or whenever you need to freshen up. I love using this product in the summer months for its cooling and hydrating effect and I used this after my laser hair removal for its soothing properties. This is a versatile product and one that the whole family can use.
Price: $18.50 at aveneusa.com
C'est vrai! These French pharmacy products are the best-kept beauty secrets. Add these to your beauty routine and you'll have flawless skin in no time. These products are timeless and no wonder they are considered cult favourites.
Have you tried any of these products? What are your thoughts on them?
What will you be adding to your wish list?
---
Comments
Popular
Related
Recent