10 Wonderful Things to Add to Your Bath for Girls Wanting Better Skin ...
By Eliza • •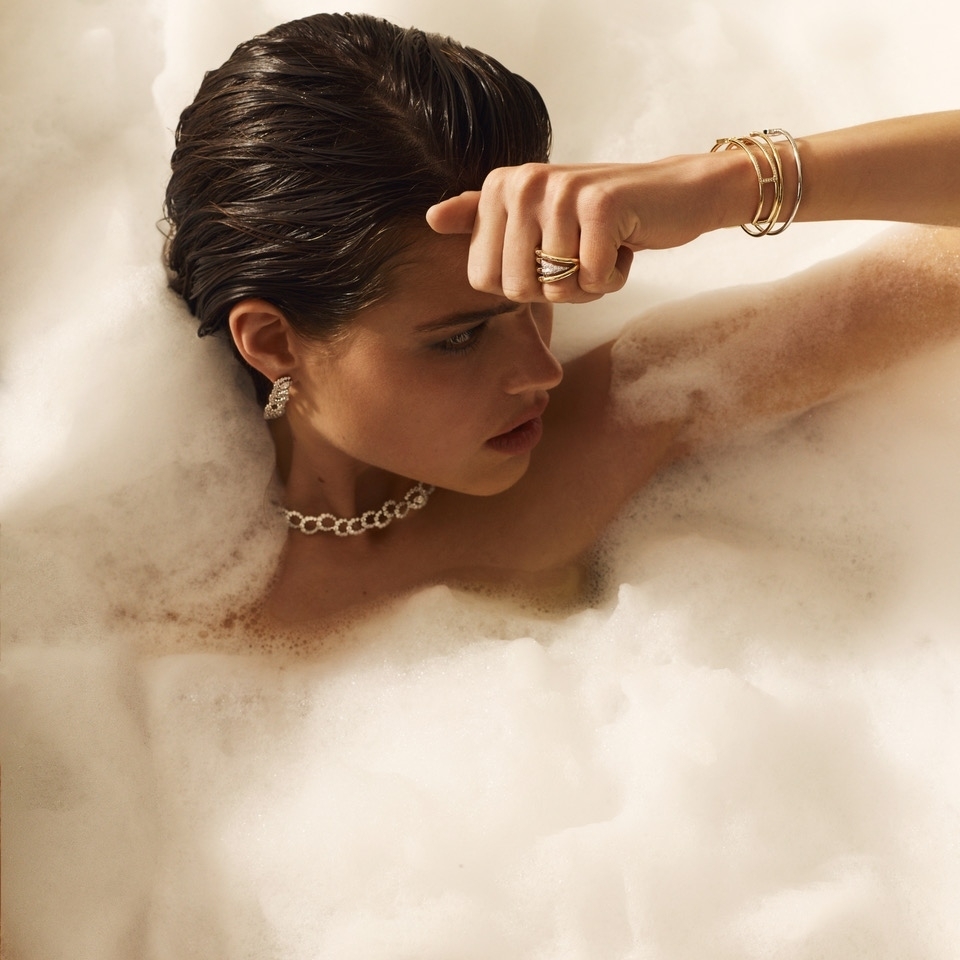 Taking a bath has many benefits, including stress relief and a clean body and hair. However, there are some bath time habits that could be wreaking havoc on your skin. Make sure the water isn't too hot, which can suck the moisture right out of your skin. The best way to get the most out of your bath is to add something to it to benefit your skin and body. With so many choices, how do you know which ones are the best for you. Here are some great things to toss in your bath water for better skin.
1

Pour in Some Wine or Champagne
If you can bear to part with a little bit of your favorite beverage, you can do wonders for your skin. Red wine contains antioxidants and polyphenols that can help anti age the skin all over your body as well as fighting redness and inflammation. Champagne has similar benefits when you soak. Pour some in your tub and hang out in there for a while. You're going to love the results!
2

Take an Oatmeal Bath
You've probably heard that oatmeal has benefits for your skin. After all, you see it in lotions and bath soaks all the time. Oatmeal is very soothing and is a great choice if you have eczema or itchy skin. An oatmeal bath is also perfect for sunburned skin if you spent too much time outside. Toss a few handfuls of oats into your tub and you're good to go.
3

Coconut Oil is Wonderful
You've probably heard all about the benefits of coconut oil, right? It can be used on your skin or in your hair. When added to your bath, coconut oil hydrates and softens your entire body. Pour softened coconut oil in warm water and lay in there for as long as you want to. You can also put coconut oil in your hair while you're soaking, which makes your mane shiny and soft.
4

Try a Lovely Milk Bath
It might be easier to part with some milk if you don't want to waste your wine in the bath water. Milk contains lactic acid, which softens your skin by exfoliating it. You need to exfoliate regularly because it works to remove dead skin cells and reveal fresh, young skin beneath. Milk is also great for eczema. Coconut milk is a great alternative if you're sensitive to cow's milk.
5

Toss in Couple of Tea Bags
You probably won't be surprised to find out that green tea is perfect in your bath. After all, is there anything the tea can't do? Steep a couple of green tea bags in your bath and you have the perfect way to tone your skin and infuse it with antioxidants that keep you looking young and healthy, no matter your age.
6

How about Some Baking Soda?
There are several great things that baking soda can do for you. It calms skin and can help you fight acne on your back and chest. It also works as a natural exfoliant, helping you to slough off dead skin cells for gorgeous skin all day long. Experts also say that a baking soda bath is a great idea after a workout.
7

You'll Love a Honey Bath
Honey is loaded with antioxidants that are great for ensuring healthy and attractive skin. Adding honey to your bath also moisturizes your skin and helps anti-age your body at the same time. Just squirt some in and stir it up, then take a nice long soak.
8

Add a Sprinkling of Lemon
Whether you prefer to use fresh lemons (5-6 squeezed) or lemon juice (1/2-3/4 cups), the bright fruit will leave your skin glowing. Since lemons refresh, help to shrink pores and revive your skin, you'll love to add them into your next bath for their healing and mood-boosting benefits.
9

Just a Touch of Cinnamon
Whether you choose to add in cinnamon sticks (about 3-4) or it's powder counterpart (about 1/4 cup in a cheesecloth), adding this festive spice into your bath will be super invigorating, detoxifying and can cure rashes in an instant with it's natural disinfectant and astringent properties.
10

A Splash of Olive Oil
Many oils make your skin nice and soft - one of which is olive oil. Just add 5 tablespoons of extra virgin olive oil into warm bath water. This will help build a stronger immunity to viral and bacterial infections, maintain the collagen in your skin and keep it looking supple longer. Another bonus: it will help reduce the appearance of annoying fine lines and wrinkles.
What do you like adding to your bath? Will you try any of these add-ins?
Popular
Related
Allwomenstalk Reviews