Skin redness is a frustrating and sometimes painful condition. It can occur for several different reasons. Rosacea, broken capillaries, acne and general irritation are just a few of the reasons. Whatever reason your skin has redness issues, these 7 products can completely transform your skincare and makeup routine.
---
1

Neutrogena Redness Soothing Facial Cleanser Oil Free Acne Wash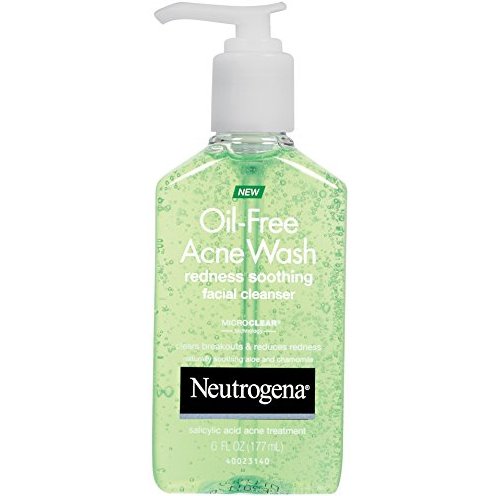 $6.97 at amazon.com
Neutrogena has been wowing consumers for years with their fantastic skincare options. Dermatologists give their stamp of approval to this brand as well. That being said, you can trust the products that come from this wonderful brand. This particular product is designed to gently cleanse your face and soothe any redness you have. It fights acne too, making it an awesome combination product.
---
2

Smashbox Photo Finish Color Correcting Foundation Primer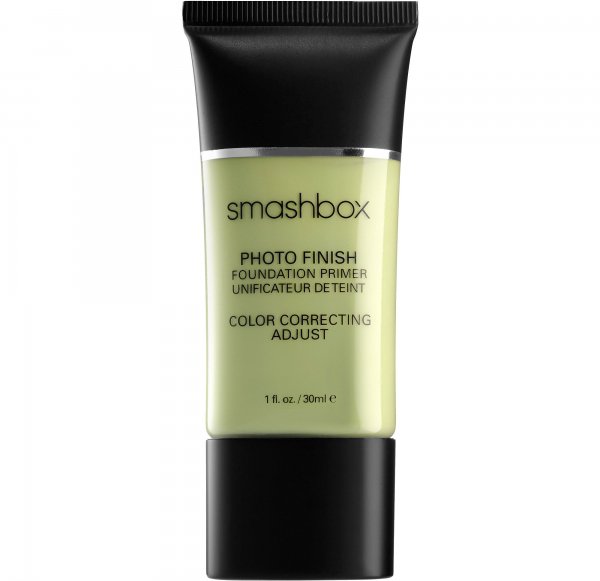 $39.00 at sephora.com
Yes, at $39, this product's pricey. But it's one amazing little produc!. It's green, as many options to treat redness are, and it can perfectly balance out the redness you're dealing with. It also smoothes out any wrinkles or dark spots you have so that your foundation has a perfect starting point. It's not fair to expect your foundation to do it all and with this primer, it won't have to.
3

Maybelline Master Prime by Face Studio Blur + Redness Control

$7.16 at amazon.com
If you want the benefits of a primer that balances redness but don't have forty bucks to shell out on Smashbox, try this one. It balances redness and gives you several other benefits, as well. It blurs fine lines and hides imperfections. It has a light finish you'll hardly notice. You can wear it alone or under your foundation.
---
4

Eucerin Sensitive Skin Redness Relief Daily Perfecting Lotion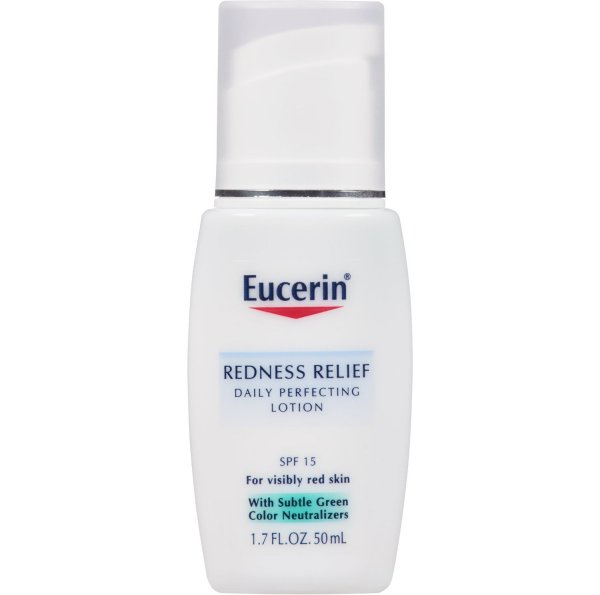 $13.49 at amazon.com
Eucerin is a brand dermatologists often recommend for a wide variety of skin issues. Now there's a product by this brand that's uniquely designed for calming the redness in your skin. It's a great option for sensitive skin, too. It's free of both fragrance and oil. It also has SPF 15 to give you the sun protection you need.
---
5

IT Cosmetics Bye-Bye Redness Correcting Cream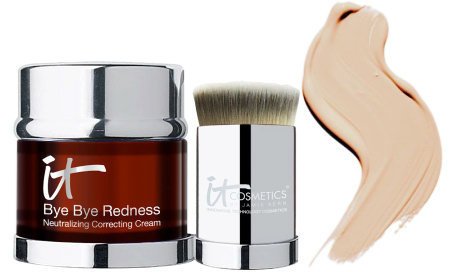 $32.00 at itcosmetics.com
IT Cosmetics is quickly gaining fame in the world of makeup and skincare. They've got several products that already have a cult following. I'm personally a huge fan of their Bye-Bye Undereye Concealer. This product is made specifically for women that struggle with skin redness. It can be worn alone or with foundation if you feel you need another layer of coverage.
---
6

Dermablend Smooth Liquid Camo Foundation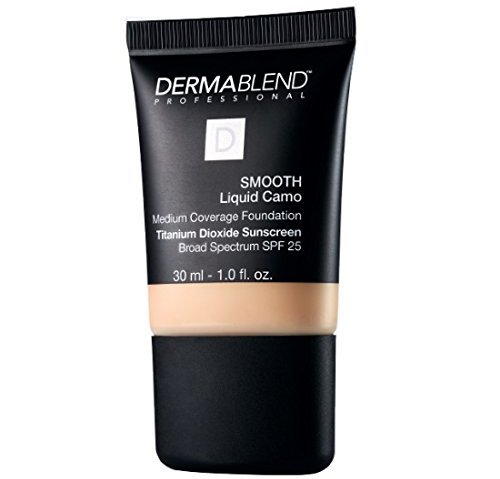 $31.56 at amazon.com
If you want a true foundation, not just a correcting cream, then go for this one. It's a special foundation that hides imperfections in your skin such as scars, birthmarks and redness. It has other great benefits such as 16 hour wear and built in SPF. It comes in 10 shades so you've got a decent range to choose from. Those that use Dermablend quickly become loyal followers so there's a good chance you will, as well.
---
7

Clinique Redness Solutions Instant Relief Mineral Pressed Powder with Probiotic Therapy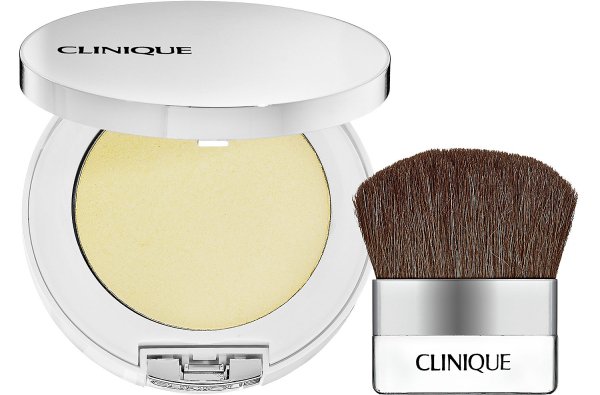 $34.50 at sephora.com
I have to tell you that Clinique has a whole line of products in a special line called Redness Solutions so you definitely want to check that out. But for now, we'll just focus on this product. It's a mineral pressed powder you can wear alone or over your foundation. It's designed to cover any redness in your skin, whether it's from broken capillaries, rosacea, or redness from acne. It's gentle and oil free, too.
---
8

Pevonia Skincare Solution Rosacea Skin Kit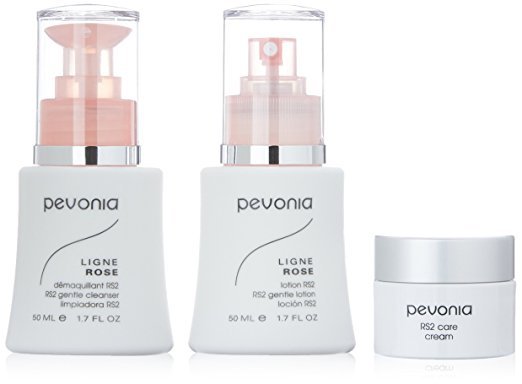 $43.99 at amazon.com
If you suffer from rosacea, you are going to love what this kit will do for you. It works to control breakouts, constricts your blood vessels to reduce redness, and repairs skin damaged by your rosacea. It's super easy to use and affordable so there's no reason not to try it today.
---
9

PCA SKIN anti-Redness Serum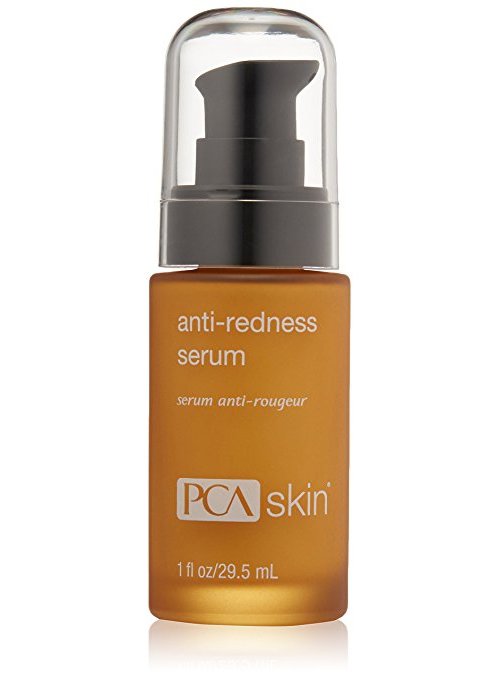 $61.00 at amazon.com
Serums are a fabulous addition to your skincare routine and most experts will tell you to choose one that targets your specific needs. This serum is loaded with ingredients to battle redness and return your healthy complexion. The serum also works to calm irritated skin so you feel as great as you look. What more could a girl ask for?
---
10

Boots No7 Calm Skin Redness Relief Balm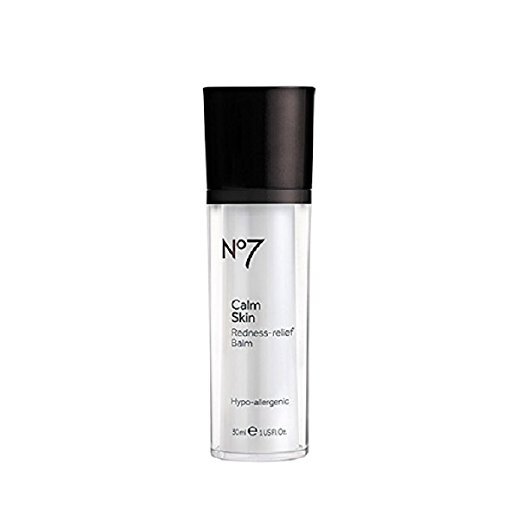 $24.70 at amazon.com
Here's something you truly cannot live without if you have redness on your skin for any reason. It's a smooth gel that has cooling properties, which instantly make you feel better. It also has ingredients that strengthen elastin for healthier looking skin. At the same time it will help reduce blood vessel activity so you can eliminate redness and protect your sensitive skin at the same time. Perfect!
Is skin redness an issue for you? Which of these products are you anxious to try? I'd love to hear from you.
---
Comments
Popular
Related
Recent