Skin Care Products are a necessary part of any beauty regime. Finding the right skin care products for your routine, however, can be quite challenging. In the seemingly never-ending sea of skin care products, there are a few that consistently keep getting recommended. The following are just 10 of those top skin care products.
Table of contents:
1

Olay Total Effects Eye Transforming Cream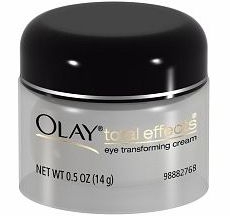 Price: $15.99 at drugstore.com
An eye cream is a great way to prevent the appearance of wrinkles around your eyes. Olay is a well-loved brand and its Eye Transforming Cream is a great place to start taking care of your eyes. It has a lightweight formula and is designed to improve general skin tone around the eyes.
2

Clinique Clarifying Lotion

Price: $21.00 at shop.nordstrom.com
Clinique products regularly pop up on my 'must have' list of skin care products. This clarifying lotion is designed to be used to help oil control in your T-zone. Simply apply after cleansing for best results.
3

Kiehl's Ultra Facial Cream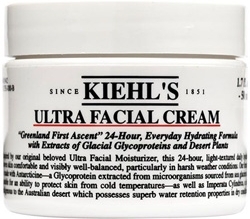 Price: $24.50-$46.00 at shop.nordstrom.com
A good facial cream is a must have in any beauty arsenal. This cream is describe as being a 24-hour hydrator and is ideal for using on a daily basis. It's a bit pricy, but if results are what you're after then this is a facial cream worth checking out.
4

Carmex Lip Balm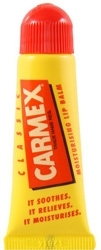 Price: $4.40 at asos.com
If you're after a quick fix lip balm, then check out this cheap as chips one from Carmex.
As well as providing relief to chapped lips, it also contains salicylic acid which can act to provide cold sore relief. It also contains ingredients such as menthol, camphor, and cocoa butter. The tube packaging is also quite convenient.
5

Clarins Gentle Foaming Cleanser

Price: $20.00 at shop.nordstrom.com
A gentle cleanser is a great basis for any skin care routine. This foaming cleanser is formulated with cottonseed and coconut. It claims to eliminate excess oil while still protecting skin balance. If you're after a treat for your skin then try this cleanser out.
6

Clinique Dramatically Different Moisturising Lotion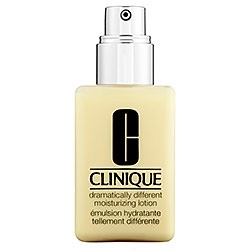 Price: $13-$35 at sephora.com
This Clinique moisturiser often receives rave reviews. As such, it has received a certain cult status as far as skin care products go. This moisturiser is suitable for dry to combination skin types. The lightweight formula absorbs easily into the skin and is designed to be used twice daily.
7

Invisible Zinc Face and Body Sunscreen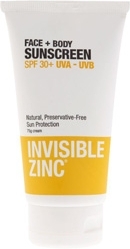 Price: $31.89 at asos.com
One of the best ways to prevent the early effects of aging is to wear sunscreen. It's worthwhile investing in an SPF30+ sunscreen. The best part about this lightweight sunscreen is that it contains Zinc Oxide, which not only acts as a physical barrier but also provides healing and antibacterial properties.
8

Cetaphil Gentle Skin Cleanser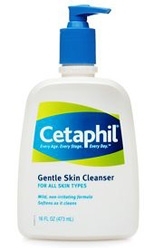 Price: $9.19 at drugstore.com
You don't always have to spend a lot of money to achieve results. This gentle skin cleanser is dermatologist formulated and is great value for money. As well as being a facial cleanser, it can also be used on the entire body.
9

Palmer's Cocoa Butter Formula Concentrated Cream

Price: $4.99 at drugstore.com
This concentrated cream acts as an intensive moisturising treatment. It contains cocoa butter and is enriched with Vitamin E. You can use this as an all-over body moisturiser, or to smooth and tone marks and scars.
10

Crème De La Mer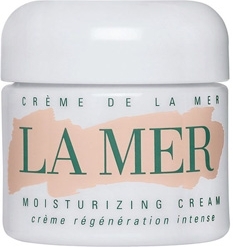 Price: $135.00-$250.00 at shop.nordstrom.com
This expensive cream is the holy grail of skin care products. The intensive formula is lightweight and absorbs quickly into the skin. However, the price means it is out of reach for many. If you ever get the chance to try it, take the opportunity!
Everyone is going to have their own opinion on what skin care products work and don't work. Have you used any of these skin care products? What skin care products do you swear by?
Please rate this article