It's summer, time to put away your heavy moisturizer and break out the oil-free, light-weight version! But with all the great moisturizers for summer on the market, how will you know what to try, and what to pass up? I can help! Here are my picks for the best summer moisturizers.
1

Philosophy Hope in a Jar with SPF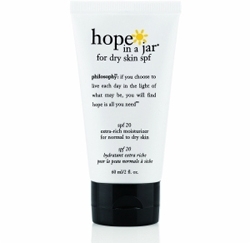 Price: $38.00 at drugstore.com
This is a fantastic grease-free summer moisturizer, one with the added bonus of a built-in broad-spectrum sun protectant. It also helps fight the signs of aging (like wrinkles and fine lines) and it's formulated without sulfates and petrochemicals… what more could a girl ask for?
2

Clean & Clear Dual Action Moisturizer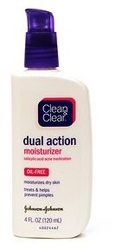 Price: $5.99 at drugstore.com
If your skin tends to be acne prone, get the hydration you need without clogging your pores, and help clear up and prevent outbreaks with this moisturizer! It contains salicylic acid, proven to treat and prevent acne, but it also provides just the right amount of moisture for tired, thirsty skin.
3

Aveeno Clear Complexion Daily Moisturizer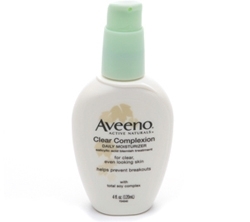 Price: $16.79 at drugstore.com
This is another daily moisturizer made for summer skin, also containing acne-fighting salicylic acid. It's a little more gentle than the Clean & Clear version, and it's made with soy, which is good for all of us natural beauties.
4

Eucerin Everyday Protection Face Lotion with SPF 30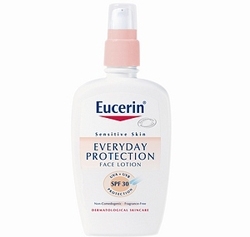 Price: $8.99 at drugstore.com
If you have sensitive skin, then you're already probably a fan of Eucerin's products, like this great summer moisturizer. It's extra-gentle, made without harsh, irritating chemicals, and it also includes the protection of broad-spectrum SPF 30 sun protection.
5

Neutrogena Moisture Oil Free Formula with SPF 15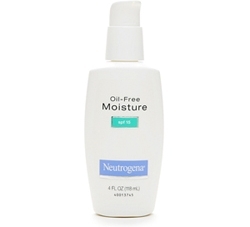 Price: $10.99 at drugstore.com
I love using this moisturizer when I know I want to wear make-up over it. It's light-weight, but it still hydrates nicely, all without looking heavy and without clogging pores. Perfect for summer!
6

Olay Complete All Day UV Moisturizer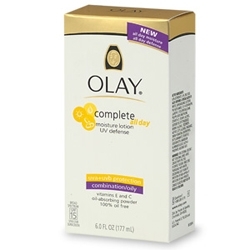 Price: $10.99 at drugstore.com
If you're worried about the aging effects and the risk of skin cancer associated with exposure to the sun, then this is the summer moisturizer for you! It's backed by The Skin Cancer Foundation as an effective UV sunscreen. Amazing!
7

Alba Hawaiian Oil-Free Moisturizer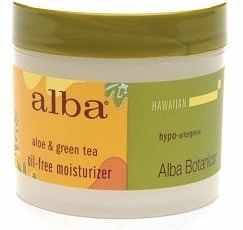 Price: $16.99 at drugstore.com
This is the perfect summer moisturizer for eco-conscious vegan girls, for it's made with 100% vegetarian ingredients, including certified organic aloe and green tea. It's also not tested on animals, and, perhaps best of all, it provide hypo-allergenic hydration for your skin!
Now that you know which summer moisturizers are best, at least from my shine-free perspective, you can buy with confidence! I especially love Hope in a Jar, and the Clean & Clear moisturizer. Have you tried any of these summer moisturizers, and if so, which do you like best? Or can you recommend another one?