Moisturizers for sensitive skin aren't hard to find, but it is difficult to know which ones are actually gentle enough for sensitive skin, and which are still truly too harsh. As someone with extremely sensitive skin, I've tried dozens of them, and I've been able to narrow the field quite a bit. A quick peek at Sephora tells me most of them are online, too, so they're really easy to buy! Here are 7 phenomenally great moisturizers for delicately sensitive skin.
Table of contents:
1

Ren Hydra-Calm Global Protection Day Cream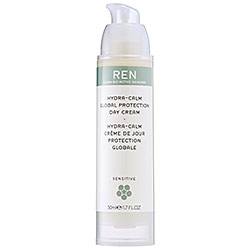 Price: $55.00 at sephora.com
If you have sensitive skin, then you know how much daily stressor and pollutants can affect the way your skin looks and feels. Combat those pollutants and environmental stressors with this lush, anti-oxidant rich moisturizer.
2

First Aid Beauty 5 in 1 Restore Cream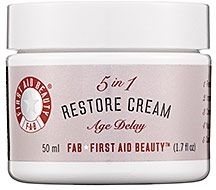 Price: $36.00 at sephora.com
I love the idea of using a facial cream as first aid. So clever! So what five things does this one moisturizer for sensitive skin do? It provides hydration, helps battle the signs of aging, protects your skin, and nourishes it… wait, that's only four things… hmm…
3

Philosophy on a Clear Day Oil-Free Moisturizer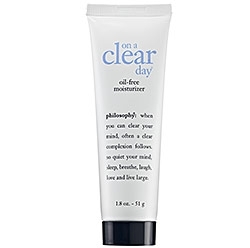 Price: $16.00 at sephora.com
What if you're looking for a moisturizer for sensitive skin AND skin that's acne-prone? Then this, my dear, is the moisturize for you. It's made my Philosophy, so you know it's top-quality, and since it's oil-free, you know you can use it without breaking out, and it won't over-dry your skin, either. Bonus!
4

Kate Somerville Nourish Daily Moisturizer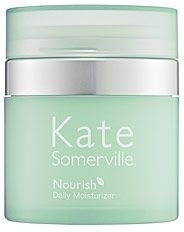 Price: $65.00 at sephora.com
This light-weight day cream is an excellent place to start if you're searching for a regimen or just a simple moisturizer for sensitive skin. It's even made with lavender to soothe skin that's already irritated.
5

Sephora Collection Flawless Moisturizing Lotion SPF 15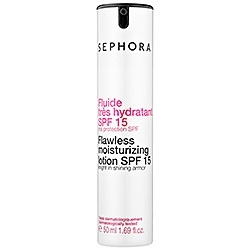 Price: $22.00 at sephora.com
This one simple moisturizer from the Sephora collection actually looks like it might work miracles, even for sensitive skin. According to their studies, over 90% of the women who used it still felt hydrated even after several hours.
6

Philosophy Hope in a Jar for Dry Skin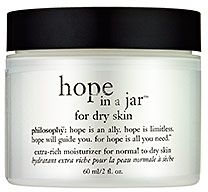 Price: $38.00 at sephora.com
This is hands-down my own personal favorite moisturizer for sensitive skin, or even just for really dry winter skin. It's lush and rich and thick, but it won't clog your pores or leave you feeling greasy. LOVE IT!
7

Murad Sensitive Skin Soothing Serum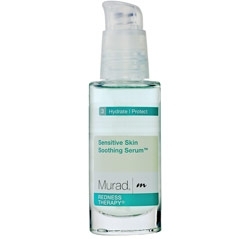 Price: $49.50 at sephora.com
While this isn't a traditional creamy moisturizer, I love it anyway! It's more of a gel, soaking in quickly and then gathering and locking is moisture from your surroundings, so your skin stays hydrated and nourished all day long. So high-tech!
So if you have sensitive skin, and have been looking for a great moisturizer, print my list and take it with you, and sample a few! They're all marvelous moisturizers for sensitive skin, but everyone's skin is a little different, so feel free to experiment til you find the one that's perfect for you! Or maybe you've tried some of these already? If so, which of these moisturizers for sensitive skin do you like best, and why?
Please rate this article