Skin Care Products for the winter months are a crucial part of maintaining soft, touchable and smooth skin. Harsh winter winds and freezing temperatures can be cruel if you're not taking proper care of your skin. In order to do that, you need the right skin care products! This list has the very best skin care products that will keep you soft and smooth from head to toe. I've done all the guesswork for you and I've found the very best deals for you so all you need to do is start shopping for the very best skin care products you'll ever need!
---
1

Spiced Vanilla Body Lotion

Price: $12.00 at thebodyshop-usa.com
For a real treat, slather your body with this yummy smelling lotion after stepping out of the shower! Applying lotion directly after a shower helps to lock in the moisture and keep your skin better hydrated. This lotion smells so delish it is at the top of my skin care products' wish list!
---
2

Cocoa Butter Moisturizing Stick

Price: $12.00 at thebodyshop-usa.com
This is one of the skin care products every woman needs in her purse! It may be designed with pregnant women in mind, but it works for any women. I love to use mine for small dry patches that pop up during the day. It's also great for the backs of your hands and preventing your cheeks from getting chapped.
3

Shea Lip Butter
Price: $6.00 at thebodyshop-usa.com
There's nothing like dry, flaky lips to send a man running in the opposite direction! Keep your lips smooth and kissable with one of my favorite skin care products ever-Shea Lip Butter! It smells yummy and feels like a dream as it goes on. You'll love the results just as much as I do!
---
4

Cranberry Joy Body Scrub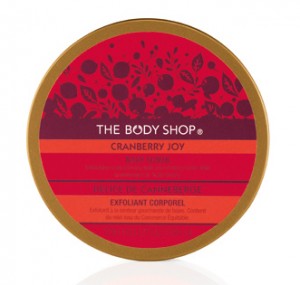 Price: $18.00 at thebodyshop-usa.com
The winter season is definitely not your skin's best friend! Dry flaky patches can appear even if you moisturize faithfully. That's why I love this body scrub! It keeps flakes at bay and maintains smooth, silky skin that keeps you (and him) happy! This particular scrub is invigorating with the scent of cranberries, so it's a great way to start your day in the shower!
---
5

Shea Soap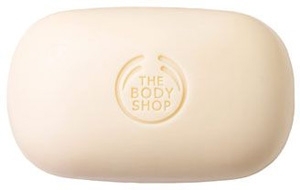 Price: $4.00 at thebodyshop-usa.com
During harsh winter months, the last thing you want to do is further dry out your skin by using a soap that will leave strip your skin's natural moisture. Try this moisturizing shea bar! It's one of my favorite skin care products by far and I adore it. This soap leaves my skin feeling soft and touchable, unlike other soaps I've tried during the winter.
---
6

Vitamin E Moisture Serum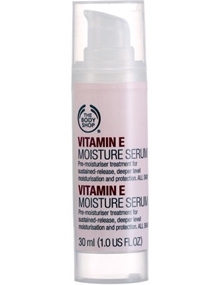 Price: $20.00 at thebodyshop-usa.com
Yes, this is one of the spendier skin care products. But isn't your skin worth it? This facial serum will keep much needed hydration in your skin when the winter wind tries to suck it away. You want to retain a youthful and radiant glow, and this serum will do the job! Try it out and you'll know why I love it.
---
7

Almond Nail and Cuticle Oil

Price: $12.00 at thebodyshop-usa.com
Let's not forget about your pretty little tips! I hate how dry my cuticles and nail beds always get during the winter, but this little product solved all my cares! I love the sweet almond scent and the way it starts working immediately to soften your cuticles.
These Skin Care Products are all right up there on my top choices list. I love how they pamper my skin and protect it at the same time! Do you have any skin care products that you love to use during the winter time? Please comment below and let us know which skin care products YOU love to brag about!
Top Image Source: indulgy.com
More
---
Comments
Popular
Recent