Dry skin is a tough cookie to swallow; I don't need to tell you that. Right? I hate the flakiness, dullness, grayish tone, occasional itching and what I hate the most are crappy, overpriced products and false advertisements. Luckily, not all pharmaceutical companies rely on deceiving Ads; some actually produce great, totally perfect products for dry skin like mine and I'd be more than happy to share those rare positive experiences with you today. So, if you're looking for something to finally provide your skin with that much-needed moisture, take a look at these 7 absolutely perfect products for dry skin I'm using:
---
1

Sebamed Liquid Face & Body Wash for Sensitive Skin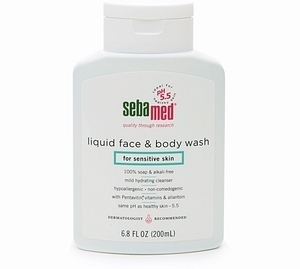 Price: $11.99 at drugstore.com
I love, love, love this greenish pearly liquid and the squeaky-clean feeling I get every time I wash my face with it. It kind of makes the skin feel a bit tight but not harsh, flaky, burning, itching or anything of that sort. I don't really know how to put it in words, I just know it feels good and makes a perfect base for a face cream. A little bit of this product definitely goes a long way so if you intend to use it as a face wash only, you're going to have a great, budget-friendly and skin-friendly product to brag about.
2

Sebamed Cleansing Bar for Sensitive Skin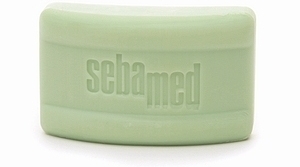 Price: $4.79 at drugstore.com
Speaking about products for dry skin – have you ever considered this one? This bar may look like a soap but I can assure you it contains no soap whatsoever! In fact, it's more moisturizing than the liquid wash mentioned above so, if you don't enjoy that "squeaky-clean" feeling as much as I do, I'd strongly suggest opting for this one. My sister uses it and she swears this is the best thing she has ever had. As far as I could tell, all Sebamed products do wonders for sensitive and dry skin but I simply couldn't believe they would work just as well for my sister's oily, problematic face. Well, surprise, surprise!
---
3

Eucerin Calming Body Wash Daily Shower Oil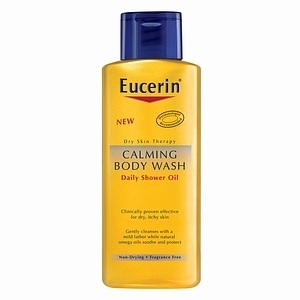 Price: $7.79 at drugstore.com
Bloody expensive here ( 17 Euros, last time I've checked) but worth every penny! I've tried it at my aunt's house some years ago and fallen in love with it immediately. It has a nice, subtle almost non-extant smell and leaves skin feeling silky smooth. So smooth some may no longer need a body lotion! I use it in summer to help my skin regain its moisture and elasticity or in times when I have to move fast and can't afford to lose precious minutes on applying body lotion.
---
4

Neutrogena Moisturizing Body Oil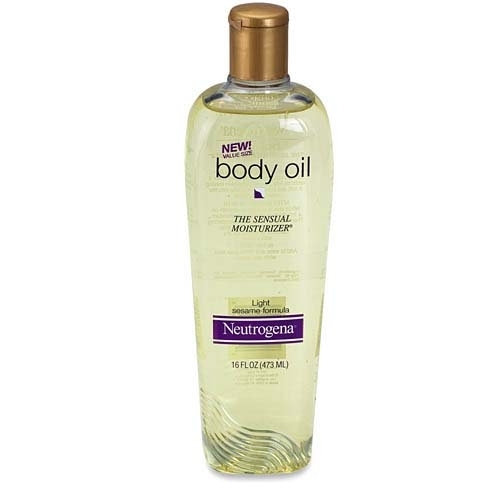 Price: $13.24 at walmart.com
Love Neutrogena and this body oil! It has a soothing soft scent and hydrates the skin quite nicely, plus the package is like really huge – I always appreciate that. Megalomaniac, that's what I am! Megalomaniac always on a mission to find great products for dry skin! LOL! Anyways, if you like oils, you'll definitely find this one worth checking out if not… well, your loss. I do agree that oil could never replace the traditional body lotion but there is always that special, silky, sensual feeling only body oil can give. Think about it…
---
5

Sebamed Cream for Sensitive Skin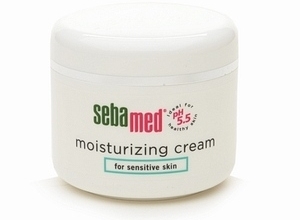 Price: $14.99 at drugstore.com
I'm not really sure what has happened to this cream as I didn't see it on the shelf the last time I went shopping. I got Sebamed Visio day cream instead that works just as good, if not even better. Both of these are great although I'd suggest Visio even at the risk of going off topic. Why? Well, both of them are rich and surprisingly non greasy the only difference being the fact that Visio has better ingredients. Check their official site and see for yourself.
6

Eucerin Calming Itch Relief Lotion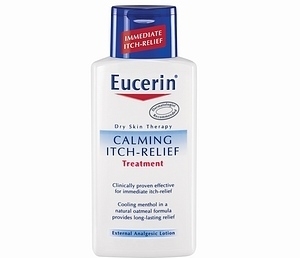 Price: $7.99 at drugstore.com
A winter must-have and one of the best, most perfect products for dry skin that gets irritated and red very easily! It's not a cure for serious skin conditions, of course, but works great for frost-bites, nervous-itches and even mild sun allergies or dust allergies. Ask for a sample before you make a final decision though, as it might not work for you. I, for example, find it great and so does my sister's BFF, although I've heard many people referring to it as a "waste of money".
---
7

Nivea Body Original Moisture Body Lotion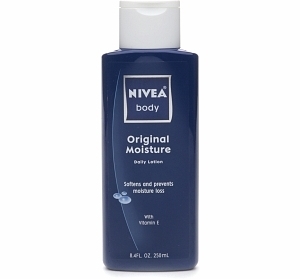 Price: $5.99 at drugstore.com
This one has been on the market for so long, it pretty much became one of those tacky clichés! However, I had been used it ever since I've started using body lotions and I have no intend of stopping now. Yup, it's greasy and heavy but it's something I always come back to. All other body lotions I've tried felt either too light or full of glycerin and this classic, blue Nivea might need a half an hour to get absorbed but it's the only lotion that hydrates and softens my skin the way I like it.
Any suggestions in this department? Effective products for dry skin to suggest? How about Vichy? Now, that's one brand I'm not particularly happy with although Eucerin lab has a nasty habit of coming out with a completely useless product too. Aquaporin thing was a total waste of money for me, to watery and not as nearly as hydrating as I'd expected.
---
Popular
Related
Recent