Are your anti-aging day creams letting you down? If so, perhaps you might want to look into switching brands and checking into some of our picks for the best anti-aging day creams that truly work. I know many anti-aging creams promise us the world, but these 23 creams consistently received high marks for the efficacy and noticeable results, so take a look!
Table of contents:
1

StriVectin-SD Intensive Concentrate for Stretch Marks & Wrinkles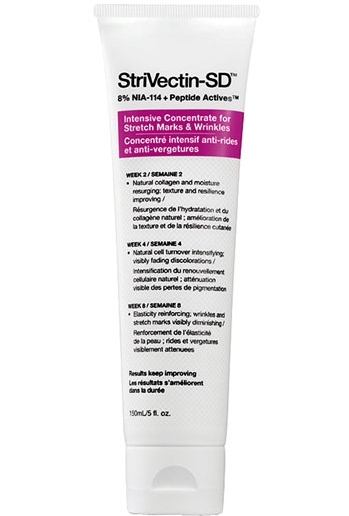 Supercharge and repair your skin with StriVectin's Intensive Concentrate for Stretch Marks & Wrinkles. You can improve the appearance of wrinkles, stretch marks, discolorations and skin texture in as little as two to eight weeks.
Price: $139.00 at shop.nordstrom.com
2

SkinCeuticals a.G.E. Interrupter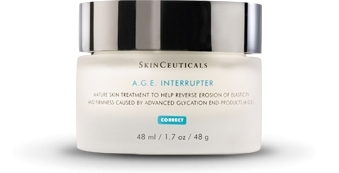 Just in case you weren't aware, A.G.E. is an acronym for advanced glycation end-products, which are oxidants that can lead to skin wrinkling. A.G.E. is often found through the food we eat as well as through internal production.SkinCeuticals wants to join us in the fight against wrinkles with their A.G.E. Interrupter that restores and comforts skin.
Price: $156.00 at skinceuticals.com
3

Fresh Lotus Youth Preserve Face Cream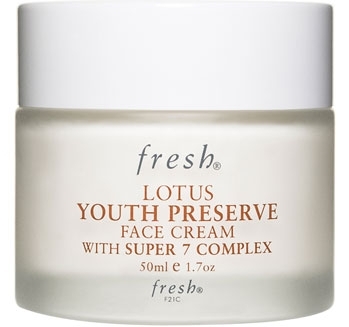 Your skin will be fresh as a flower with Fresh's Lotus Youth Preserve Face Cream. Super 7 Complex with seven skin-boosting ingredients offers 24 hours of moisture and radiance so your skin looks fresh, dewy and soft. Suitable for daily use in all skin types.
Price: $42 at shop.nordstrom.com
4

Aveeno Positively Radiant Daily Moisturizer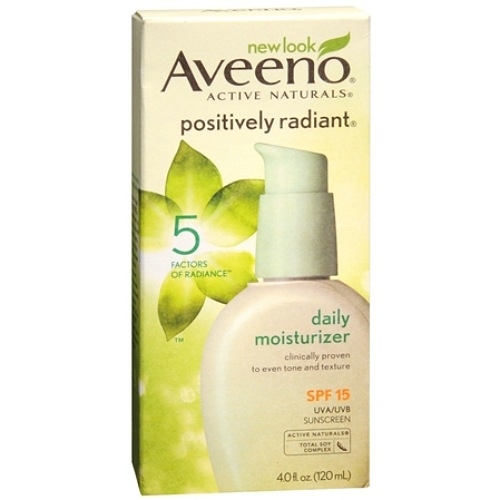 Positively Radiant Daily Moisturizer is a drugstore favorite amongst beauty editors and bloggers alike and I can see why. It's oil-free, noncomedogenic, gentle and is clinically proven to even out your skin tone and improve its texture, all at a budget-friendly price tag.
Price: $14.29 at drugstore.com
5

Philosophy Miracle Worker Miraculous anti-Aging Moisturizer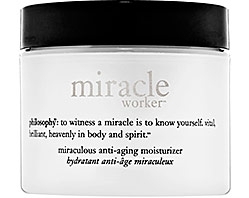 Philosophy wants to restore your belief in miracles with their incredible anti-aging day cream. With regular use, your skin will be softer, smoother and younger-looking. Turn your skin into an all-natural age combatant with Philosophy's Miracle Worker™ Miraculous Anti-Aging Moisturizer. Utilizing the power of extreme hydration, this lotion fortifies skin's natural moisture, leaving skin smoother, softer, brighter and younger looking. Suitable for all skin types.
Price: $58.00 at sephora.com
6

La Mer Moisturizing Cream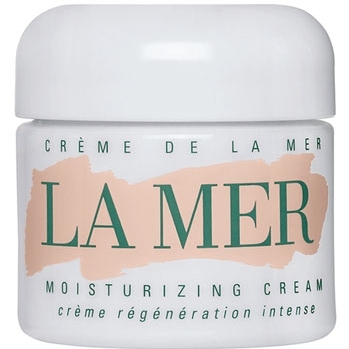 La Mer is a favorite amongst celebrities, who swear by this anti-aging day cream to moisturize, firm, smooth and minimize the appearance of wrinkles and pores. Enriched with kelp and their infamous Miracle Broth, La Mer's Moisturizing Cream is well worth a try for anyone looking to take their skin care to another level.
Price: $155.00-$435.00 at shop.nordstrom.com
7

Olay Regenerist Micro-Sculpting Cream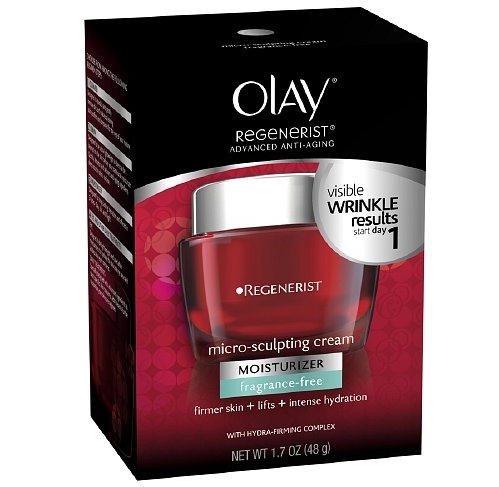 This drugstore best-seller promises to moisturize, firm and lift skin with its Hydra Firming Complex. This luxurious anti-aging day cream is infused with amino peptides, vitamin B3, marine proteins and intracellular fortifiers to bring you firmer, younger-looking skin without the high price tag.
Price: $23.99 at drugstore.com
8

RéVive Moisturizing Renewal Cream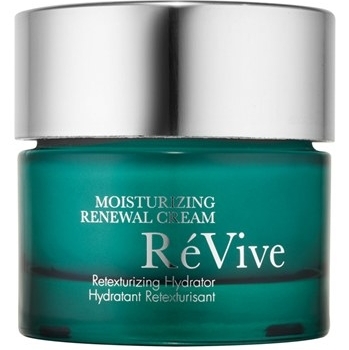 Revive's Moisturizing Renewal Cream isn't your average day cream. The discovery of one of the ingredients in this anti-aging cream prompted a Nobel Prize in 1986! This supercharged cream will exfoliate, firm and retexturize your skin with a noticeable difference in just two weeks.
Price: $195.00-$280.00 at shop.nordstrom.com
9

Algenist Firming & Lifting Cream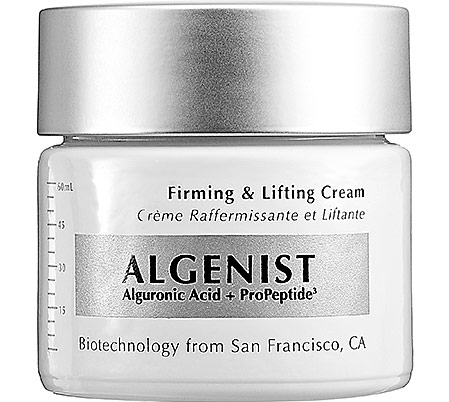 Made with ingredients that boost the skin's structural proteins and strengthen the skin, Algenist's Firming & Lifting Cream will take your skin to new heights. Apply this cream to your face and neck daily for incredibly firm, sculpted and younger-looking skin.
Price: $94.00 at sephora.com
10

Perricone MD Face Finishing Moisturizer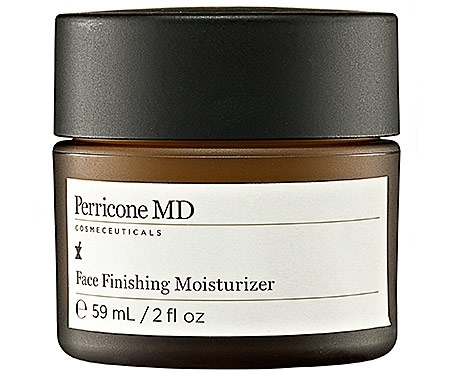 Thousands upon thousands of women trust this moisturizer to nourish, hydrate, correct and repair their skin every day. This antioxidant rich moisturizer will help minimize lines and pores while helping to bring out your skin's natural radiance.
Price: $69.00 at sephora.com
11

Dr. Brandt Skincare do Not Age with Dr. Brandt Time Reversing Cream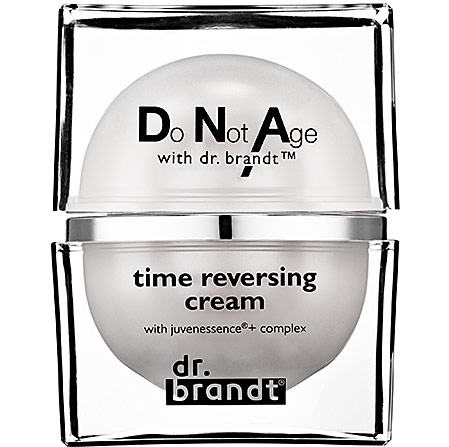 Since we don't have a time machine for our skin, I think this time reversing cream is the next best thing. Made with Juvenessence Complex to help reverse many of the common signs of aging, this day cream will deliver intense moisture and firm skin for replenished and restored skin that you have to see to believe.
Price: $130.00 at sephora.com
12

Caudalie Premier Cru the Cream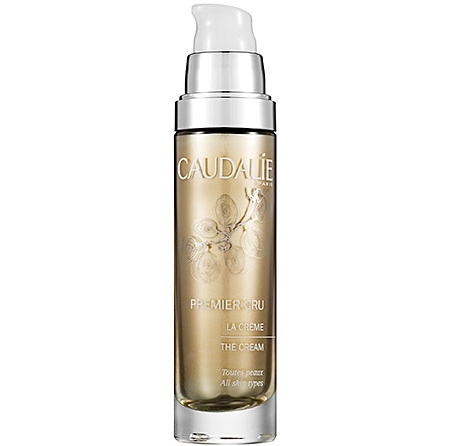 Caudalie combined their three patented ingredients for one powerful anti-aging cream. With daily use, skin is said to be transformed to a more even, refined skin tone with imperfections minimized. All you'll see is a more radiant, clear complexion.
Price: $155.00 at sephora.com
13

Lancome Bienfait Multi-Vital SPF 30 Cream High Potency Vitamin Enriched Daily Moisturizing Cream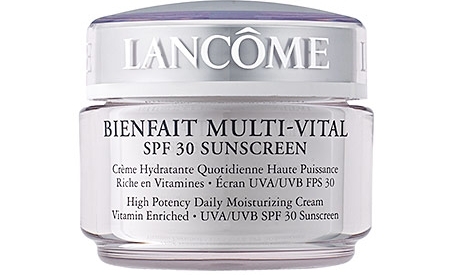 One of the reasons why this anti-aging cream has such a long name is because of the multitude of benefits it offers. It's got SPF 30, it's enriched with vitamins, it hydrates, softens and helps you battle the effects of environmental skin damage.
Price: $45.00 at sephora.com
14

Origins Plantscription SPF 25 anti-Aging Oil-Free Cream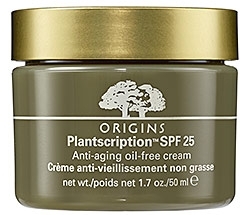 Fight the signs of aging with the power of plants! This excellent oil-free cream is ideal for ladies with combination or oily skin. Use this cream daily to watch signs of aging gradually diminish as your facial skin gets firmer and more supple.
Price: $55.00 at sephora.com
15

BLISS the Youth as We Know It anti-Aging Moisture Cream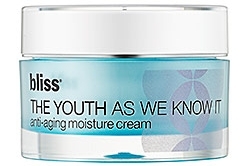 Ten advanced anti-aging ingredients are combined to pack one powerful punch. Watch Bliss's Anti-aging moisture cream turn back the hands of time as you notice plumper, even-toned, repaired, clarified, smoothed and soothed skin all in one step.
Price: $74.00 at sephora.com
16

Eclos anti-Aging Moisture Therapy Regenerative Cream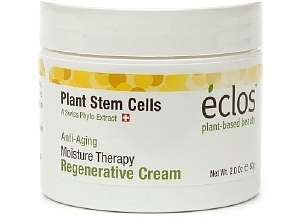 Potent plant stem cells extracted from a rare Swiss apple is the star ingredient in this anti-aging day cream. It might sound strange, but researchers found that these plant cells from the apple had immense ability to stimulate skin cells and encourage skin to behave like youthful skin.
Price: $19.99 at drugstore.com
17

Derma E DMAE-Alpha Lipoic-C-Esther Creme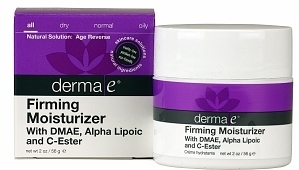 This is a fantastic cream for women looking for a natural option in anti-aging products. DMAE and Alpha Lipoic Acid combined with C-Esther help retexturize, moisturize, firm up and improve your skin's elasticity. Free of parabens, sulphates and artificial colors, this natural anti-aging cream delivers results without the unnecessary chemicals.
Price: $22.49 at drugstore.com
18

MyChelle Dermaceuticals Deep Repair Cream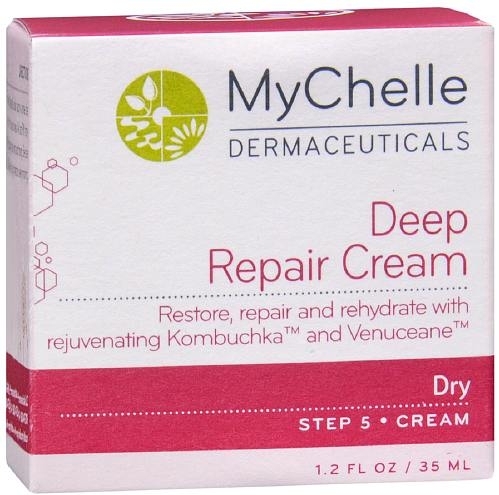 Yet another fine option in natural anti-aging skin care comes to us from MyChelle Dermaceuticals. A slew of hydrating and anti-aging ingredients, including Kombuchka Black Tea Ferment and Venuceane, make this natural deep repair cream the ideal choice for anti-aging skin care. It's also vegan-friendly, gluten-free and cruelty-free.
Price: $29.75 at drugstore.com
19

Cellex-C Advanced-C Skin Tightening Cream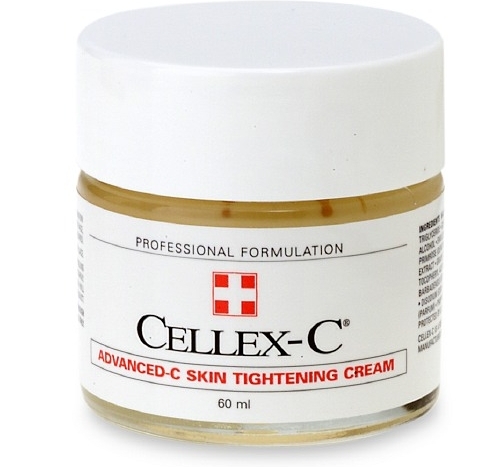 This fast-penetrating cream truly nourishes your skin with antioxidants and vitamins so you're left with younger, firmer and more supple skin. Designed to moisturize as well as dramatically reduce the signs of agingm such as age spots and wrinkles, this will be your one-stop shop for younger, smoother skin.
Price: $149.00 at drugstore.com
20

Korres Antiageing & Antiwrinkle Day Cream with Sunscreen Broad Spectrum SPF 15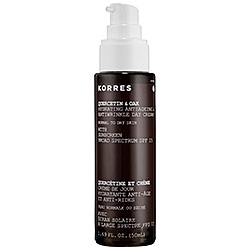 Count on Korres to bring us an effective anti-aging day cream packed with natural ingredients. Their Antiageing & Antiwrinkle Day Cream contains a blend of Quercetin & Oak, Mourera fluviatilis extract and shea butter for soft, supple skin the safe, natural way.
Price: $48.00 at sephora.com
21

Clarins Extra-Firming Day Cream All Skin Types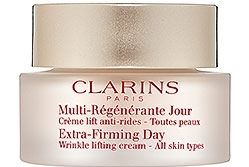 This anti-aging treatment from Clarins is said to rebuild bonds between collagen elastin and cells for fresher, younger skin. Hyaluronic acids and oat sugars work together to fight wrinkles as fruit and plant extracts increases skin's elasticity.
Price: $82.00 at sephora.com
22

Ren Hydra-Calm Global Protection Day Cream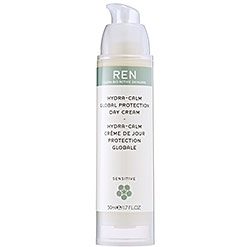 Ren's Hydra-Calm day cream is an excellent choice for sensitive skin. This anti-aging moisturizer calms and protects skin from everyday stressors such as smoke and pollution. Free from synthetics, this anti-aging cream is a must-have for stressed-out skin.
Price: $45.00 at sephora.com
23

AmorePacific Future Response Age Defense Creme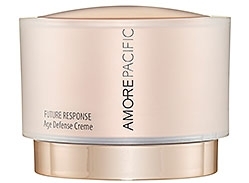 We might not know what the future brings, but with AmorePacific's Future Response Age Defense Cream we can face the day with confidence! This reparative cream fights off environmental stressors so that your skin is protected and restored.
Price: $195.00 at sephora.com
That was a long list, but every single cream on this list deserved a spot! Finding a high quality anti-aging cream isn't easy, but I have faith that you'll find your Holy Grail anti-aging cream. Did any of these creams interest you? What do you currently use?
Please rate this article