When we think of anti-aging skin care products, we typically think of expensive, high-end products. But these days, we can get our hands on quality beauty products with anti-aging properties that will help keep skin youthful and glowing. Remember, just because a product is expensive doesn't mean it'll work better than a more affordable one! If you're looking for some inexpensive anti-aging skin care products, be sure not to miss out on the fabulous products below!
---
1

YES to BLUEBERRIES CLEANSING FACIAL WIPES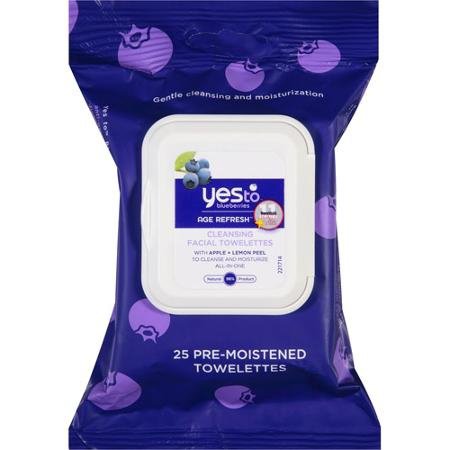 amazon.com
$9.00
Anti-aging skin care products can be totally convenient while being effective. Case in point, Yes to Blueberries Cleansing Facial Wipes. Use these handy wipes to freshen up after a workout, to cleanse your face when you're too tired to wash off your makeup, or even to fix makeup mishaps like eye shadow fallout. Some of the incredible natural anti-aging ingredients in this product include anti-oxidant rich blueberries, AHAs from apples, and brightening lemon peel.
---
2

Olay Regenerist Micro-Sculpting Cream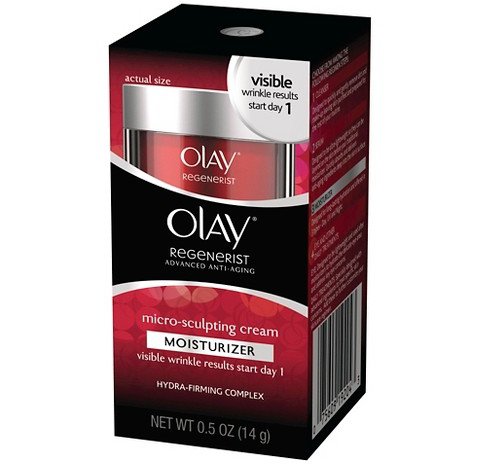 amazon.com
$13.00
Olay is one of the most well-known drugstore anti-aging skin care products around so they know a thing or two about making quality skin care products. This particular cream is rated 4.8 out of 5 stars and is reformulation of their best seller. You can expect brighter skin and softening of fine lines and wrinkles in as little as 4 weeks! Use this as your daily moisturizer and look forward to softer, smoother skin!
---
3

Eucerin Q10 anti-Wrinkle Sensitive Skin Lotion SPF 15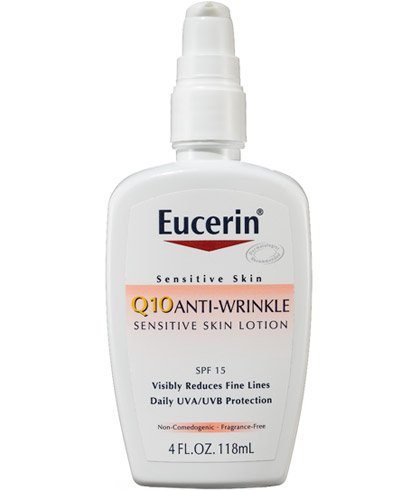 amazon.com
$24.00
If you have sensitive skin, you've got to check out this highly rated skin cream. Not only is this formula super gentle, it's also got SPF 15 and it contains glycerin, antioxidants, and CoQ10 which helps with blocking an enzyme that breaks down the skin's elastin and repair cell damage. Keep your skin protected from the sun's damaging rays year round while helping to reduce the look of fine lines and wrinkles.
---
4

Etude House Collagen Eye Patch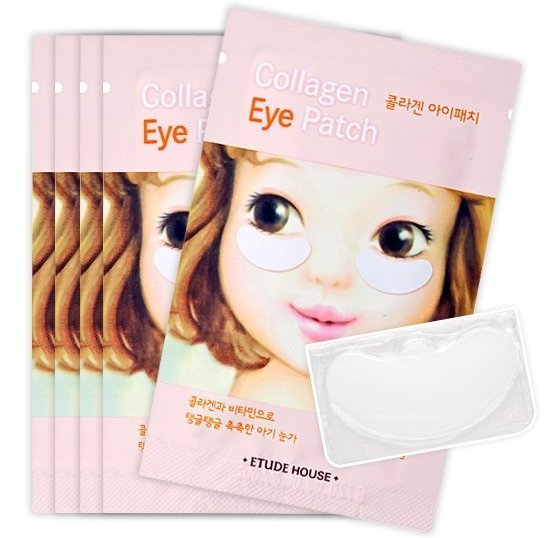 amazon.com
$10.00
If you're not familiar with this brand, it's a fantastic Asian skin care brand with tons of awesome skin care goodies. One of the stand-out products I want to introduce you to is their collagen eye patches. Use these patches to hydrate your sensitive eye area, increase the elasticity, and decrease the appearance of dark circles under your eyes. Treat yourself to an enriching treatment that will help you look and feel your best anytime you need some extra TLC.
---
5

Nügg anti-Aging Face Mask - Vitamin B3 & White Tea Extract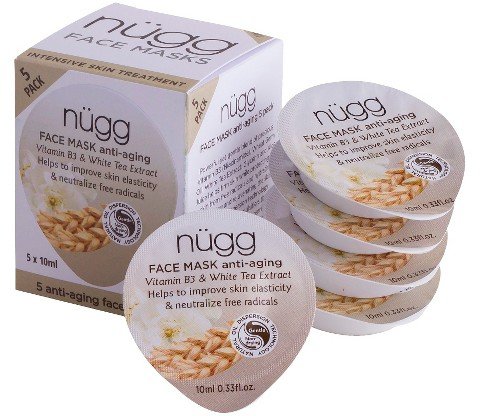 amazon.com
$16.00
Don't let your eyes get all the attention. Try out this convenient and might I add super cute anti-aging skin mask from nugg. This mask is formulated to neutralize free radicals, hydrate, rebuild, and reduce the appearance of aging. You can purchase these individually or in a box of 5 which will make the perfect addition to your next girls' night in!
---
6

Blistex Deep Renewal Lip Protectant/Sunscreen SPF 15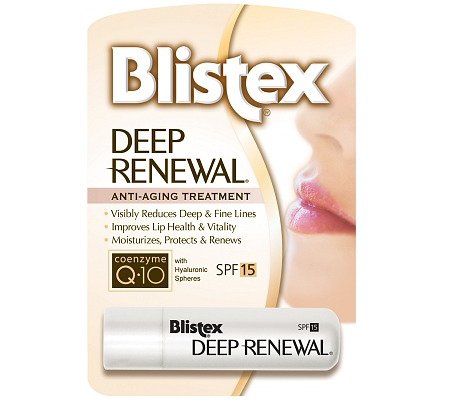 amazon.com
$6.00
Next up is a product for your lips. Lips need love, too! The skin on your lips is thin so extra hydration and protection. Try a product like Blistex's Deep Renewal Lip Protectant with SPF 15. Especially with the change of seasons, your lips will appreciate the extra moisture and sun protection. Another benefit of this product is that it contains CoQ10 to revitalize your lips and vitamin-collagen-antioxidants for a youthful pucker.
---
7

ROC Daily Resurfacing Disks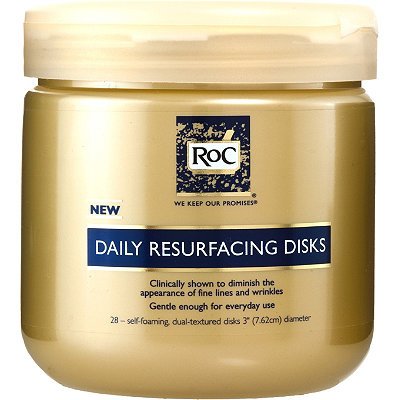 amazon.com
$8.00
Any list of anti-aging skin care products would not be complete without ROC. Although their products are on the pricier side of drugstore skin care products, they're still less expensive than the high-end variety and work just as well. These resurfacing disks remove makeup, oil, and dirt on one side and the other side has a gentle exfoliating effect to reveal soft, smooth skin. All ROC products contain potent anti-aging ingredients for younger looking skin.
Now it's your turn to share your low cost skin care recommendations! Let us know what product you're loving to keep your skin in tip top shape?
More
Comments
Popular
Recent