Best Moisturizers with SPF are patiently waiting for you in your local Sephora shop, girl, so if that's the skincare issue you've been thinking about lately, I suggest taking your business there. Why? Because this shop definitely has the best selection of the best moisturizers with SPF ever. But, wait, I'm going to make it even easier for you by giving you a list of different moisturizers I find interesting. So, check out these 8 best moisturizers with SPF and tell me which one can give you everything you need:
---
1

Stila Sheer Color Tinted Moisturizer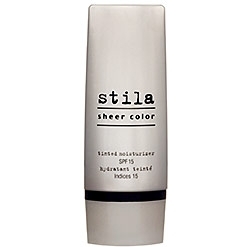 Price: $10.00 at sephora.com
If leaving the house without makeup simply isn't an option, a tinted moisturizer is just what you need for the summer. But let's not forget SPF either, which is an unquestionable must have! Well, this Stilla product definitely has it all and that's why I've decided to include it in my list of best moisturizers with SPF. Nine long lasting natural shades, smooth, light finish, optimal hydration and SPF 15- all for a very attractive, significantly reduced price! Bingo!
2

Philosophy Hope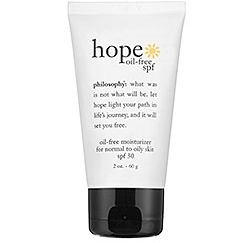 Price: $38.00 at sephora.com
Your daily activities involve prolonged sun exposure? No problem! Philosophy Hope moisturizer has SPF 30 which, I believe, is high enough to prevent sun damage while letting your face get a light tan. The formula itself is light, hydrating but still non greasy so you don't have to worry about extra shine.
---
3

Murad Resurgence Sheer Lustre Day Lotion SPF 15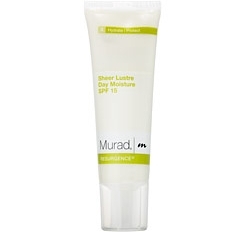 Price: $68.00 at sephora.com
Aging gracefully has nothing to do with giving up on skincare, I'm sure you know that. So, if you have been searching for best moisturizers with SPF, moisturizers that are created with aged skin in mind and moisturizers that will help your skin regain that youthful, fresh, hydrated appearance, here's one you definitely need to check out.
---
4

Clinique Youth Surge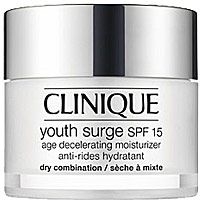 Price: $49.50 at sephora.com
But, speaking about staying youthful, how about a moisturizer that doesn't only come with SPF 15 but also helps your skin repair itself? Yes, Clinique laboratories sure have what you're looking for and they have it all bottled up and ready to ship off any time of the day or night! Their brand new, soon to be patented formula works together with your skin to help it fight the aging process and remain youthful longer! Now, that sure sounds like one of the best moisturizers with SPF to me!
---
5

Anthony Logistics for Men Facial Moisturizer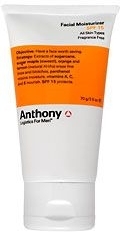 Price: $32.00 at sephora.com
Talking your man into applying anything other than aftershave might prove to be a tough task but if you mention anti-aging properties, non-greasy finish and the extra useful SPF 15, you will be making a pretty good point. Well, I'd better start negotiating ASAP!
6

Bobbi Brown Extra SPF 25 Moisturizing Balm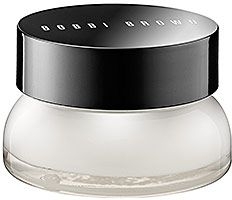 Price: $88.00 at sephora.com
If SPF 15 sounds like less than your skin needs to remain healthy, give this useful balm a shot because it won't only give you optimal protection against those harmful UV rays, but optimal moisture as well. Those fine lines will be gone in no time and your skin will be smooth as silk and soft as velvet.
---
7

Skin Tint FX Tinted Moisturizer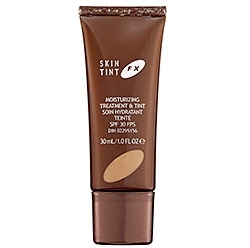 Price: $42.00 at sephora.com
Sun-kissed and totally protected – No Way! Well, think again as I have a pretty good reason for including this one on my list of best moisturizers with SPF! This special SPF 30 tinted moisturizer is not only oil and paraben free but also water resistant, anti-age, anti-wrinkle light and kind of sparkly. And, I don't mean that in a bad way! You see, each shade contains special particles that enhance your skin's natural glow, helping you maintain the sun-kissed appearance without the actual sun exposure.
---
8

Murad Redness Correcting Moisturizer with SPF 15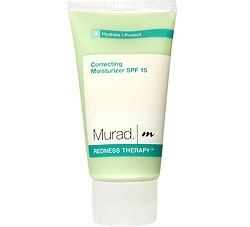 Price: $37.00 at sephora.com
No one understands the problems of dry, sensitive skin better than Murad which, of course, brings me to this moisturizer that can be used as a base, too. SPF 15 ensures protection, light, anti-redness tint neutralizes red spots while soothing components work together to solve the flakiness, irritation and, of course, dryness.
Each designed to fulfill its purpose, give you great results and protect your skin from those dangerous UV rays, these 8 best moisturizers with SPF sure are something. However, since both skin types and preferences differ, I can't help but ask you to tell me more about your ideal moisturizer. Lasting, matte finish, all day hydration, sun protection, color, price or all of the above – which criteria should your moisturizer fulfill in order to deserve its place on the list of best moisturizers with SPF you've ever tried?
---
Comments
Popular
Related
Recent