A body scrub usually consists of 2 major ingredients – the exfoliant or the ingredient that is coarse enough to scrub away the dead skin and the emollient or the ingredient that holds the exfoliant together. This article provides the most successful exfoliants and emollients for body scrubs.
---
1

Sugar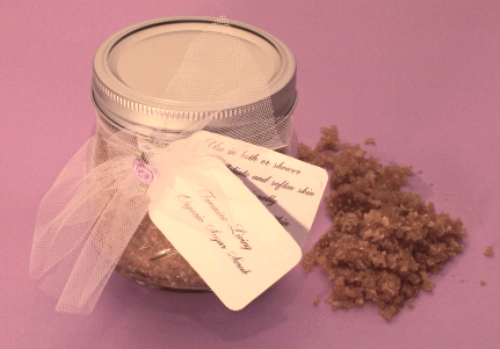 Image source: feminineliving.com
Sugar, the regular type with small granules has substantial scrubbing properties. It can be used in scrubs intended for more delicate areas like the face as it is coarse enough to exfoliate the skin but at the same time not so rough that it would actually scratch or scar the area. For tougher areas like the feet, a stronger exfoliant should be used.
---
2

Rock Salt

Rock salt is a coarser rougher exfoliant that can be used in the stronger and less delicate parts of the body like the soles of the feet. Salt has natural therapeutic properties and when it is rubbed against dead skin, it not only removes it but also sanitizes the area.
3

Brown Sugar

Brown sugar is a rougher form of sugar and can be used by itself or with other exfoliants on moderately delicate parts of the body. The great thing about brown sugar is that it is naturally moist so after it removes the dead skin, it leaves your skin moisturized and smooth.
---
4

Rice Bran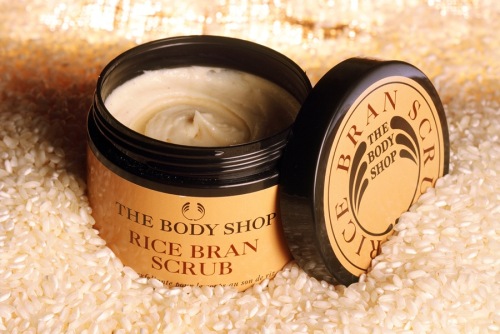 Image source: 81studio.gr
Rice bran has been used as a scrub by the Japanese for generations. It is known to have a number of useful properties like the ability to reduce wrinkles, absorb oils collected in the pores and remove any facial blemishes. Japanese women are known for their flawless complexions and now we know how they achieve it.
---
5

Olive Oil

Olive oil contains natural ingredients like Vitamin E, which is excellent for nourishing and revitalizing your skin. Since it is vegetable oil with natural components it works well to maintain the moisture within your skin and remove any dryness. Combining it with an exfoliant will result in a well-balanced scrub ideal for daily or weekly use.
---
6

Jojoba Oil

Jojoba oil is another excellent emollient, which has useful therapeutic properties. Since it contains a number of unsaturated fats, when rubbed on the skin as a scrub, it penetrates deep into the pores and moisturizes the surface. It also has anti-inflammatory properties that help in skin eruptions and blemishes.
---
7

Almond Oil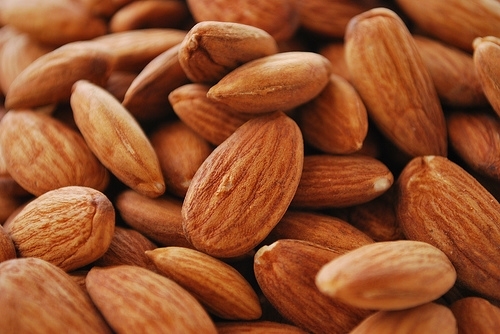 Image source: mynameisharsha

The next useful ingredient for scrubs is almond oil. It has an intoxicating aroma that ensures your skin is not only moisturized and cleansed but also smells great after a scrub. It can be combined with any of the exfoliants mentioned above for a superior all around scrub.
---
8

Ground Oats

Oatmeal as an ingredient in scrubs is extremely qualitative as primarily it has hypoallergenic properties making it perfectly safe for sensitive skin. Ground oats is an excellent exfoliant for more sensitive parts of the body.

All the good scrubs available commercially contain one or more of the ingredients mentioned in this list. It is nice to know that you can create your own by putting together these ingredients yourself.

Top image source: retulsa.net
More
---
Popular
Recent