It's not always possible for us to spend a small fortune at our favorite boutique brands to get the lush body lotions we want. Which is fine, really, since you really can get a great body lotion at the drug store! Not sure what I mean? Keep reading! Here are 7 great drugstore body lotions… I love them all!
---
1

Jergens Natural Glow Foaming Body Moisturize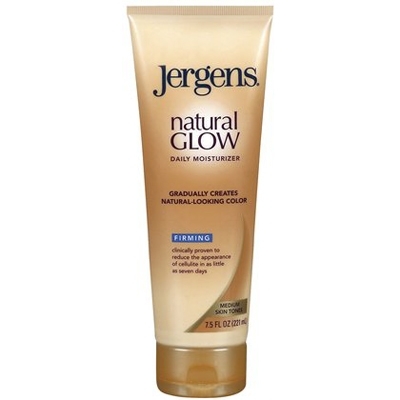 Price: $9.25 at soap.com
My bestie has very fair skin, so every time she's tried to use self-tanner, she's left looking rather like a streaky tangerine, not at all like the sun-kissed goddess she was aiming for. But now she uses this, and she swears by it. She gets a natural look, gradually, and doesn't have to risk her skin in the sun.
---
2

Burt's Bees Body Lotion, Milk & Honey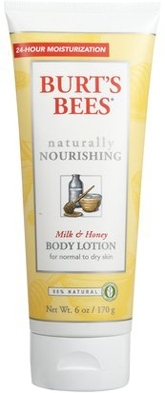 Price: $7.99 at soap.com
I love this drugstore body lotion because it actually works, moisturizing and protecting your skin for up to 24 hours, with gentle, all-natural ingredients, like milk, honey, coconut and grape seed oils and vitamin E. It smells nice, too, very sweet but not cloying.
Trendinig Stories
More Stories ...
3

Aveeno Daily Moisturizing Lotion SPF 15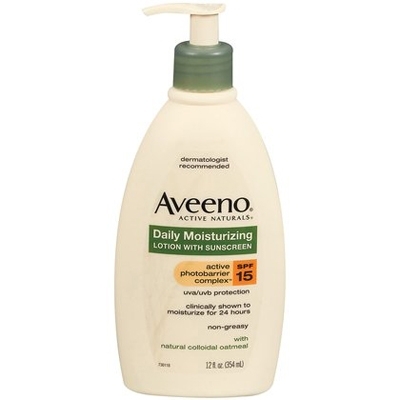 Price: $10.85 at soap.com
We all recently learned from the FDA that most sunscreens don't provide the coverage we need: broad spectrum. But this drugstore body lotion is a multi-tasking manic, providing hydration and protection from UVA and UVB rays. Marvelous!
---
4

Vaseline Body Lotion, Cocoa Butter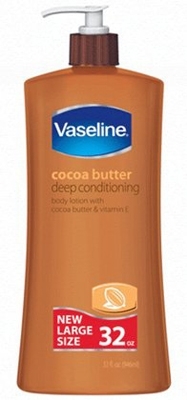 Price: $7.99 at soap.com
I adore cocoa butter, but most drugstore body lotions that say they contain it have so little, it's not worth buying. This one, though, by Vaseline, is lush and rich, just like cocoa butter ought to be. Plus, it smells like summer, so I like using it in winter, to make me feel warm.
---
5

Olay Body Lotion, Silk Whimsy

Price: $5.49 at soap.com
If you're looking for a body lotion for date night, then this might be the one for you! It's scented with rose petals, and is formulated with olive and almond oils to soften your skin. The rose scent is light, not overpowering, and it won't interfere with your perfume.
---
6

C. Booth 4-in-1 Multi Action Body Lotion, Lemon Sugar

Price: $10.40 at soap.com
I love the entire C. Booth line-up, including this multi-tasking body lotion. It smoothes away dry, dull skin cells, then soothes and protects with sweet almond, apricot kernel and shea butter oils, and even caffeine, to perk up your skin.
---
7

St. Ives Advanced Collagen Elastin Body Moisturizer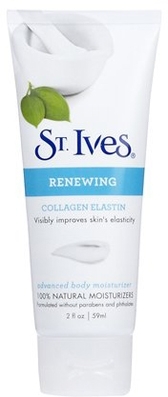 Price: $1.45 at soap.com
If you're longing for firm, healthy-looking skin, then this may be the body lotion for you, available at almost any drugstore. It contains elastin, which, when used regularly, will tighten your skin, giving it a more youthful appearance and feel. It's non-greasy, and soaks in quickly, leaving your skin smooth and soft.
See what I mean? It's completely possible to get a great body lotion without breaking your budget, and without going to the mall. I especially like the Jergen's Natural Glow line… it really works! Which of these drugstore body lotions have you tried, and what did you think? Please share!
---
Comments
Popular
Related
Recent