Moisturizers with SPF 30 may be hard to find, but they're a multi-tasking necessity this fall! I've been on the look-out for a new one, and have sampled loads of moisturizers with SPF 30 this summer. I've compiled my favorites, and I'd love to share them with you! Here are the 8 best moisturizers with SPF 30.
---
1

Korres Watermelon Lightweight Tinted Moisturizer SPF 30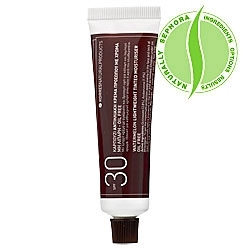 Price: $28.00 at sephora.com
Available in three natural shades, this light-weight tinted moisturizer works overtime to provide you with broad-spectrum sun protection and a flawless complexion! Aside from preventing new sun damage with a built-in SPF 30, this moisturizer helps protect your skin from free radicals with antioxidant-rich watermelon extract. You've got to love a versatile moisturizer!
---
2

Philosophy Hope in a Jar Oil-Free SPF 30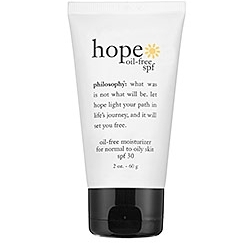 Price: $38.00 at sephora.com
This is hands-down one of my favorite moisturizers with SPF 30! It's the same oil-free daily moisturizer I've loved for years, with the added bonus of protection from the sun's harmful rays. It's ideal for sensitive or combination skin, too!
---
3

Clinique Age Defense BB Cream SPF 30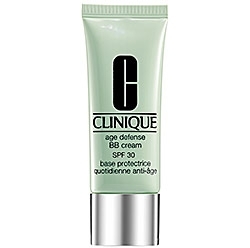 Price: $37.00 at sephora.com
Two shades, three tasks? Perhaps this is the perfect weekend makeup, providing sun protection, loads of antioxidants, and a tinted primer for the rest of your routine. It's also ideal for sensitive skin, so everyone can enjoy it!
---
4

Elizabeth Arden Prevage Day Ultra Protection anti-Aging Moisturizer SPF 30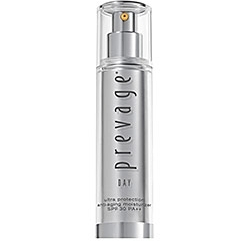 Price: $125.00 at sephora.com
While this may seem like a little too much to pay for a moisturizer with SPF 30, it's gotten rave reviews and has already become something of a cult favorite. It's quite a multi-tasker, providing protection against aging and sun damage, as well as helping to undo previous damage from sun spots, fine lines and wrinkles.
---
5

First Aid Beauty 5 in 1 Face Cream SPF 30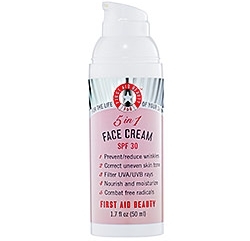 Price: $38.00 at sephora.com
This is one of the handiest moisturizers with SPF 30 you'll find. It contains five ingredients to protect your skin from sun damage. Not only that, but it reverses damage that's already happened, too. It's also formulated to be extra-gentle, and doesn't contain any harsh chemicals.
---
6

Murad Essential-C Day Moisture SPF 30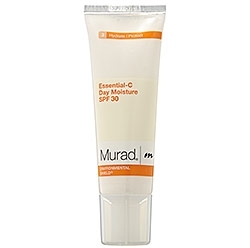 Price: $60.00 at sephora.com
I love the entire line of Murad skin care, and this moisturizer with SPF 30 is no exception! It protects your skin from the sun, but it also helps protect your skin from other environmental damage, like pollution and random dirt.
---
7

Peter Thomas Roth Max Daily Defense Moisture Cream SPF 30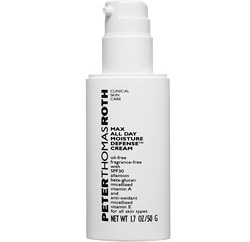 Price: $42.00 at sephora.com
This is a marvelous day cream, with the built-in broad spectrum sun protection and all of the hydration your skin needs during the day. It's made without harsh, harmful chemicals, too, so anyone with any skin type can use it for a healthy, clear complexion.
---
8

DERMAdoctor Ain't Misbehavin' Skin Clarifying & Mattifying Sunscreen SPF 30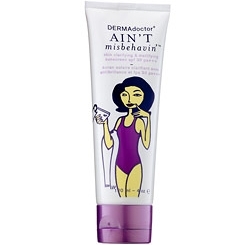 Price: $30.00 at sephora.com
My skin tends to be oily and acne-prone, so I love this moisturizer. It's one of those great moisturizers with SPF 30 that protects your skin in several ways. It's specially formulated to make even the oiliest complexions (like mine) look smooth and matte, not shiny. It's made with willow bark, and it also contains the added sun protection of SPF 30.
With so many marvelous moisturizers with SPF 30, there's bound to be one you'll love! I can highly recommend the Philosophy hope in a Jar (my own favorite), but these moisturizers with SPF 30 **are all great! Have you tried any of these **moisturizers with SPF 30, and if so, which did you like best?
More
Comments
Popular
Recent