Whether you have oily, dry, or combination skin, chances are, you need an exfoliant to help slough away dry skin, especially in winter. But it's hard to know which exfoliant to try, which will be best for your skin type. You'll need one that's gentle, so it won't dry you out, but not so gentle that it doesn't work. I can help! I've tried dozens of them, done some experimenting, chatted with experts, and have discovered which work best for which skin types. Here are 7 great exfoliants for every skin type.
---
1

Philosophy the Oxygen Peel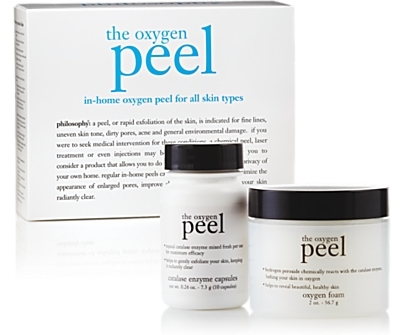 Price: $50.00 at philosophy.com
This in-home oxygen uses the power of enzymes and hydrogen peroxide to gently exfoliate your skin, leaving it clean, refreshed, and positively radiant. It's easy to use, with only two ingredients and two simple steps. I use this once a week to clear my pores, and follow up with a gentle moisturizer. It's ideal for all skin types, from sensitive and dry to acne-prone and oily.
---
2

Philosophy the Great Mystery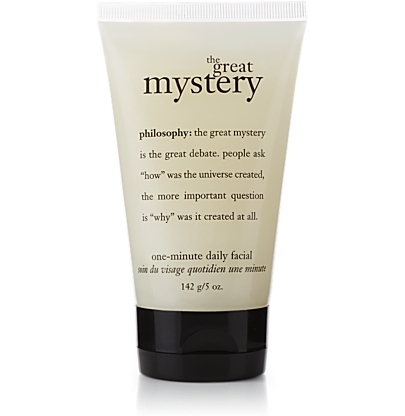 Price: $25.00 at philosophy.com
What can you accomplish in 60 seconds? Put down your stop watch and apply this mask, then marvel at how fresh, clean, and soft your skin is after just one minute. This miracle paste exfoliates, cleanses and soothes your skin, all in the time it takes to steep your tea.
---
3

Philosophy the Microdelivery Wash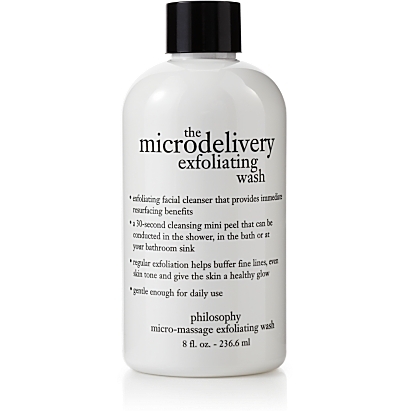 Price: $15.00 at philosophy.com
I use this exfoliant every morning, and it works wonders, sloughing away dull, dry skin. My skin tends to be dry but acne-prone, and this scrub takes care of both, beautifully. As an added bonus, I've even noticed a dramatic decrease in the appearance of fine lines on my forehead and around my mouth.
---
4

Philosophy Hope Springs Eternal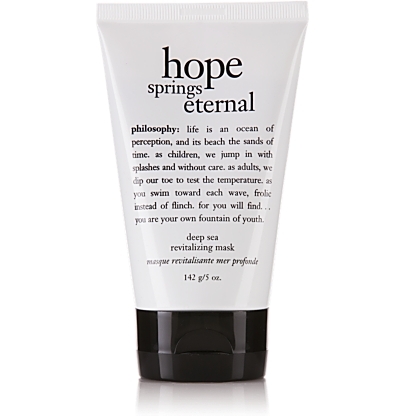 Price: $25.00 at philosophy.com
Some women may find this exfoliant too gentle, and consider it more of a facial, but either way, it works, massaging away dry skin and leaving behind soft, radiant skin instead. The secret? More than 250 sea minerals, all working together to create an exfoliant that purifies your skin and leaves it incredibly supple.
---
5

Philosophy Never Let Them See You Shine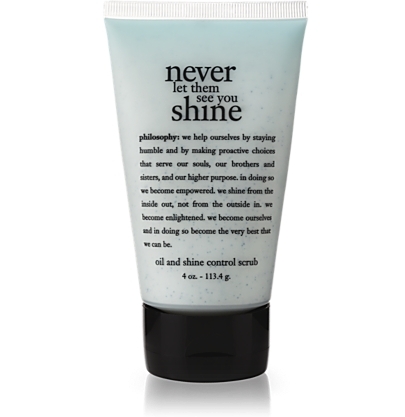 Price: $20.00 at philosophy.com
If your skin tends to be oily and/or acne-prone, then this is the exfoliant for your skin type! Use it ever morning and every night before bed, alone or with one of Philosophy's moisturizers and retinol treatments, and enjoy smooth, blemish-free skin. Finally!
---
6

Philosophy the Microdelivery Peel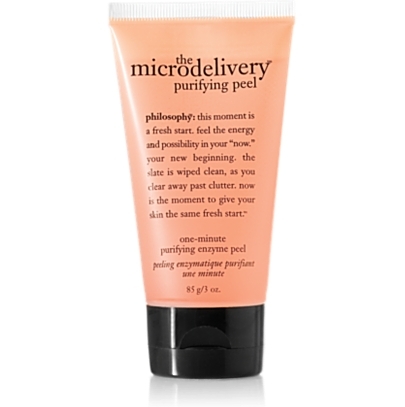 Price: $40.00 at philosophy.com
If you like the Microdelivery exfoliant wash, then you'll love this one a week peel, which exfoliates and cleanses your skin, leaving it smooth and radiant and gorgeous. Simply apply it in a thin layer to clean skin, then, after three minutes, wash it away and pat dry. So beautiful!
7

Philosophy the Microdelivery Cloths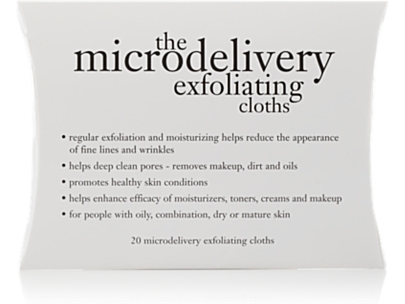 Price: $15.00 at philosophy.com
Take the Microdelivery with you on your travels near and far with these handy cloths. They have the same exfoliating power, but not in a bottle, so you can pack them on the plane, or just keep them in your handbag for last-minute (or post-workout) touch-ups. They're so convenient!
---
8

Philosophy Kiss Me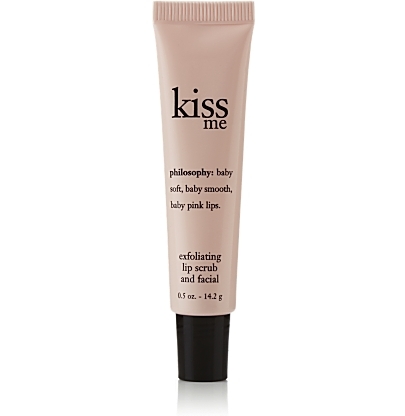 Price: $15.00 at philosophy.com
Hey, don't forget to exfoliate and protect your precious pucker! This exfoliant is gentle, designed to slough away dry, chapped skin on your delicate lips, leaving them soft and smooth and completely kissable.
With so many effective exfoliants on this list, there's sure to be one that's ideal for your skin type, whether it's dry or oily or even combination! Which of these exfoliants do you think you'll try first… or have you already tried one? Do share!
---
Popular
Related
Recent