We all know we're supposed to protect ourselves from the sun's harmful UBA and UVB rays by staying out of the sun at mid-day, wearing protective clothing, and slathering ourselves generously, and repeatedly, with sunscreen with an SPF rating of 15 or better. But with so many sunscreens on the market, how do you know which are good for your skin type, which actually work, and which are drugstore-shelf junk? I can help! I've found a few excellent (though pricey) brands of sunscreen, and they all work marvelously! Here are 7 of my favorite sunscreens.
---
1

Tocca SPF 30 Towelettes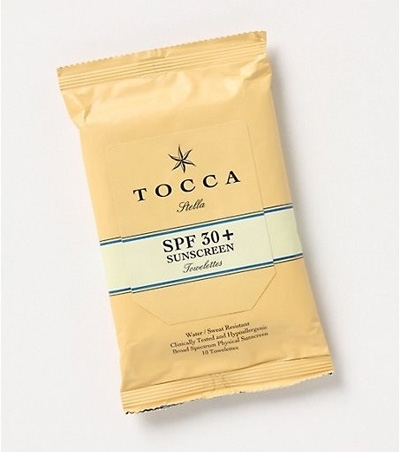 Price: $24.00 at anthropologie.com
Enjoy the lush Stella scent with the added bonus of skin protection anytime, anywhere, with these convenient towelettes. There are 10 in the re-sealable packet, perfect for stashing in your handbag. The wipes also contain avocado oil and aloe, so you'll be protected and hydrated all at once! This is hands-down one of my favorite sunscreens for how it smells, not to mention how well it works!
---
2

Coola Mineral Face Lotion & SPF 20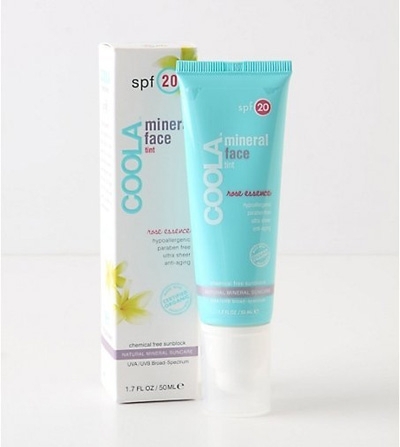 Price: $36.00 at anthropologie.com
Use this all-natural, eco-friendly facial sunscreen under your make-up every day to protect your skin from the aging, damaging effects of the sun. It's made with cocoa and shea butters to moisturize, black tea and grape seed extract (loaded with antioxidants) to lessen the look of fine lines and wrinkles, and titanium dioxide and zinc to protect your skin from the sun. What a combination, all light-weight enough to go under your make-up.
3

Coola Liplux Lip Moisturizer & SPF 15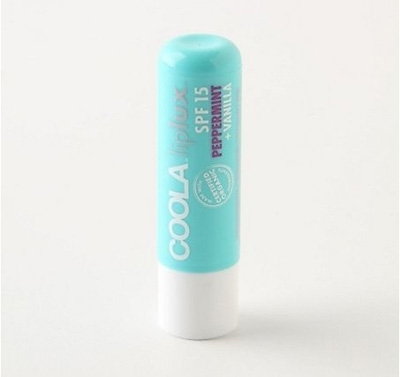 Price: $12.00 at anthropologie.com
Give your lips the star treatment with this lush lip balm, while providing the same sunscreen protection you give the rest of your body. Its ultra-rich formula includes shea butter, avocado, and raspberry, along with natural octisalate and avobenzone, which are sunscreens. It reminds me a little of Burt's Bees original lip balm, only a little more lush.
---
4

Coola Mineral SPF 30 Body Lotion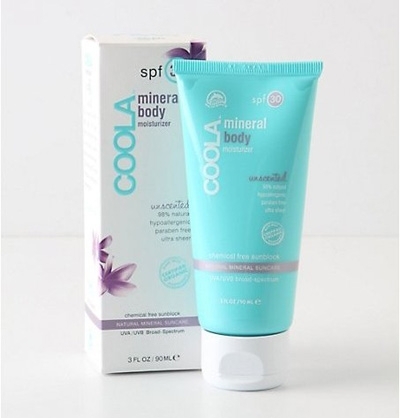 Price: $34.00 at anthropologie.com
If you're worried about finding a sunscreen that won't irritate sensitive skin, even on your face, then give this a go! Like the other Coola Mineral sunscreen products, it's made with natural, organic, locally-sourced ingredients, so it's gentle on you, and the environment, while still providing sunscreen protection.
---
5

Hampton Sun SPF 55 Continuous Mist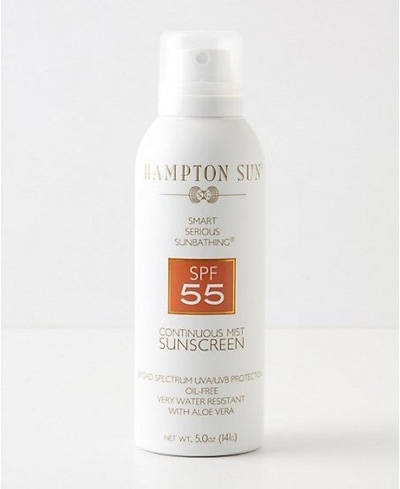 Price: $32.00 at anthropologie.com
This is another of my favorite sunscreens, mostly because it's so convenient! There's no squirting, applying, rubbing, mess… it's a simple spray that goes on, from any angle, and stays on for hours. I love that it offers an SPF of 55, providing broad spectrum protection from both UVA and UVB rays.
---
6

Hampton Sun SPF 30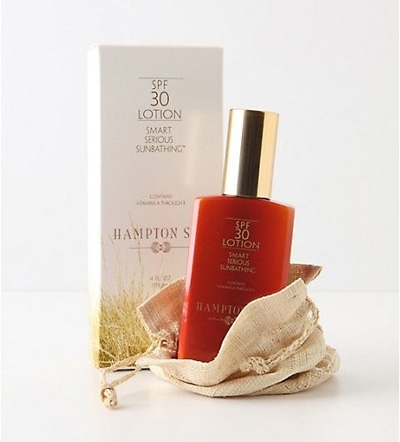 Price: $35.00 at anthropologie.com
While $35 may seem like a lot to spend on a sunscreen, you're really getting what you pay for. There's no weird rash from the harsh chemicals in drug-store sunscreen — this is made with a gentle, anti-oxidant rich formula. There's no cheap artificial coconut scent — Hampton Sun has their signature privet bloom scent instead.
---
7

Hampton Sun Sunless Tanning Gel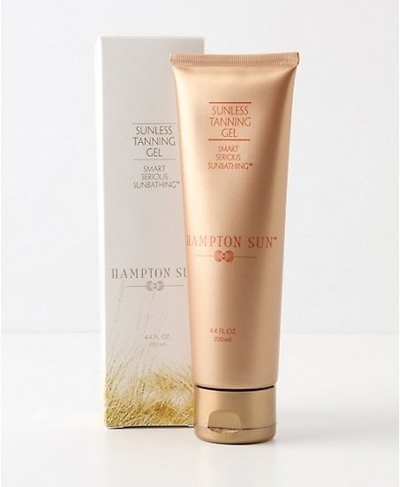 Price: $32.00 at anthropologie.com
All that time protecting yourself from the sun has left you in need of a safe way to get sun-kissed. Try this marvelous sunless tanning gel! It goes on smoothly, without leaving weird streaks, and it's made with moisturizers to keep your skin looking soft and hydrated, as well as safely tanned.
Any of these sunscreens will do the trick, providing you with hours of protection, while improving your skin. Bonus! I especially love the towelettes — they're so convenient! Which of these sunscreens do you think you'll try first? Or have you tried one of my favorite sunscreens already… what did you think?
---
Comments
Popular
Related
Recent