Protect your skin using natural creams, whether you're looking for more moisture, youthful skin or a smooth, even skin tone. Natural products are preferable to those laden with chemicals, because they keep skin fresher, healthier and much more radiant. If you really want to love the skin you're in, turn to natural creams. We've got all the top choices, so you're sure to find something that works for you.
Table of contents:
1

Caudalie Premier Cru Cream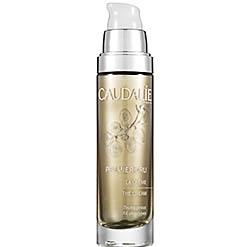 Amp up your anti-aging skin care regimen with Caudalie's Cru Cream. Using their three signature ingredients - Resveratrol-Oleyl, Viniferine and polyphenols - this powerful trio will transform your skin and leave it brighter, firmer and more luminous. You'll notice imperfections and dark spots fade away as your complexion becomes more radiant and supple.
Price: $150.00 at sephora.com
2

Decleor Hydra Floral Flower Nectar Moisturizing Cream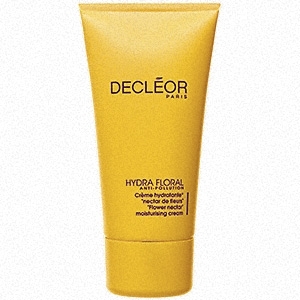 Kick back and relax your skin with Decleor's moisturizing cream. Using plant extracts, essential oils and aquaporin, this deeply moisturizing and renewing cream will hydrate and soothe your skin. This smoothing cream also protects the skin from environmental stressors so your skin can truly de-stress.
Price: $49.00 at dermstore.com
3

Josie Maran Argan Daily Moisturizer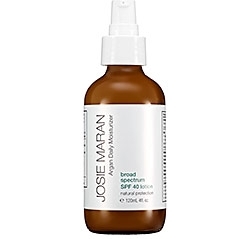 Even though we see fewer sunny days in the fall season, it's no excuse to slack off on sunscreen! Josie Maran's Argan Daily Moisturizer contains SPF 40, so it's excellent to use underneath makeup to shield your skin from the sun's rays. The addition of argan oil makes this cream an even more powerful defender against aging and the sun.
Price: $54.00 at sephora.com
4

Weleda Almond Soothing Facial Lotion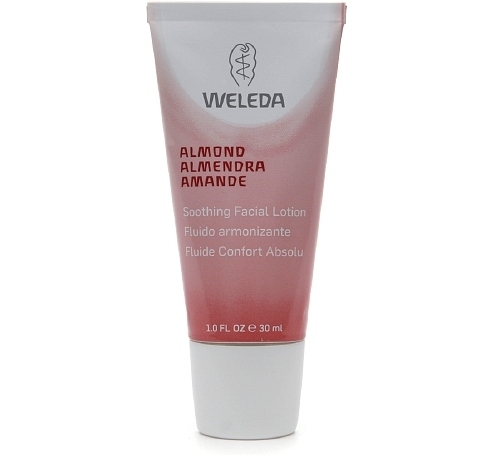 If you have both sensitive and combination skin, finding a moisturizer that doesn't disrupt the delicate balance in your face can be near impossible. Weleda's Almond Soothing Facial Lotion was made specifically for sensitive/combo skinned beauties who want a natural moisturizer that restores your moisture balance and strengthens its protective barrier.
Price: $24.00 at drugstore.com
5

Tata Harper Rebuilding Moisturizer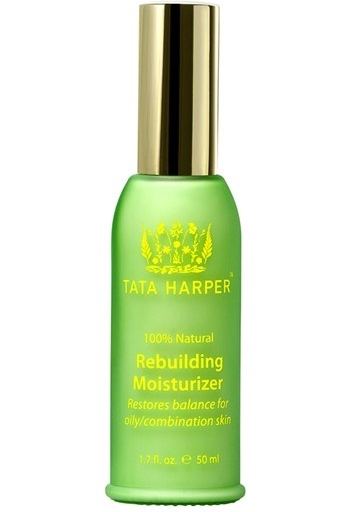 Another great option for oily skin comes to us from Tata Harper. The great thing about this moisturizer is that it has a matte finish so it leaves no oily residue behind, although it does a great job moisturizing. On top of that, it contains honey to heal the skin and essential oils to soften skin and reduce the signs of aging.
Price: $100.00 at shop.nordstrom.com
6

Dr. Hauschka Quince Day Cream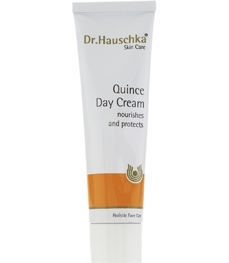 Dr. Hauschka has been in the business of making skin beautiful the natural way for decades. So it's a pretty safe guess that he knows what he's doing when it comes to natural skin care. One of the brand's top products is the quince day cream, which utilizes quince seed extract, quince wax and beeswax to nourish, protect and restore moisture to dry, sensitive or normal skin.
Price: $35.95 at store.drhauschka.com
7

Aveeno Positively Radiant Skin Daily Moisturizer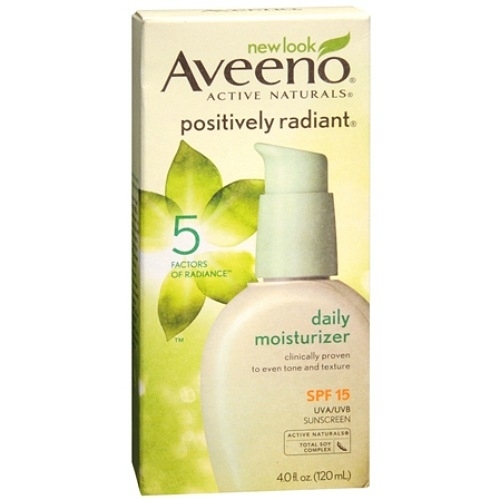 Aveeno is a top choice amongst drugstore beauty addicts and for good reason. Aveeno makes sun protection, moisturizing and anti-aging affordable and safe for various skin types. This moisturizer contains SPF 15 for sun protection and soy complex to decrease the appearance of imperfections and even out skin tones.
Price: $14.29 at drugstore.com
8

100% Pure Acai Berry Antioxidant Facial Cream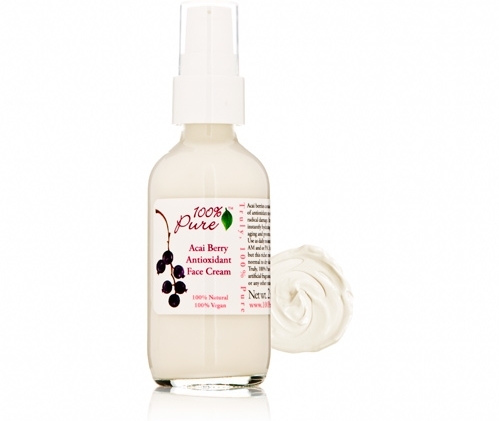 100% natural, vegan and gluten-free. 100% Pure's facial cream is rich in antioxidants and acai berry, which work together to provide lasting hydration, improved skin texture and protection from premature lines and wrinkles, all without clogging pores. This rich cream can be used on all skin types but it is best suited for normal to dry skin.
Price: $32.00 at dermstore.com
9

Juice Beauty Stem Cellular Repair Moisturizer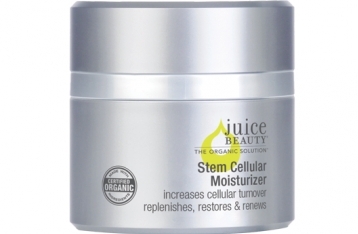 Juice Beauty's Stem Cellular Repair Moisturizer is a must-have in your anti-aging regimen. This powerful cream is rich in antioxidants, vitamins and plant oils to firm, hydrate, heal, increase cell turnover and fight free radical damage. The fruit stem cells and vitamin C really target wrinkles and DNA damage for soft, more youthful-looking skin.
Price: $65.00 at ulta.com
10

Suki Pure Facial Moisture - Balancing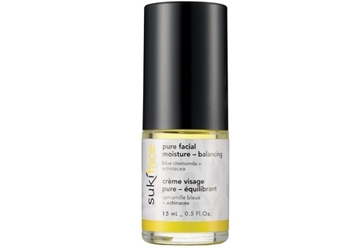 Use this moisturizing botanical oil to balance sensitive, combination and acne-prone skin. It helps get rid of excess oil and bacteria while providing lasting hydration to even the fussiest skin types. Don't be intimidated that it comes in an oil form though, it's a light formula that won't clog pores or overwhelm oily skin.
Price: $32.95 at sukiskincare.com
11

Sanitas Skincare Natural Moisture Factor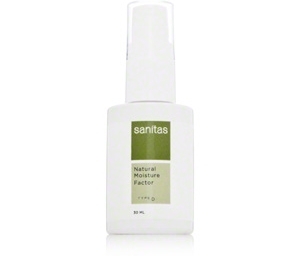 Sanitas Skincare's Natural Moisture Factor is actually a serum, but it has phenomenal moisturizing qualities. Fight the signs of aging, restore hydration, even out your skin tone and promote cell renewal in one easy step. Comprised only of vitamins and squalane, using this natural skin care product is like feeding your skin!
Price: $48.00 at dermstore.com
One thing that might turn people off about natural creams is the price tag, but I think paying for safe, natural ingredients is well worth it. There are too many questionable ingredients in mainstream skin care products that you can never be too safe! If you show your skin love with pure, natural ingredients, your skin is sure to show you the love back. Have you tried any of these products? Let us know your favorites!
Please rate this article