With winter rolling in right proper, you need some skincare essentials no matter what your skin type or complexion. However, as the temperatures get lower and the wind gusts faster, you'll probably need to keep that gorgeous complexion balanced too. An even complexion is vital; it leads to dewy, flawless looking skin that can easily go without makeup, or at least pull off a lightweight, natural look. If you're in the mood to take excellent care of your skin, take a look at these stellar skincare essentials so you can even out your stunning skin tone.
---
1

Garnier Skin Renew Dark Spot Corrector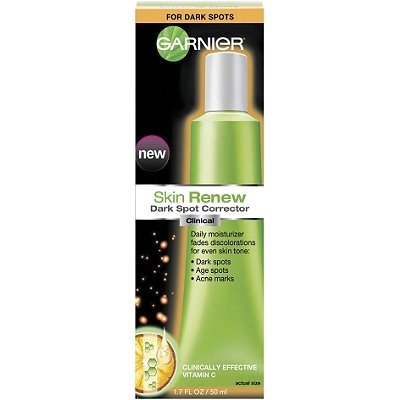 One of the first skincare essentials you should add to your arsenal is a good dark spot corrector. This is ideal if you have any sun spots, dark aging spots, or blemishes left over from picking at pimples, which is sometimes a little too tempting even though you know you shouldn't do it. Garnier makes a great dark spot corrector, which you can use to moisturize daily. It will fade any discolorations, and all for just $14.99 from spots like Ulta.
---
2

L'Oreal Youth Code Dark Spot Correcting & Illuminating Serum Corrector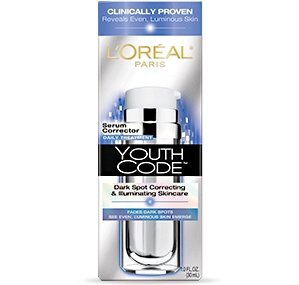 If you prefer serums in your skincare routine, try L'Oreal's Youth Code serum. This, too, will tackle any sun damage, spots, or marks from acne, but it goes way past that. Use this daily and you'll get an even, dewy complexion. Your skin tone will be radiant with high health and a balanced, flawless finish. Sometimes drugstore beauty buys do it best, and you can get this for less than $25.00 from all your favorite retailers.
---
3

Olay Total Effects Tone Correcting Night Moisturizer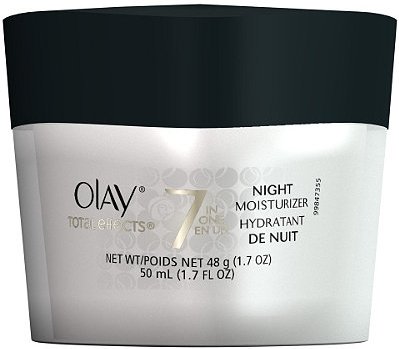 Your skin replenishes at night while you sleep, which is why it's important to get at least 7 hours a night. However, you can boost the rejuvenation process by using a fantastic night cream. You don't have to spend big bucks for it either. I'm a fan of Ponds, but I also love Olay's night moisturizer. While you sleep, the Tone Correcting moisturizer balances your skin tone, makes it look firmer, decreases the look of wrinkles and lines, and renews the surface of your skin. You'll glow, and all for under $20.00 from most drugstores and retailers.
---
4

Neutrogena Visibly Even Daily Moisturizer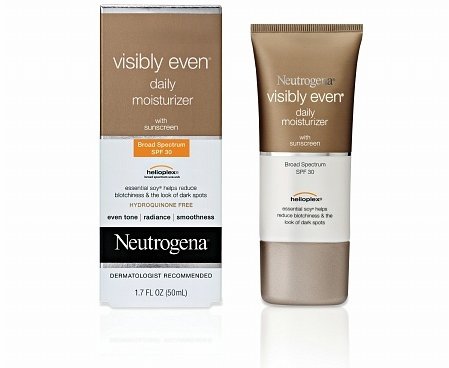 Neutrogena offers another great drugstore grab when your main aim is an even, radiant complexion. For less than $20.00, you can make your skin brighter, your skin tone more balanced, and your entire face protected. This moisturizer doubles as a sunscreen, protecting you from harmful UV rays. If you do get any blotches, however, or dark spots from the sun or age, it will help reduce their appearance.
---
5

La Roche-Posay Anthelios 60 Ultra Light Sunscreen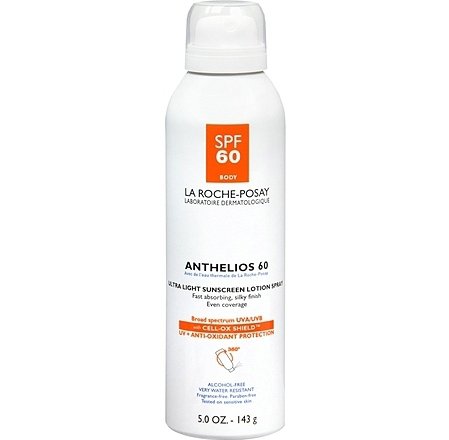 At around $35.99 from most drugstores, this is a little pricier. You might not envision paying that much for a sunscreen. However, it's the ideal year-round sunscreen, because it's so light. Even when the temperatures drop, you need to protect yourself before going out. You'll prevent unbalanced color and blotches instead of simply treating them, and keep your tone even in the process.
---
6

Olay Pore Minimizing Cleanser + Scrub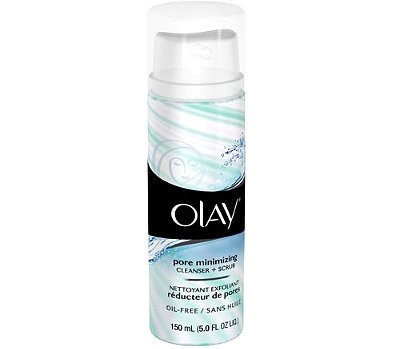 You need more than mere moisturizers to keep your complexion radiant and balanced. A good exfoliator is essential, but you also need a cleanser. Olay's Pore Minimizing product is both cleaner and scrub, so you can even your complexion by minimizing the appearance of your pores. When it's colder outside, you can't exfoliate nearly as often, but this one is so gentle and so integrated with the cleanser, you can use it daily if you like. This is under $6.00 at drugstores such as Walgreens and Drugstore.com.
---
7

Palmer's Cocoa Butter Formula Skin Therapy Oil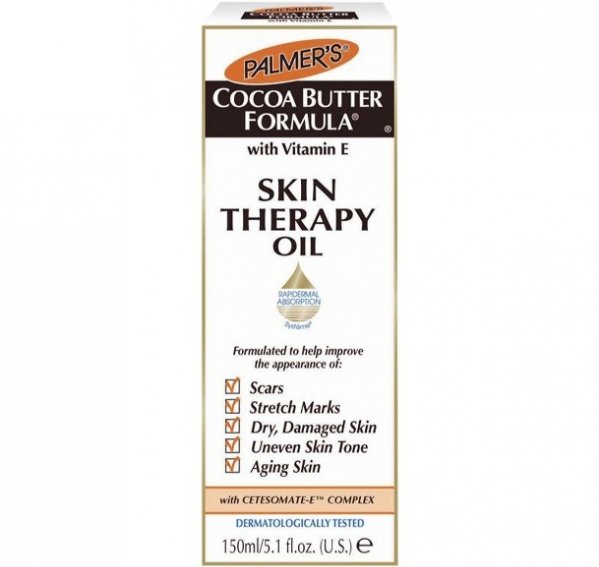 This is a personal favorite because of its healing vitamin E and soothing glide. Palmer's Cocoa butter is great for many things, and like the lotion and butter based moisturizers, the skin therapy oil promises to reduce the appearance of stretch marks, scars, blotches, uneven skin tone, and the signs of aging, while also healing dry skin. It really does, and generally for less than $10.00. However, a word of warning: it is a bit greasy, so I'd blot it onto your problem areas at night, using a cotton ball. Let it soak in overnight, cleanse in the morning, and you'll definitely notice a difference.
With the right tools, cleansing techniques, and products, you can enjoy a balanced complexion all year long, not just the winter. Still, make sure you arm yourself against the colder temperatures by taking care to keep your skin tone even and fresh. Do you have a trick for reducing redness in your skin?
More
---
Comments
Popular
Recent