There are millions of beauty products on the shelves claiming to be some of the best moisturizers for oily skin, but not all of them can really back up their claims. Although moisturizing is the last thing you want to do when having oily skin, you have to realize that oil just lubricates the skin and doesn't hydrate it. Therefore moisturizers are often necessary for a healthy and smooth complexion. Even though oily skin can oftentimes be a hassle, it all comes down to using the right products. So here is a narrowed down list of 11 best moisturizers for oily skin.
---
1

Clinique Dramatically Different Moisturizing Gel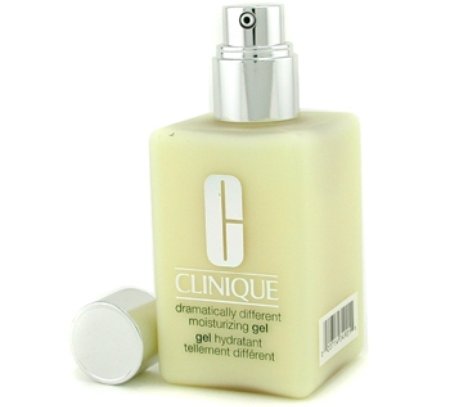 Want something that is not oily or greasy on your skin? Clinique Dramatically Different Moisturizing Gel is the perfect moisturizer that is oil free and lightweight. It quickly sinks into your skin, leaving you feeling refreshed and hydrated. Up to this date, this remains one of my favorite products that I live by and this is coming from a person who is extremely picky about every beauty related item!
Price: $15 at clinique.com
---
2

La Roche Posay Active C Facial Skincare Normal to Combination Skin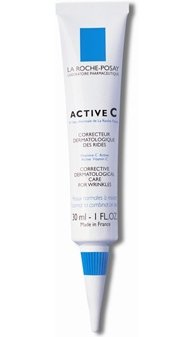 If you have sensitive skin that requires more care and maintenance, La Roche Posay Active C Facial Skincare would perfectly fit your needs. It's a lot more sensitive, gentler and lighter than the traditional moisturizers and it even offers some anti-aging fighting properties and that never hurts does it?
Price: $53 at laroche-posay.us
---
3

ARCONA Magic White Ice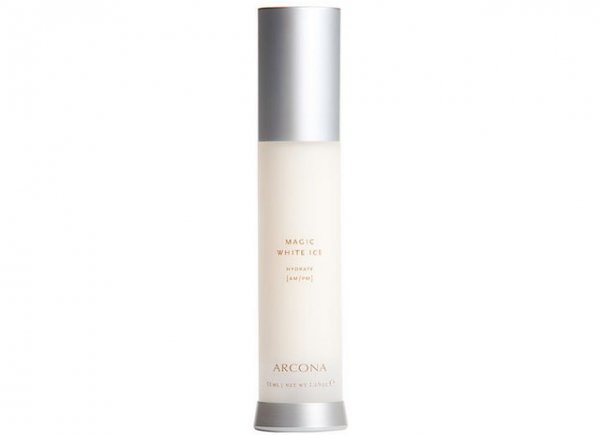 Arcona Magic White Ice is a triple threat that doesn't limit its job to just hydrating the skin! In addition to moisturizing your complexion on a deeper level, it also protects it from further environmental damage and neutralizes free radicals. This product manages to do it all without clogging your skin and causing irritation.
Price: $40 at beauty.com
---
4

Kate Somerville Oil Free Moisturizer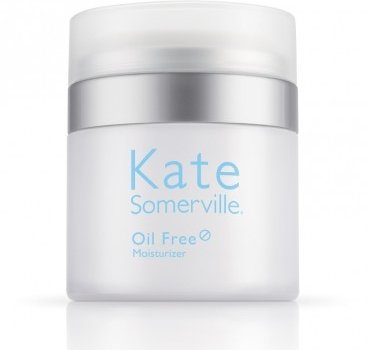 If you are highly sensitive to fragrances and prefer something that is fragrance free, this choice would be your pick. It provides the perfect balance of hydration without causing your skin to produce excess oil and diminishes any appearance of wrinkles after repetitive use. Say no to shiny and oily skin with Kate Somerville Oil Free Moisturizer by your side!
Price: $65 at katesomerville.com
---
5

Philosophy Hope - Oil Free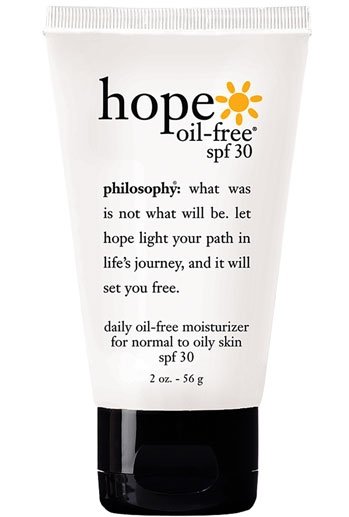 While getting rid of cracks and flakes on your dehydrated skin, Philosophy Hope - Oil Free Moisturizer also offers protection from the harmful UV rays. It has a light consistency filled with antioxidants that guard your skin from damage and aging. This product will please anyone who is trying to achieve a matte finish.
Price: $40 at shop.nordstrom.com
---
6

Neutrogena Oil Free Moisturizer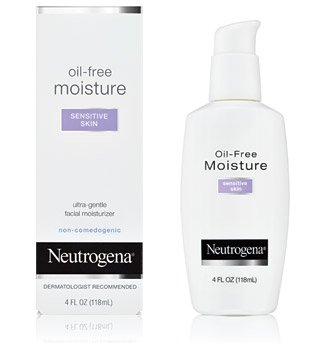 Finding a good product under a budget can be a difficult and sometimes even impossible task, but that is not the case when it comes to lotions for oily skin. Neutrogena offers a quality oil free moisturizer that provides optimal moisture and doesn't break your bank! There is really nothing stopping you from trying it out.
Price: $10 at neutrogena.com
---
7

Amore Pacific Moisture Bound Refreshing Hydra-Gel Oil-Free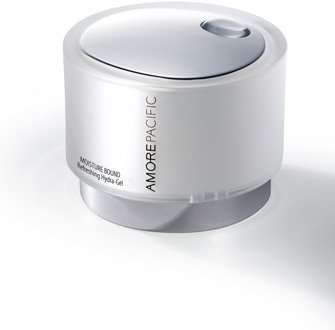 Amore Pacific Moisture Bound Refreshing Hydra-Gel is not your typical moisturizer. This luxurious treat has a unique oil-free formula infused with ingredients that promote hydration and cellular energy. It's mineral-rich, oil-free and non-clogging!
Price: $100 at neimanmarcus.com
---
8

Dermalogica Active Moist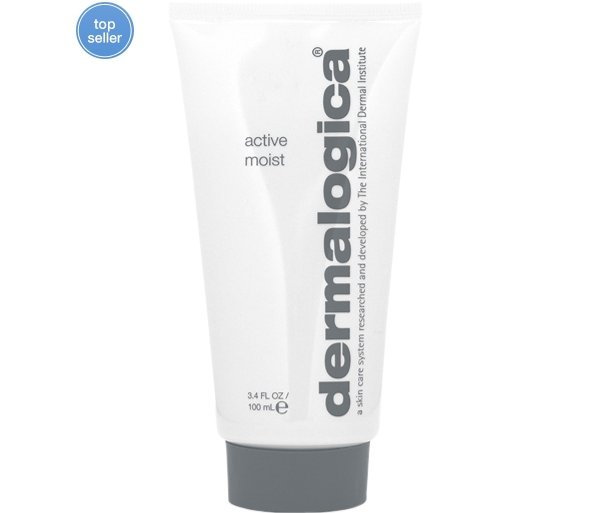 Dermalogica Active Moist improves skin textures by smoothing it out and giving a dewy effect with its sheer and easy-to-use formula. It contains silk amino acids, plant extracts and botanical astringents. The combination of these ingredients results in a powerfully hydrating product that is free of unnecessary fragrance and colors.
Price: $56 at dermalogica.com
---
9

Chantecaille Biodynamic Lifting Oil Free Fluid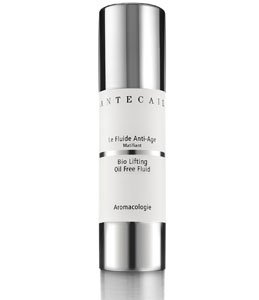 Although it is definitely a product you have to be willing to splurge on, it proves to be worth the investment and time. For those who are concerned about its chemical makeup, Chantecaille Biodynamic Lifting Oil Free Fluid is actually 83% natural and vegan-friendly. It repairs skin, prevents wrinkles, lifts, hydrates, and boosts its energy. This is more than what we have asked for!
Price: $250 at chantecaille.com
---
10

Murad Oil Control Mattifier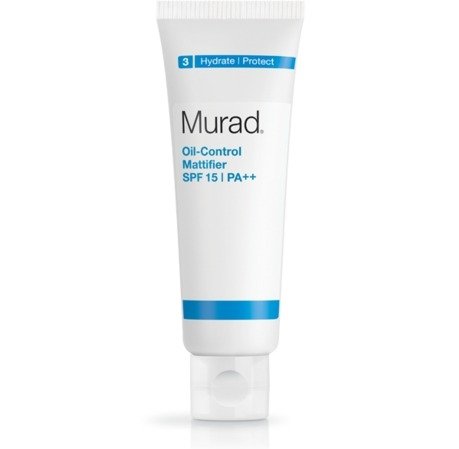 Murad Oil Control Mattifier is recommended for acne-prone skin as it decreases breakouts, regulates face oil for up to 8 hours and achieves a matte finish, we all long for. This is a reliable and long-lasting product that will serve your skin well!
Price: $40 at ulta.com
---
11

Cetaphil Moisturizing Lotion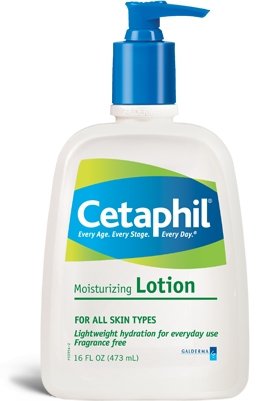 Cetaphil Moisturizing Lotion is a non-comedogenic moisturizer that claims to have a non-greasy, non-irritating and long lasting formula that can suit any skin type. This product contains emollients and humectants that bind the moisture to the skin for a prolonged period of time. It's affordable, easily obtainable and highly raved about!
Price: $11 at drugstore.com
Instead of stripping your skin of oils and causing an overproduction of grease, moisturizing should be one of your top priorities, especially in the colder seasons. Oily doesn't always mean hydrated so it is important to moisturize even oily skin to maintain a youthful complexion. What is your personal holy-grail moisturizer for oily skin?
More
---
Comments
Popular
Recent