7 Things You Should Know about Using Eye Cream ...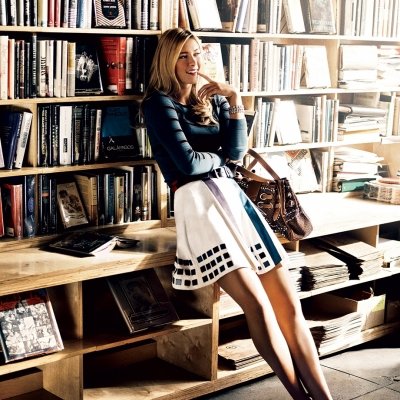 Using eye cream is something that many women do and that most dermatologists recommend. That's because it helps keep the delicate skin around your eyes hydrated and healthy. And that translates to looking youthful and fresh all the time. We all want that, right? If you are new to using eye cream and want some helpful pointers, I'm here to help. These tips are sure to help you, no matter which type of eye cream you choose. Talk to your doctor if you need assistance finding the right one for you.
1.

Better than anti-Aging Creams
Yes, many eye creams are anti-aging, but the experts say that you shouldn't use the same product around your eyes as you do on the rest of your face. I'll be the first to admit that I do just that each and every day. I've never had any issues, but if you have pronounced fine lines, wrinkles or puffiness around your eyes, it may be that you should be using eye cream just in those areas and then using your typical facial cream on the rest of your face.
2.

They Might Not Be Effective for Dark Circles
You might be able to combat your dark circles by using an eye cream, but that's not the case for everyone. According to top dermatologists interviewed for ABC News by the Eye Cream Dream Team, there are several reasons why people get dark under eye circles. Many of those reasons can only be battled with concealer and cover-up. The bottom line is that you probably can't count on eye creams to lighten your skin.
If you want to use eye cream to fight the wrinkles that tend to appear with age, you must look for an eye cream that contains retinol. This powerful ingredient has anti-aging benefits that work particularly well on the thin skin surrounding your eyes. It works by boosting collagen and elastin production in your skin, both of which can help minimize lines and wrinkles.
4.

Caffeine for Puffiness
If you want an eye cream that will get rid of puffiness around your eyes, you need a product that contains caffeine. Simply downing a couple cups of coffee won't have the same benefits. Topical caffeine helps soothe your skin, which can reduce puffiness and leave your skin looking healthy and fresh.
5.

You Don't Need to Pile on the Products
Your skin can only absorb so much at one time, so it doesn't make sense to glop on a ton of different eye creams all at once. Instead, experts suggest choosing one that takes care of the issue you're most concerned with. Then apply it according to the package directions for the best results.
6.

You Don't Have to Spend a Ton
Eye creams come in price ranges that span the entire spectrum, from an affordable $15 or so all the way up to hundreds of dollars for just a few ounces. The truth is that you don't have to shell out an entire paycheck to reap the benefits of a good eye cream. Many experts recommend Olay products, which you can find for under $20 at most drugstores. That doesn't mean you can't go for the expensive stuff, but you certainly don't have to. Experiment with products and you're bound to find one that works for you. Mine only costs $14 for about a 2 month supply and I've never gotten the same results from anything else.
Your eye cream can't do its job if you forget to slather it on regularly. If you forget often, it's a good idea to create a routine. Apply it at the same time every day and it won't be long until it becomes part of your habit.
What eye cream do you use? I like L'Oreal and Garnier, both of which come in day and night versions. Did you learn anything new about eye cream here?
{{#comments_count}} Show Commnents ({{comments_count}}) {{/comments_count}}