I know you don't want dull, sallow skin, so I'm recommending getting into the kitchen for some homemade face masks from items you probably already have to hand. Not only are these recipes easy to make, but they're much more affordable than the standard store-bought mask. I have to say, they smell better too. With so many possible combinations, homemade face masks are an ideal way to get glowing, radiant skin now and always.
Table of contents:
1

Berries and Yogurt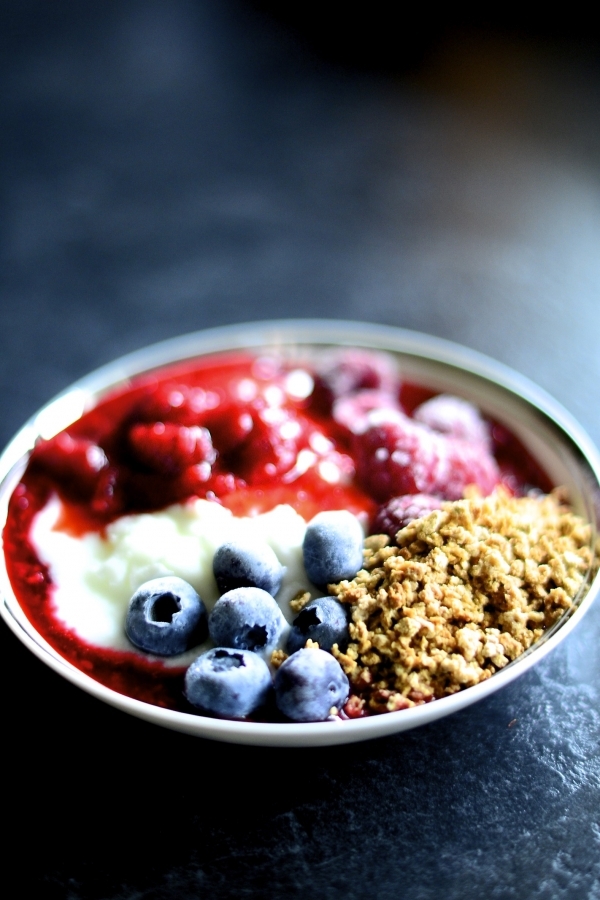 While all berries work for this mask, strawberries are ideal because the tiny seeds that dot the outside of the fruit are great for exfoliating your skin. The yogurt helps brighten and tone your skin. This is one of the many homemade face masks that I love the most. It smells so good, and when I'm done my skin is glowing and soft. Mash the berries into the yogurt and spread the mixture on your face. Gently rub the mask into your skin, let it sit for several minutes, then rinse your face and pat it dry.
2

Banana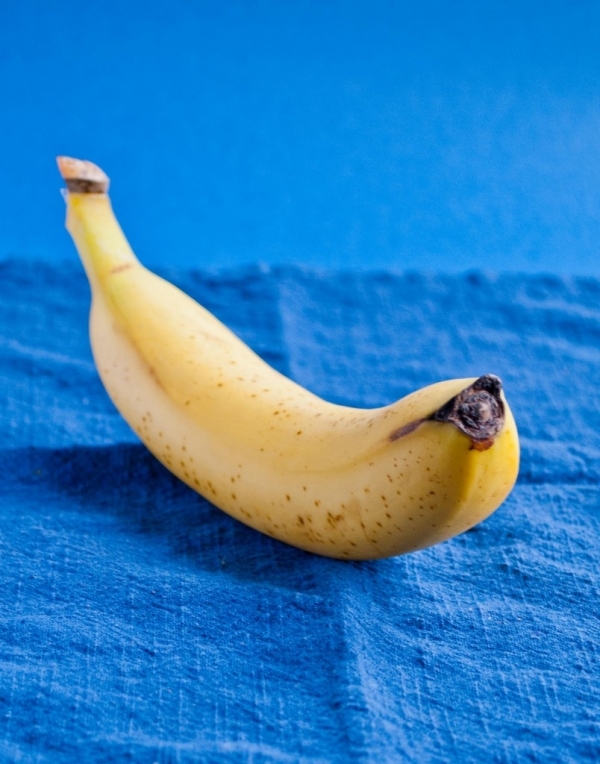 I often despair that I have bananas left that I can't eat before they go bad. Well, here's the perfect solution! Peel a banana, mash it into a mushy paste and spread it evenly over your face. Let the fruit sit on your skin for up to 20 minutes, then rinse it off with cool water. Bananas moisturize your skin, which makes it softer to the touch.
3

Apple Cider Vinegar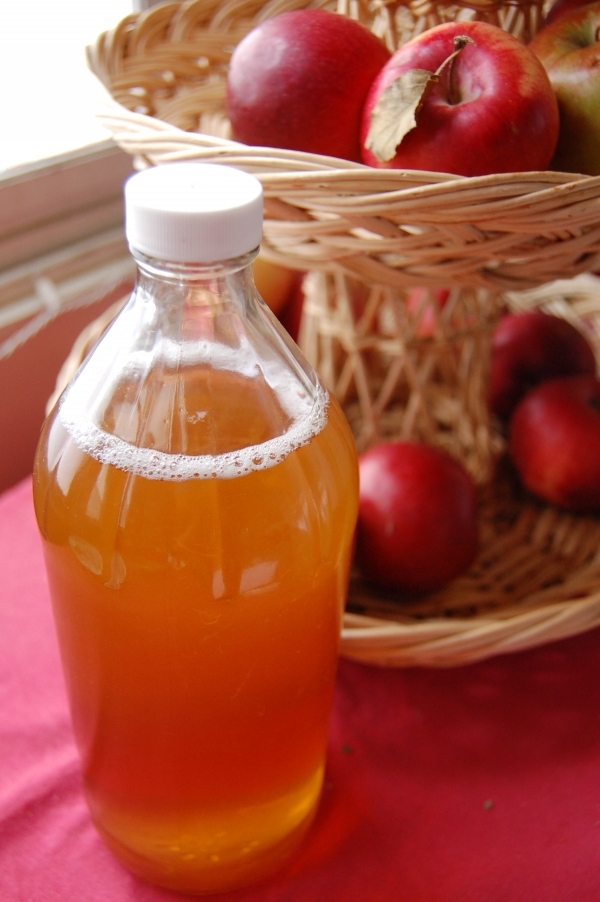 I sort of like the smell of vinegar, so this face mask doesn't make me crinkle my nose in disgust. Even if you don't like the scent, you'll love the results when you use it on your skin. Simply mix one part apple cider vinegar with one part warm water. Soak a washcloth in the mixture, wring it out, and lay it over your face, making sure to leave a space to breathe. After several minutes, remove the washcloth and let the vinegar dry on your skin. Easy!
4

Milk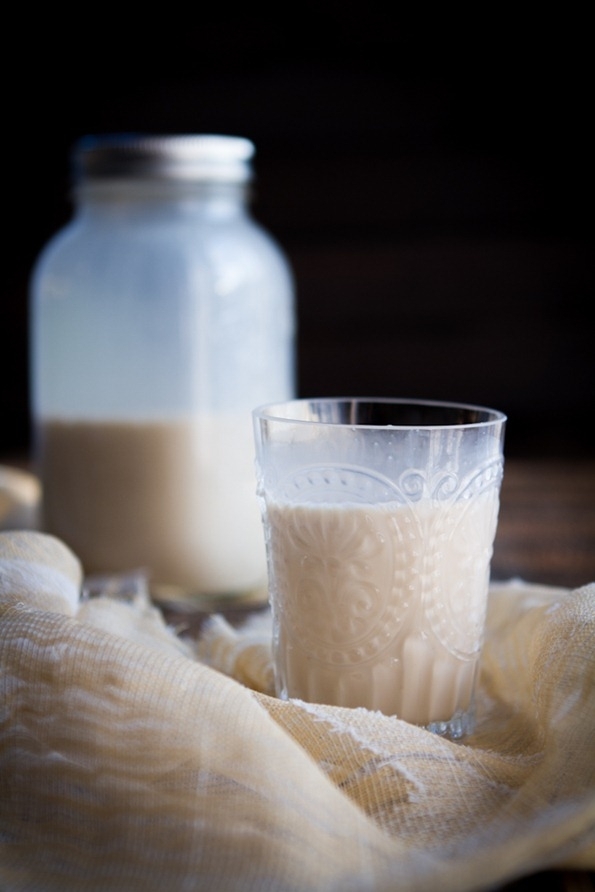 Milk is a great for refreshing your skin and bringing out your natural radiance. No, you don't have to stick your face into a bowl of milk. Use powdered milk, which is much easier to work with. Combine the powder with water or liquid milk until you reach a paste-like consistency. Spread the mixture on your face and let it sit for a few minutes. Gently wipe the powder off with a warm washcloth and you're done!
5

Sugar and Oil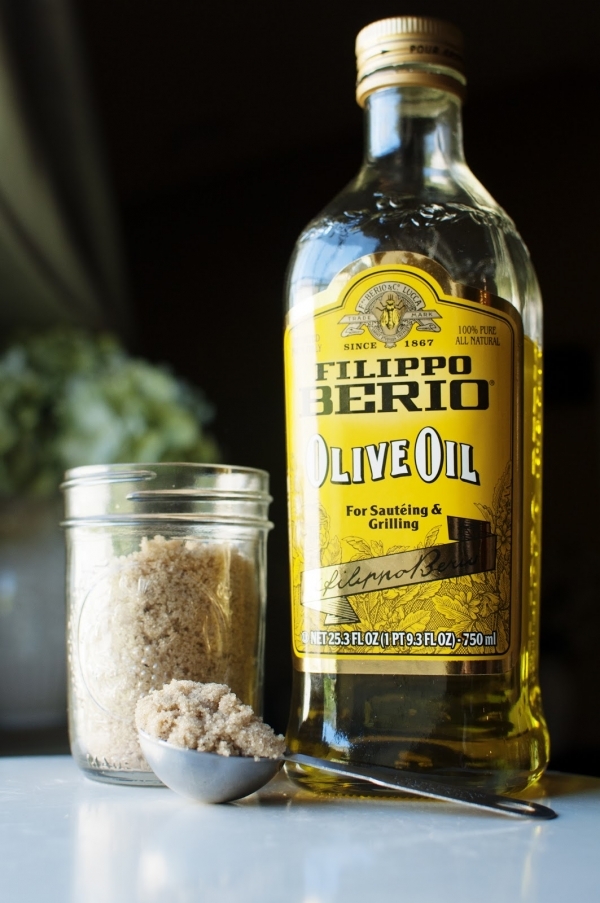 This is my favorite face mask because I always have the stuff to whip it up, and it feels great on my skin. Mix together equal amounts of white granulated sugar and canola or olive oil. I like to scent mine with a couple of drops of an essential oil. You don't have to though, because the scent of this mask is pretty mild. Scoop a handful of the face mask into your palm and gently rub it over your face. Rinse with warm water and prepare to be amazed at how soft your skin feels.
6

Oatmeal and Honey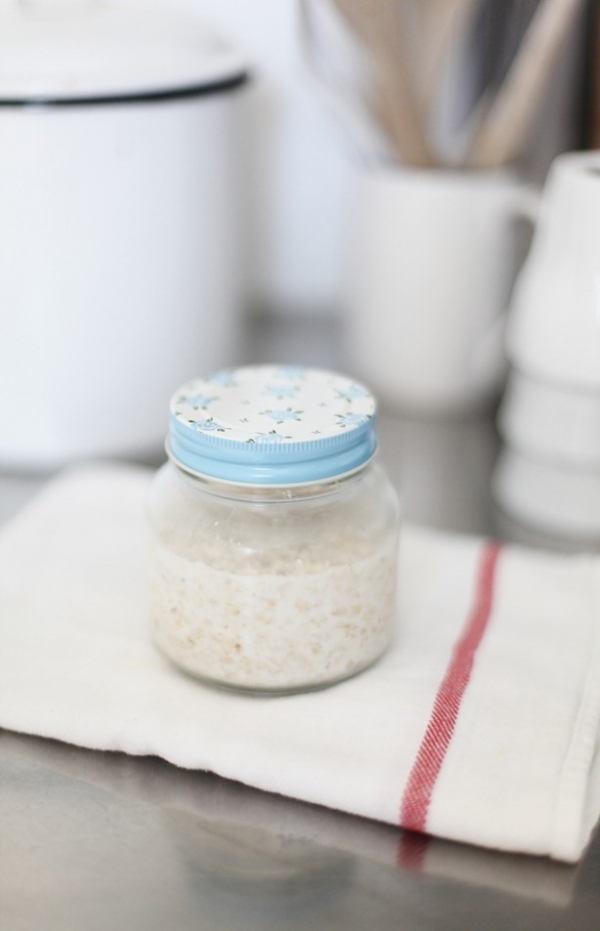 Oatmeal is a great exfoliator, so it makes sense to use it for homemade face masks. Place a cup of plain, dry oats in the blender and pulse them until they reach a coarse powder. Add a drizzle of honey, an egg white and a spoonful of plain yogurt and stir to combine. Spread the mixture on your face, gently rub it around, let it sit for about 15 minutes, then rinse the mask off with warm water. Oatmeal is also perfect for calming your facial skin and the honey's antioxidants are good for skin protection.
7

Mustard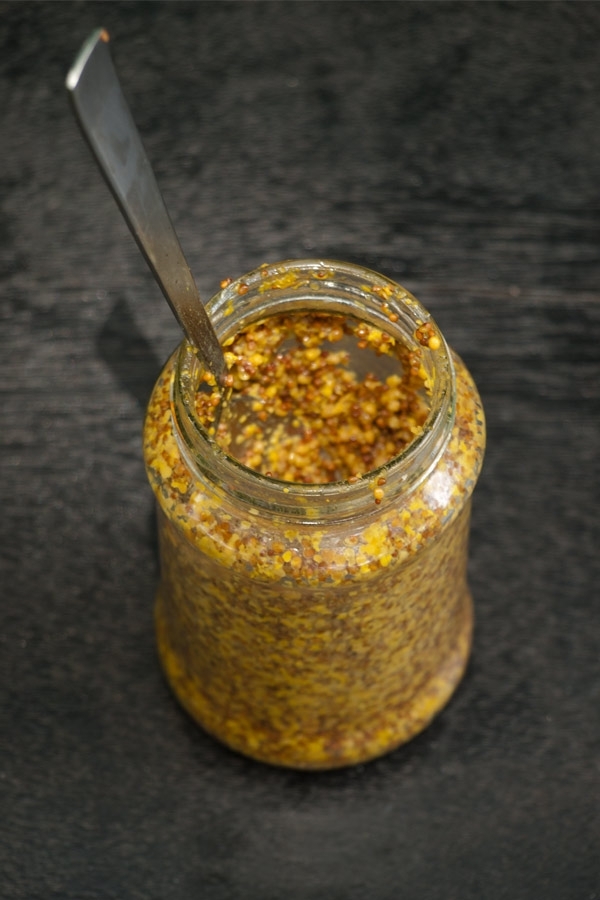 Yes, you read that correctly. Now, I'm not talking about plain yellow mustard. Grab a jar of grainy mustard, which exfoliates your skin, while also brightening your complexion. Spread the mustard on your face, let it sit for a few minutes, then rinse it off with warm water.
Do you ever look in the mirror and wish your skin wasn't so bland? This is one of my biggest complaints, so these easy masks let me get the best skin I can. What's your go-to for great skin?
Please rate this article