I have dry skin and if that isn't challenging enough, I live in a hot desert climate, so I'm always on the lookout for great face serums and treatments. With the exception of the pore minimizer listed here, I've used and can highly recommend every product. The face serums and treatments that make up my beauty routine are dependent upon my financial situation at that time. If I had a blank check, all of these beauties would be coming home with me!
---
1

Lancôme Renergie Lift Multi-Action Reviva-Concentrate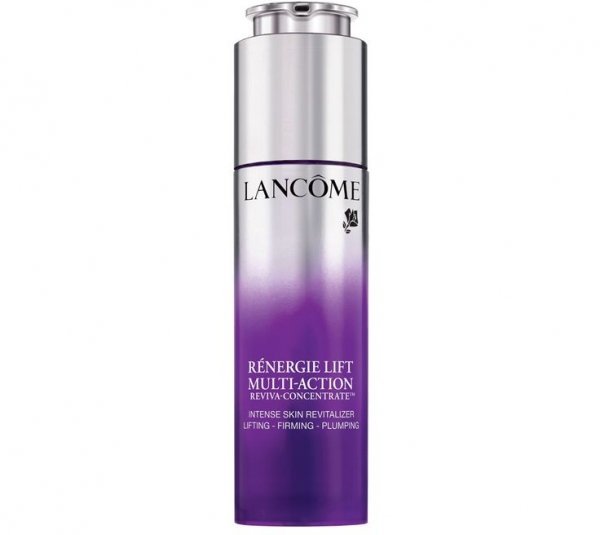 Lancôme sets the bar high for face serums and treatments, and a sterling example is the Renergie Lift Multi-Action Reviva-Concentrate. If you're seeking tighter, firmer and more lifted skin, most women agree this serum gives visible results after as little as 2 weeks. Despite a substantial price tag, this is a best seller because it works. Apply morning and night before your moisturizer.
---
2

Lancôme Renergie Lift Multi-Action Lifting & Firming Cream for Dry Skin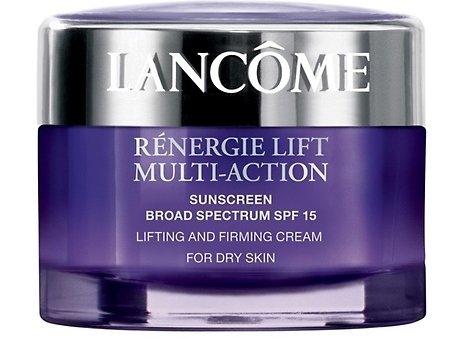 The Lifting & Firming Cream goes on directly after the Reviva-Concentrate serum. Lancôme also makes this cream for all skin types. If you find you like the Renergie Multi-Lift line, there are multiple products you can try, including night cream and eye cream.
---
3

Clarins Multi-Active Night Youth Recovery Comfort Cream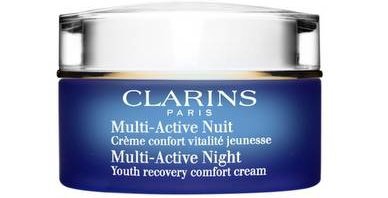 I've been using Clarins Multi-Active products on and off through the years. The off times are due to the high price tag, but when I get the chance, I love using these plant-based products. You'll apply Clarins products differently than other skincare products you've used. First, warm the product in your hands, then gently touch your face and neck with both hands, and finally gently press down with both hands on your cheeks, forehead and neck.
---
4

Estee Lauder Idealist Pore Minimizing Skin Refinisher Serum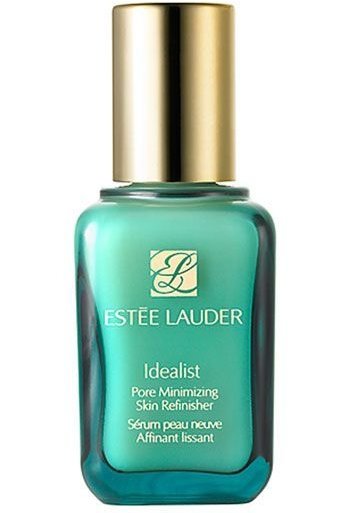 I have a friend who swears by this serum. Aside from minimizing large pores, she says that this is a beautiful base for her foundation. If you find that this can replace a face primer, as well as reduce pore size, the price is justified. Any product that can do more than one wonderful thing is a keeper!
---
5

Kiehl's Creamy Eye Treatment with Avocado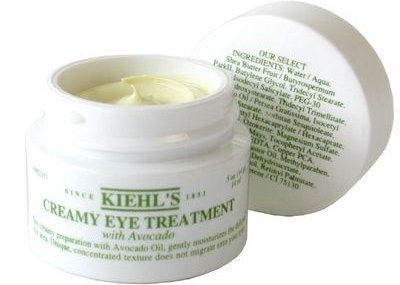 This quickly absorbing eye cream leaves no greasy residue. Put a dab on the tips of your ring fingers, press them together, and pat onto your eye area, morning and night. For a well-hydrated moisturized eye area, Kiehl's Creamy Eye Treatment with avocado is a great choice and not all that expensive. Your eye area will feel like buttah!
---
6

Philosophy the Present Invisible Skin Perfector & Oil-Free Makeup Primer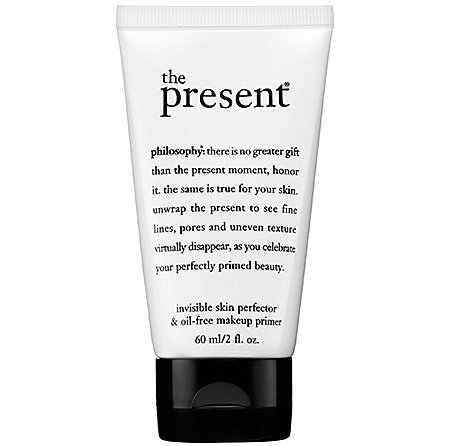 Only use this under your foundation if you want a flawless looking complexion. That's the nicest compliment I can give to a skincare product. If you like the airbrushed look, if you want your pores to look teeny-tiny, if you think your makeup should look the same hours later as it did when first applied, then Philosophy The Present is the present you should get yourself.
---
7

Lancôme Exfoliance Confort Comforting Exfoliating Cream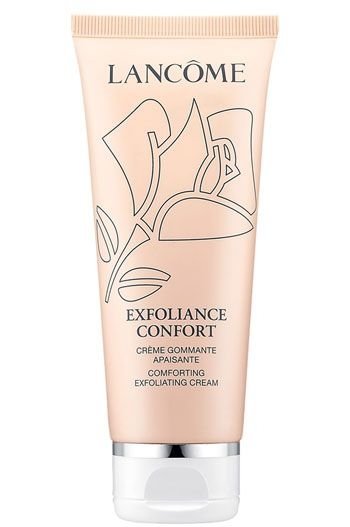 This is a premier exfoliator for dry skin. With honey, almond and yeast extracts, your face will feel amazing. I've been in Macy's when they've offered on the spot mini facials, and I can honestly say that after a couple of minutes with this comforting exfoliating cream, your skin will feel better than it does after all of the products they use for a facial!
Some of the products listed here aren't terribly pricey, but still quite a bit more than you'd pay for a drugstore brand. Has anything here caught your interest to the point you might want to indulge yourself when an opportunity arises? Like a big fat bonus check!
More
Comments
Popular
Recent