When you're dealing with an acne breakout, it might seem logical to reach for an expensive acne cream, but I'm here to tell you that there are plenty of bargain acne treatments that work. Drugstore skin care brands are constantly improving, so there's no need to pay an arm and a leg for acne cream when you can easily just go to your local drugstore and pick up some perfectly effective and affordable bargain acne treatments. Keep reading to see which brands made the cut.
---
1

Phisoderm anti-Blemish Gel Cleanser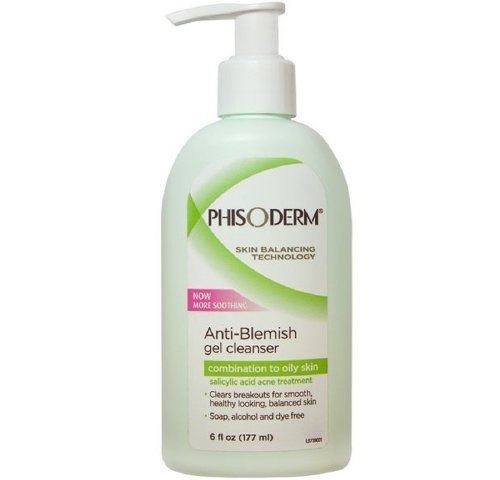 Keeping your skin clean and clear sometimes requires a multi-prong approach. Instead of just using a spot treatment when a pimple pops up, it might be a better idea to use an anti-acne facial cleanser as well. Phisoderm is one of the bargain acne treatments that gets high marks for effectively getting rid of acne while minimizing the appearance of enlarged pores. You can also find it for sensitive skin. Available at Drugstore.com for $3.99.
2

Neutrogena Complete Acne Therapy System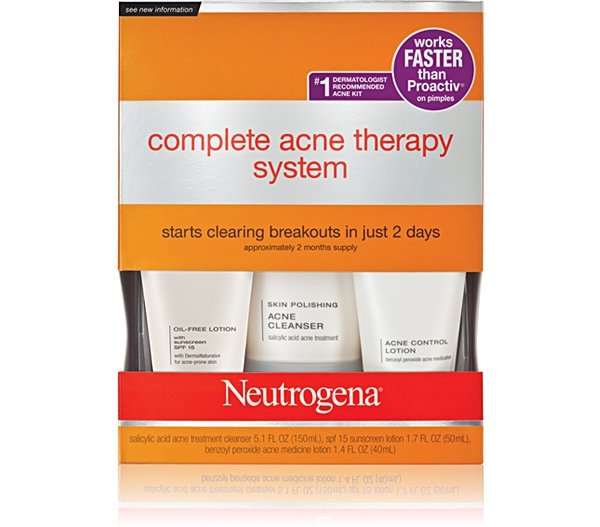 Neutrogena's Complete Acne Therapy System is on the pricier side considering it's a bargain beauty brand, but you get an anti-acne cleanser, oil-free moisturizer with SPF 15 and an acne control lotion in the set. Users raved about this acne treatment system for its ability to create a smoother, softer and clearer complexion. According to Neutrogena, this system is supposed to significantly reduce the signs of acne in just 4 days. Available at Target for $19.99.
---
3

Clean & Clear Advantage Acne Spot Treatment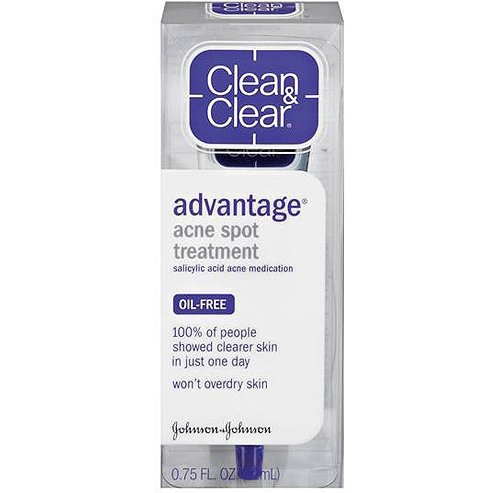 If you're one of the lucky ones who only gets a pimple on occasion, an anti-acne spot treatment can help dry out pimples without affecting the rest of your face. With salicylic acid as the active ingredient, you can expect to see a noticeable decrease in redness and pimple size in as little as one day! Available at Walmart for $5.64.
---
4

E.l.f. Zit Zapper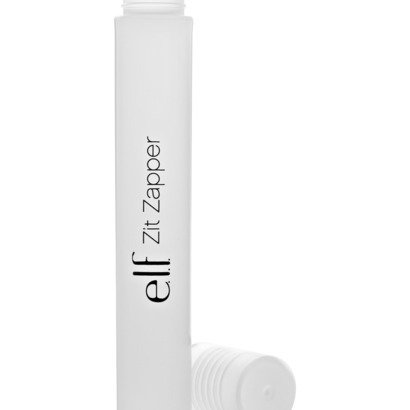 If you're looking for bargain beauty products, it doesn't get cheaper than e.l.f.! Although this acne treatment is only $1.02, you get an anti-acne rollerball treatment that really works. This product is highly rated for helping clear up and heal skin, having the same ingredients as higher priced brands and coming in a super convenient, compact package. Available at Target for $1.02.
---
5

Neutrogena Oil-Free Acne Stress Control Night Cleaning Pads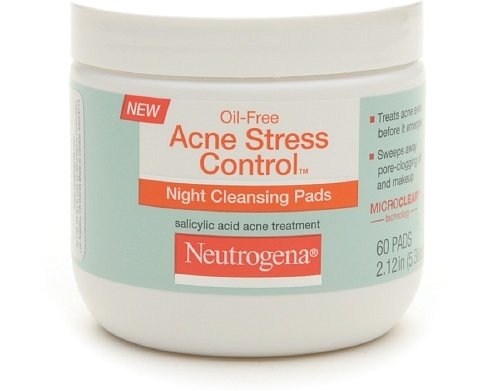 If you prefer using a medicated pad to a cleanser or cream, Neutrogena's Oil-Free Acne Stress Control Night Cleaning Pads can get the job done. These pads clean up excess oil, leftover makeup and dirt and claims to treat acne that hasn't even emerged yet. Use this nightly after you cleanse your face and wake up to clearer skin. This is also a good option if you're allergic to Benzoyl peroxide. Available at Ulta for $7.99.
---
6

Freeman Beauty Feeling Beautiful Mint & Lemon Facial Clay Mask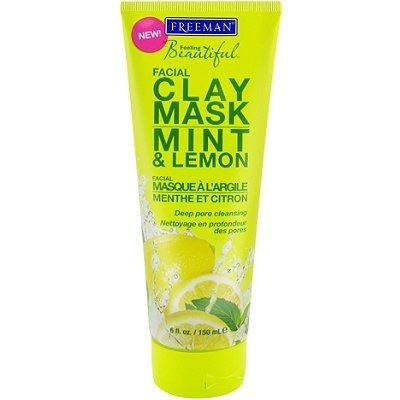 While this clay mask isn't an acne treatment intrinsically, it can certainly help with inflammation, minimizing oil and decreasing the appearance of enlarged pores, which can contribute to whiteheads and blackheads. You can use this mask up to two times a week to refresh, deep clean and reduce excess oil on your face and neck. Available at Ulta for $3.99.
---
7

Burt's Bees Herbal Blemish Stick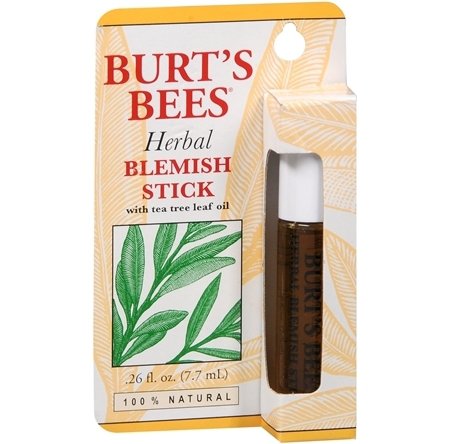 For the ladies who prefer a more natural approach to their anti-acne regimen, try Burt's Bees Herbal Blemish Stick. This product contains tea tree leaf oil and willowbark, which is a natural source of salicylic acid. It also includes parsley, calendula oil and essential oils that reduce inflammation, balance oil and encourage cell renewal. Available at Walgreens for $8.79.
---
8

St. Ives Naturally Clear Green Tea Cleanser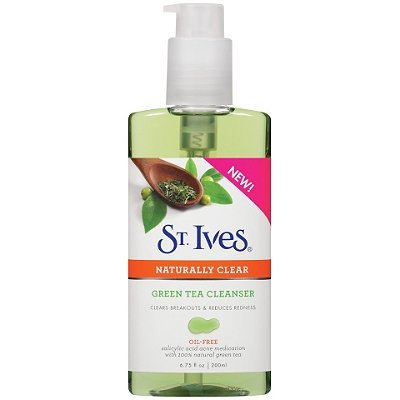 When your skin is in need of some deep cleaning, this cleanser can gently remove excess oil, dirt and makeup without irritating skin. Made with green tea, olive oil and olive leaf extract, this refreshing cleanser will help get rid of redness, minimize breakouts and balance your skin. Available at Ulta for $5.99.
---
9

Noxzema Triple Clean anti-Blemish Pads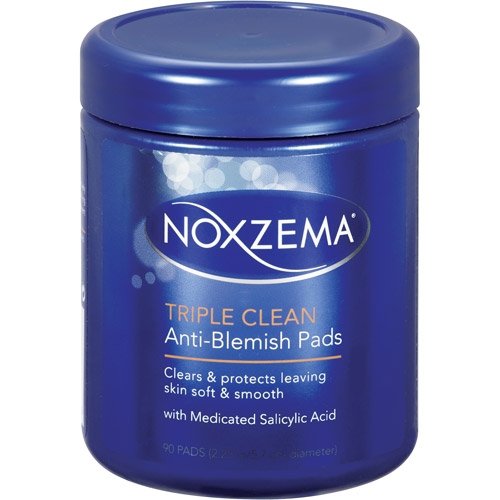 Get rid of blemishes while preventing future breakouts with Noxzema's Triple Clean Anti-Blemish Pads. Use these pads daily to remove impurities, oil and deep clean pores so your skin is tingly clean and clear. Because this product helps dry out pimples, it can be drying so make sure you start slow when you first start using these pads. Available at Walmart for $3.97.
If you have acne, there are lots of solutions. It might take some trial and error before you find the right product for your skin, but don't give up hope! Everyone's skin is different and you just have to find the right formula for your particular skin type. Do you have a favorite acne treatment?
---
Comments
Popular
Related
Recent