Let's face it, it's hot outside and using some cooling beauty products would feel really nice! Regular old beauty products just don't cut it when you're hot and tired. And if you can't be at the beach or pool, you might as well keep as cool as possible and feel like you're somewhere you want to be. So if you need a quick midday pick-me-up from school, work or home, definitely look into some of these cooling beauty products so you can give yourself a quick mental escape!
---
1

Sephora Collection Cooling Mint Blotting Papers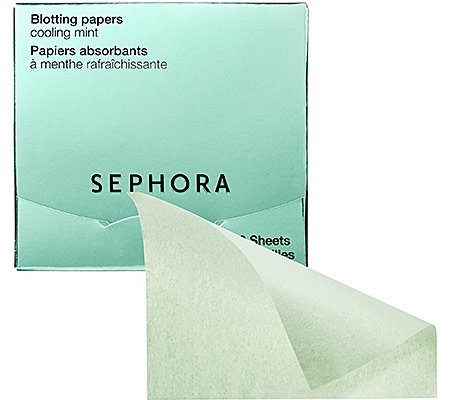 Sephora knows that blotting papers are an absolute essential in the summertime and they did us a favor by including a cooling mint sensation in the blotting sheets. Now you can get rid of excess oil while enjoying a subtle cooling effect on your skin. If you frequently use blotting papers, this is one of the cooling beauty products you won't want to be without this summer! Available at Sephora for $10.
---
2

Neutrogena Fresh Cooling Sunscreen Body Mist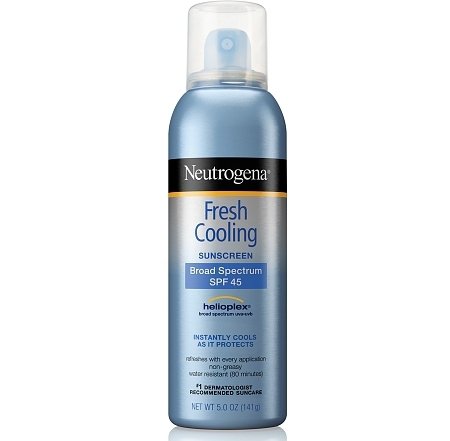 Here's another skincare must-have you'll want to keep around. Neutrogena's Fresh Cooling Sunscreen Body Mist feels so cool and refreshing going on that you'll actually look forward to applying sunscreen! Just spray it on wherever you need protection, then rub it in your skin and go. Staying protected from the sun and staying cool has never been easier. Available at Walgreens for $10.99.
---
3

Urban Decay Chill Makeup Setting Spray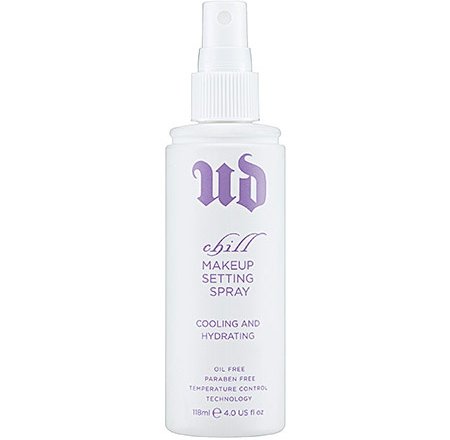 One of my pet peeves is having to apply makeup right after getting out of a shower. It's hot, you start sweating and you feel like all of your makeup is going to melt right off. Luckily Urban Decay makes an amazing makeup setting spray that feels cool going on and helps makeup stay put no matter how hot it gets. This lightweight spray will become a staple in your summer beauty routine! Available at Sephora for $30.
---
4

Murad Overnight Soothing Gel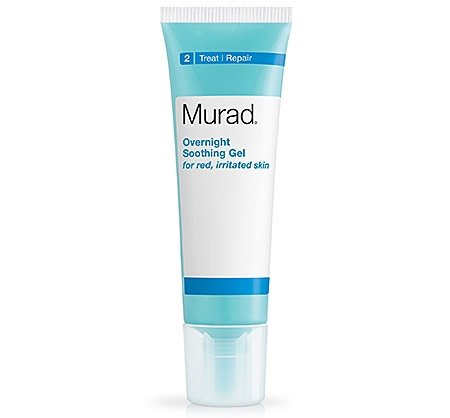 If you've had the unfortunate experience of getting sunburned or irritation from sensitive skin or an acne breakout, Murad is here to help. Their Overnight Soothing Gel helps soothe red, irritated skin so you can wake up to calm and cool skin. Anti-inflammatory ingredients help skin feel refreshed while diminishing redness and natural cooling ingredients help skin feel chilled out. Available at Sephora for $30.
---
5

OGX Soothing Peppermint Body Lotion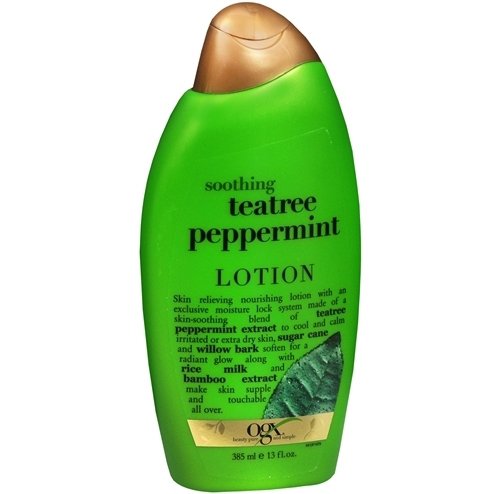 The next cooling beauty product is a calming, minty body lotion that'll soften and smooth your body. With tea tree oil, peppermint and an exclusive Moisture Lock System, this lotion will surely rise to the top of your summer beauty necessities. If you want to take the cooling experience a step further, use OGX's cooling body wash beforehand and follow up with the body lotion to feel cool as a cucumber. Available at Drugstore.com for $7.99.
---
6

Hampton Sun Continuous Mist Hydrating Aloe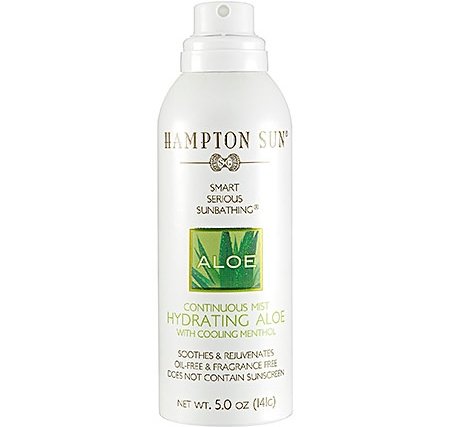 Hampton Sun's Continuous Mist Hydrating Aloe is the perfect ending to a day spent out in the sun. This hydrating mist soothes, heals and refreshes your skin so sunburned or dry skin feels moisturized and pampered. It's lightweight, oil-free and easy-to-use anywhere. Available in two sizes at Sephora for $10 and $28.
---
7

Peter Thomas Roth Cucumber Gel Mask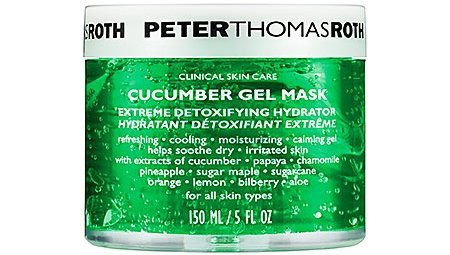 Use this cooling gel mask after a facial, peel, wax or sun exposure to hydrate, moisturize and calm your skin. This is the perfect treatment to combat dryness from a dry climate or just to give your skin an extra boost in moisture and de-puff your skin. Available at Sephora for $45.
---
8

Ban Total Refresh Restore Cooling Body Cloths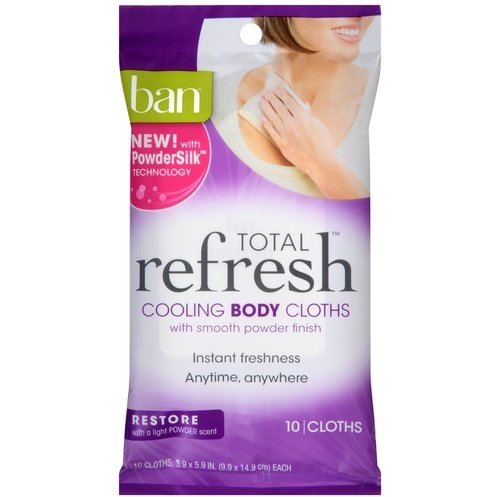 To me, there's nothing worse than having to go about your day feeling hot and sweaty. If you can't take a shower, do the next best thing and use Ban's Total Refresh Restore Cooling Body Cloths to cool down and refresh your skin. These body cloths are excellent to keep in your bag for after the gym or anytime you want to freshen up. Available at Walmart for $2.97.
---
9

Burt's Bees Peppermint Foot Lotion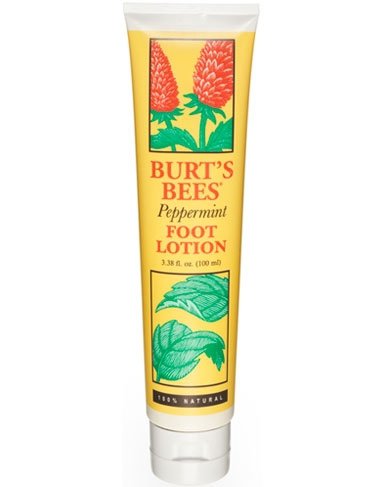 Let's not neglect our feet in this unbearable heat. Since we're baring our feet in sandals and heels, don't forget to regularly exfoliate and moisturize them on a regular basis. Burt's Bees Peppermint Foot Lotion is highly rated for providing softening, comforting and cooling effects after a long day on your feet. Use this to revive tired feet or just to cool them down. Available at Walmart for $8.97.
I hope you give some of the cooling beauty products a try and stay cool and calm this summer! Do you have any products that you rely on to cool you down?
More
---
Comments
Popular
Recent