With hot and dry weather around the corner, it's time to load up on face lotions under $10! I love these products because if I'm traveling and lose one, I won't be upset! Plus, they work incredibly well! Here are some of my favorite face lotions under $10:
---
1

POND'S Clarant B3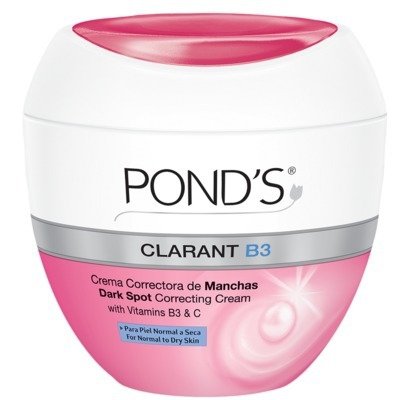 target.com
POND's is a wonderful drugstore brand, and this is one of my favorite face lotions under $10. I have combination skin, but during the summer, it get really dry. It is so hard to find a good product that can moisturize without the sting. This product does the job, and it can be found at almost all drugstores!
---
2

Aveeno Active Naturals Skin Relief Moisture Repair Cream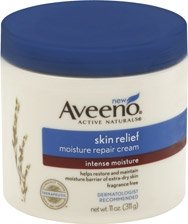 cvs.com
I always keep a little tub or tube of lotion on my bedside table. That way, I won't ever forget to moisturize before going to bed! I like that this lotion is fragrance free, so I won't wake up smelling like lavender. I have recommended this lotion to some friends, and it works great for them!
3

Olay Age Defying Daily Renewal Cream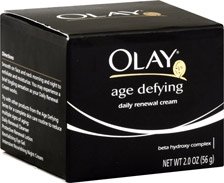 cvs.com
I get weird looks when I bring up this product, but it's never too early to start taking care of your skin! I use eye cream and anti-aging creams because they work well with my skin, and because I'm super paranoid about premature wrinkles. I use this cream before bedtime, so the product sinks in really well.
---
4

Nivea Smooth Sensation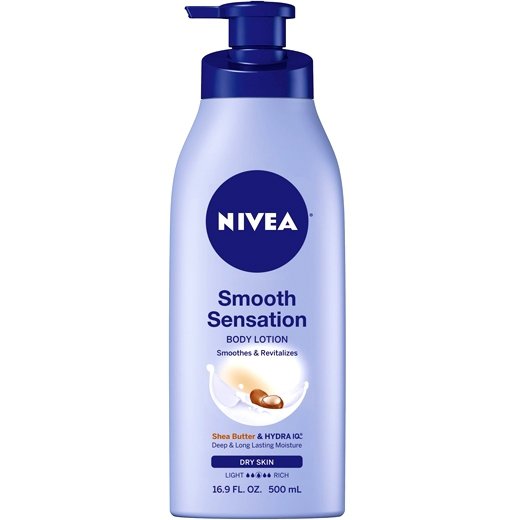 totalbeauty.com
I love this light and creamy moisturizer. It immediately kicks in, and I remember an hour after applying it, my skin felt so much better! It has a light scent to it. This is one of my beauty staples and it works so well!
---
5

FRESH Seaberry Restorative Body Cream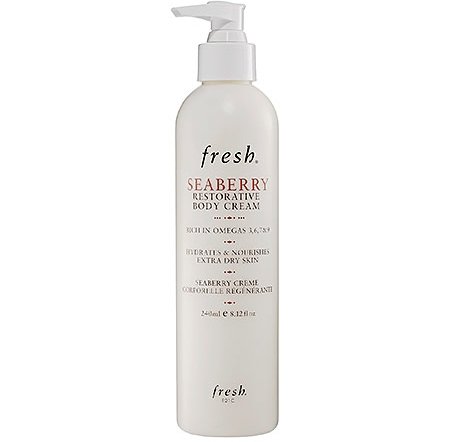 sephora.com
FRESH is one of my favorite brands from Sephora. When I found out that one of my favorite lotions was $10, I picked up a few. The product that is $10 is 2.4 oz, but I have learned that a little actually goes a long way! I love this lotion because it is ultra-hydrating but it doesn't feel oily on my skin.
---
6

KORRES Body Butters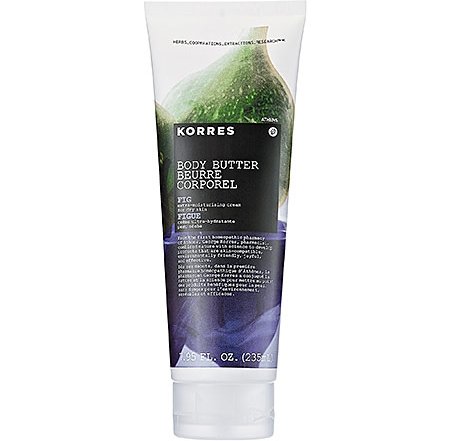 sephora.com
Get 'em while you can, ladies! KORRES's famous body butters are on sale for $10! I'm sure you have all heard of their amazing lip butters! Turns out that their body butters are equally as amazing! They are enriched with shea butter and smell divine! Because body butters have a thicker consistency, I only apply little amounts to dryer areas.
---
7

BLISS Lemon + Sage Body Butter Maximum Moisture Cream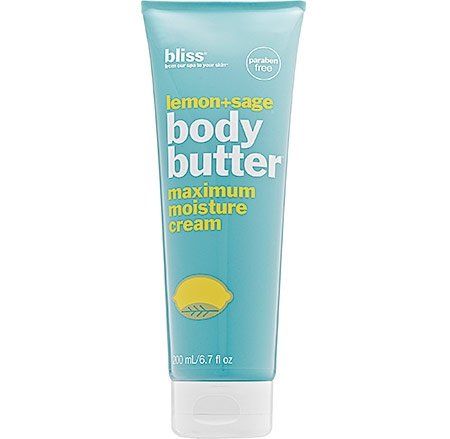 sephora.com
This is one of BLISS's best selling creams. I love the fresh scent and it is my go-to lotion after a nice relaxing shower. I discovered this cream at a BLISS spa and I just fell in love with it! At $8, why not give this classic a try?!
Don't forget to moisturize, ladies! These are some of my favorite lotions that work really well for me. Some of these are body lotions, but I learned that if I apply it sparingly to my face, it works great! Just make sure you test it out before you apply it to more sensitive parts! Have you ever tried any of these? What is your favorite lotion?
---
Comments
Popular
Related
Recent