If you're looking to get your hands on some luxurious hand creams this summer (pun intended), I've got you covered! No matter what the season, we always want our hands to be soft, smooth and silky. Since the weather is warmer and we want to show more skin, that's just more reason to indulge your hard working hands with some luxurious hand lotion! I've chosen nine amazing and luxurious hand creams that I think you're going to love and want to use every day!
---
1

Kiehl's Ultimate Strength Hand Salve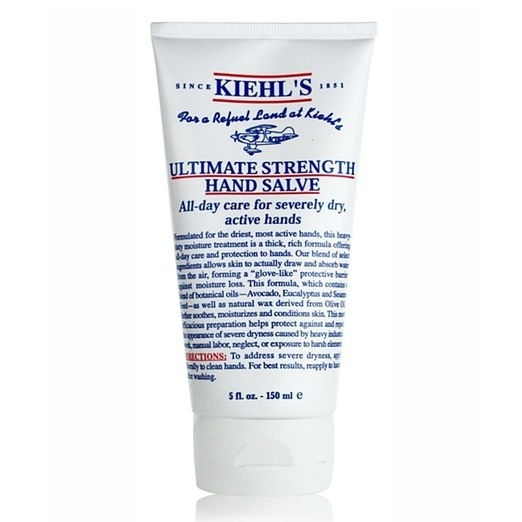 Kiehl's has long been known for their incredible skin care products like lotions and lip balms. If you live an active lifestyle and/or have dry hands, you're going to adore this hand cream! This hand lotion forms a barrier to protect against moisture loss and protects your skin from the harsh elements as well as heavy work or neglect. Find this at Kiehls.com for $15.
---
2

MALIN+GOETZ Neroli Hand and Body Lotion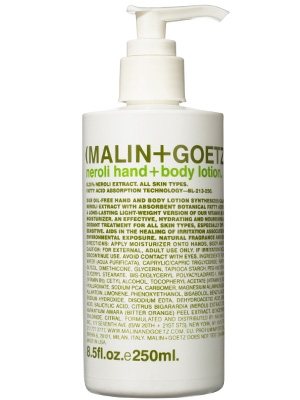 Malin+Goetz makes skin and hair care products made with natural ingredients. While all skin types can benefit from their products, they're especially beneficial for sensitive skinned beauties! This hand and body lotion made with Neroli extract and botanical fatty acids is oil-free, heals irritated skin and provides antioxidant benefits. If your hands are dry, irritated or just need some care, try this out! Find it at Barneys.com for $34.
3

L'Occitane Rose Petals Hand Cream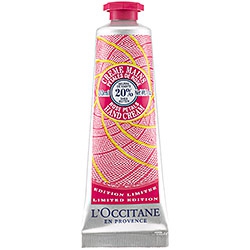 L'Occitane is another luxury skin care brand that specializes in natural bath, body and fragrance products. Many people swear by their creamy and nourishing original shea butter hand creams. Their newest offering features shea butter enriched with what they call "sugar-coated rose petals." How awesome does that sound?! Tuck this tube in your bag so you can treat your senses anytime you desire! Find it at Sephora for $12.
---
4

KOH GEN do Hand & Nail Treatment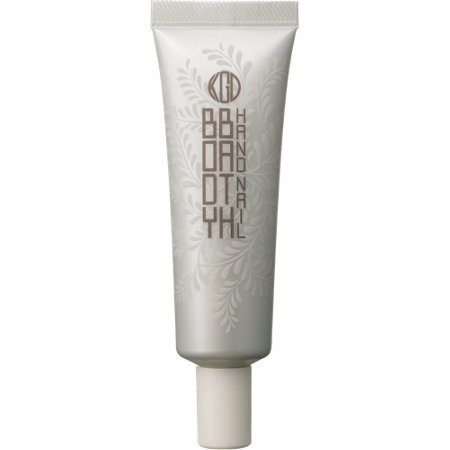 Taking good care of your hands is well worth the effort. The tops of our hands has thinner skin so it often ends up showing the signs of aging first. Fight back with Koh Gen Do's hand and nail treatment! This hand lotion softens, moisturizes and repairs dry skin and cuticles with natural ingredients like jojoba oil and shea butter. Keep this baby in your desk so you're always prepared for an after hours outing! Find it at Barney's for $28.
---
5

The Body Shop Shea Body Butter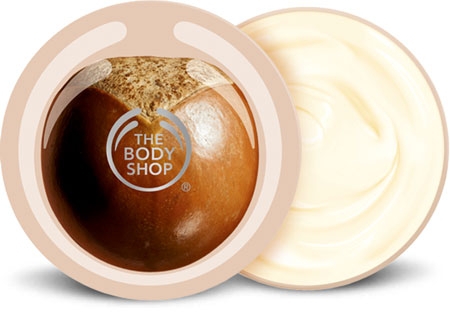 It might seem like I'm going crazy for shea butter hand lotions but boy, do they work! This is a body butter but it's just as great for your hands. I keep this lightly scented lotion by my bed to moisturize my hands and feet before I go to sleep and it works like a dream. If you like thicker lotions with a more natural scent, The Body Shop is the perfect place for you to get your skin care products! Find it at The Body Shop for $20.
---
6

Soap & Glory Hand Food Hand Cream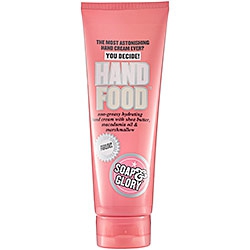 Anything that's supposed to feed my hands sounds like good stuff to me! Hand Food is a hand cream made with macadamia oil, shea butter and marshmallow to hydrate, soften and soothe parched, irritated hands. I think the most impressive quality about this hand lotion is that although it's super moisturizing, it never leaves behind a greasy film or feeling. Find it at Sephora for $12.
---
7

Aveda Hand Relief Hand Cream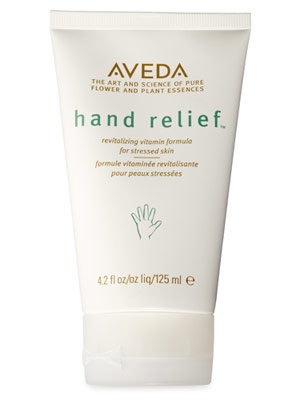 Is your skin stressed? Are you looking for a hand cream that increases moisture while decreasing the signs of aging? Aveda's Hand Relief cream can do all that and calm irritated skin! Using plant emollients, fruit acids, antioxidants and vitamins, your hands get a moisturizing treatment and they look, feel and smell amazing! Find it at Nordstrom for $21.
---
8

Caudalie Hand and Nail Cream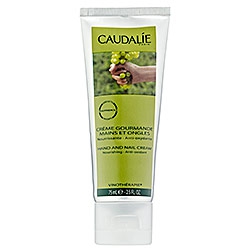 This is another excellent hand cream with anti-aging benefits and it helps strengthens nails! This is a rich, non-greasy lotion that helps soothe dry, irritated skin and helps nourish your nails for stronger and longer nails and cuticles. Use this silky hand cream anytime of the day when your hands need a little pick-me-up! So whether you're looking for something for your hands or cuticles, you can kill two beauty birds with one stone! Find it at Sephora for $15.
---
9

Aesop Resurrection Aromatique Hand Balm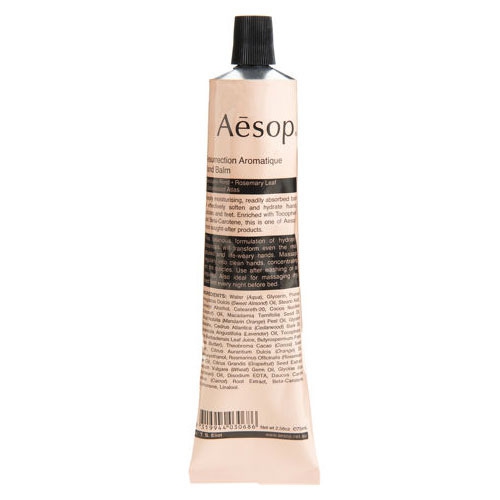 Aesop's hand balm really will resurrect dry, neglected hands to soft and smooth skin! If you don't fall in love with the nourishing and moisturizing qualities of this hand lotion, you're going to love the fragrance! It's a light lavender scent that's sure to uplift your senses! Use this to pamper your hands before bed or use throughout the day. Find it at Barney's for $25.
See anything you like? I love budget beauty buys as much as the next gal, but I really like to pamper my hands. Since we put them through a lot from frequent hand washing to doing chores, the skin on our hands can take a beating! Why not breathe new life into your hands with one of these luxury hand creams?! Have you tried any of these hand lotions before? What's your personal favorite?
More
---
Comments
Popular
Recent