Face masks are one of my favorite skin care products. They're easy-to-use, affordable and they feel so decadent. After I found out about the evils of parabens, I've been on the hunt for quality face masks that use natural ingredients. There's no better feeling than using pure, natural ingredients that soothe and nourish your skin. If you haven't tried any natural skin care products yet, there's no time like the present. Start your foray into natural skin care with these amazing natural face masks!
Table of contents:
1

AHAVA Purifying Mud Mask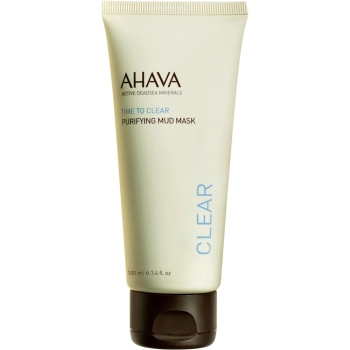 AHAVA's Purifying Mud Mask uses invigorating Dead Sea mud and Osmoter concentrate to detoxify your skin and leave it feeling soft, supple and radiant. Use this face and body mask twice a week to absorb excess oil, calm and moisturize skin for a spa treatment in a tube!
Price: $31.00 at ahavaus.com
2

Alba Hawaiian Facial Mask, Papaya Enzyme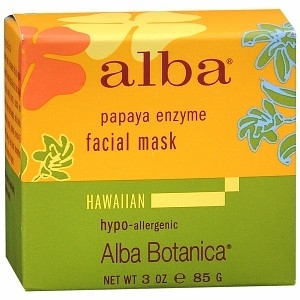 Treat your face to a taste of the tropics with Alba's Hawaiian Facial Mask. This vegetarian face mask made with green papaya enzymes gently removes dull skin and impurities. Safe and gentle enough for all skin types, this facial mask is destined to be one your favorites!
Price: $12.95 at drugstore.com
3

Dr. Hauschka Skin Care Moisturizing Mask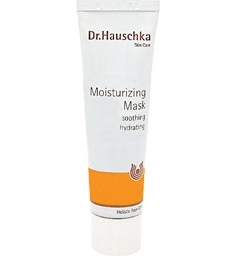 If your dry skin is calling out for help, this soothing and hydrating facial mask is just what the doctor ordered. Dr. Hauschka's moisturizing mask contains quince seed, shea butter and rose wax to deeply moisturize the skin and seal it in to help renew and refresh your face.
Price: $52.95 at store.drhauschka.com
4

Juice Beauty Green Apple Peel Sensitive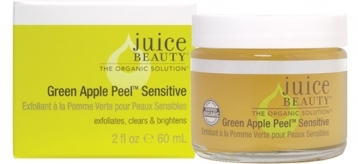 I'm a big fan of Juice Beauty skin care products because they use organic ingredients that are rich in antioxidants and vitamins. Their Green Apple Peel gently exfoliates skin to decrease fine lines and reduce hyperpigmentation. Add this product to your skin care routine to brighten your complexion, minimize fine lines and wrinkles, even out your skin tone and heal your skin.
Price: $39.00 at juicebeauty.com
5

Aesop Primrose Facial Cleansing Masque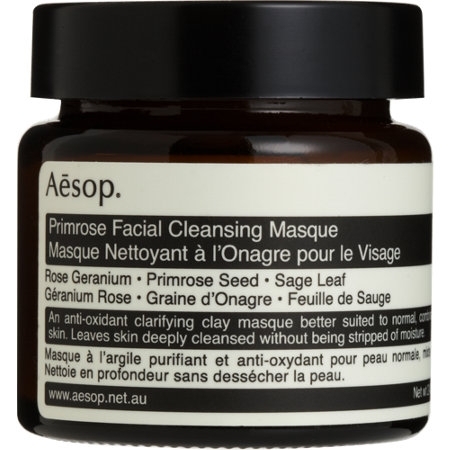 Aesop's cleansing masque does the job of three skin care products in one. Use this mask to deep clean clogged pores without stripping your skin of its natural oils, soften your skin with plant extracts and keep your complexion balanced. Perfect for normal or combination skin.
Price: $35.00 at barneys.com
6

WEI Golden Root Purifying Mud Mask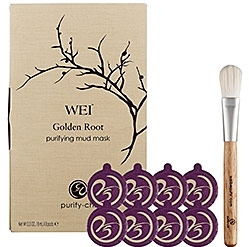 WEI created another phenomenal mud mask and the packaging is just genius! The Golden Root Purifying Mud Mask is a super soft mask formulated with herbs that work to minimize the appearance of pores, counteract cell damage, refine texture of skin and decrease breakouts. Best of all, it comes with a fancy brush to apply the mask and each mask comes individually wrapped so it's ideal for jetsetters!
Price: $42.00 at sephora.com
7

Korres Wild Rose + Vitamin C Advanced Brightening Sleeping Facial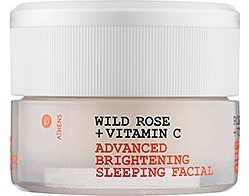 Too tired for a skin care sesh? Not to worry, Korres' Brightening Sleeping Facial does all the work for you as you sleep. Vitamin C and Korres Phos Compound work to help even out your skin tone and minimize the appearance of dark spots. Better yet, it's 95% natural and suitable for all skin types. This is definitely going on my beauty shopping list!
Price: $48.00 at sephora.com
8

REN Glycol Lactic Radiance Renewal Mask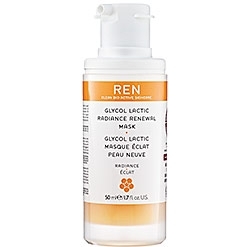 Clarify and beautify your skin with REN's Radiance Renewal Mask. Made with mature, acne-prone or congested skin in mind, this powerful mask gently exfoliates skin to leave skin healthy and radiant. You'll notice an improvement in skin tone, texture and overall firmness. Users have also found this mask works wonderfully to reduce the appearance of acne scars
Price: $55.00 at sephora.com
9

Arcona Tea Tree Mask, Purify AM/PM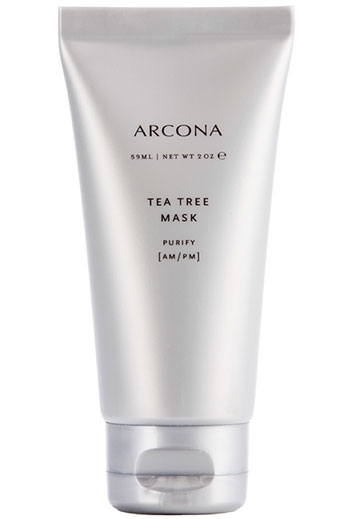 Refine your skin texture, exfoliate, reduce breakouts and decongest your pores with Arcona's Tea Tree Mask. Tea tree oil is known for having incredible healing properties and helps treat acne. Use this mask regularly to detoxify your skin and leave it feeling clean and comfortable. Suitable for all skin types.
Price: $34.00 at shop.nordstrom.com
10

Tata Harper Resurfacing Mask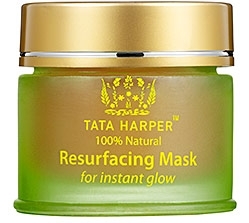 Give your face a gorgeous glow with Tata Harper's Resurfacing Mask. This 100% natural and non-toxic mask reduces inflammation as well as the appearance of pores, refines skin texture and increases the elasticity in facial skin. Refresh the look and feel of your skin with antioxidants and hydrating beet extract.
Price: $55.00 at sephora.com
11

Manuka Doctor Apinourish Rejuvenating Face Mask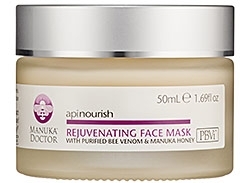 Give your face the royal treatment with Manuka Doctor's Rejuvenating Face Mask. Using the power of purified bee venom, manuka honey and royal jelly, this face mask refreshes and restores skin to leave it feeling soft, hydrated, firm and younger looking. Bee venom is known for increasing blood circulation and gently plumping out skin. See what all the buzz is about and try it for yourself!
Price: $85.00 at sephora.com
12

Tarte Amazonian Clay Double Detox Facial System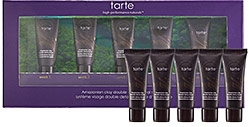 Now this facial mask requires more of a commitment than the others, but it's well worth it! This five-week at home treatment detoxifies, exfoliates and refines skin. Formulated with Amazonian clay, avocado extract, jojoba beads and a host of vitamins, this mask will leave your skin feeling clean, clear and renewed. Five weeks for softer, smoother skin is a commitment I'm willing to make!
Price: $38.00 at sephora.com
13

Boscia Green Tea Oil-Control Mask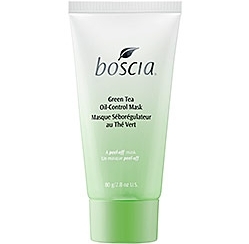 If you have oily skin like me, you know the importance of finding a good face mask to help control excess oil and deep clean pores. Boscia's green tea mask helps reduce oil and shine, reduce the appearance of pores and leave skin brighter and clearer. With continued use the mask is said to help reduce acne and oil production without stripping the skin of its natural moisture.
Price: $34.00 at sephora.com
Natural skin care masks utilize the best natural ingredients to address skin care concerns the gentle way. I love that you can decongest, exfoliate, tone and moisturize your skin without the worry of exposing your facial skin to harmful ingredients. Have you tried any of these natural face masks before? Which one do you have your eye on?
Please rate this article