With fall under way, and dry winter air looming, it's time to start looking at lush skin care products with cocoa butter to keep your skin hydrated and happy, no matter what's going on with the weather. I've spent hours scouring my favorite shops, drugstores, and websites, looking for the most luxuriously lush skin care products with cocoa butter, and I'm more than happy to share my new-found knowledge. Let's go!
---
1

Lubriderm Daily Moisture Lotion with Shea + Cocoa Butter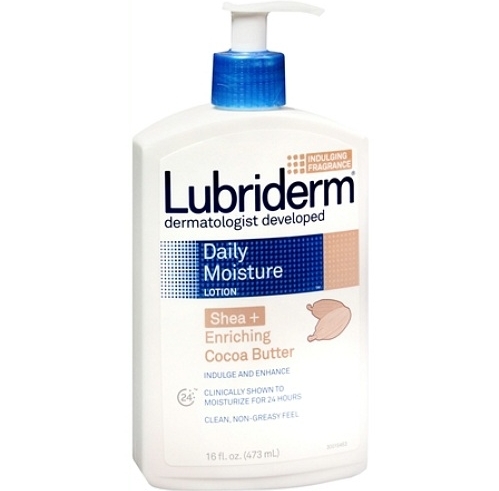 Let's begin our little tour at the local drugstore, where you'll find this deliciously-scented body lotion on offer at a very reasonable price. Of all the lush skin care products with cocoa butter, this one's perhaps the easiest luxury to justify: massage into your skin after your shower and your skin will be soft and smooth for the entire day. Seriously! This luxe lotion lasts 24 hours, saving you both time and money. Brilliant!
---
2

Aveeno Positively Nourishing Ultra-Hydrating Whipped Soufflé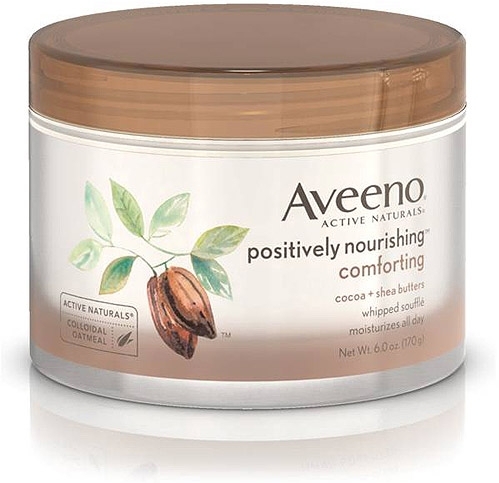 Aveeno believes the secret to healthy, radiant skin is colloidal oatmeal, and after using this light-as-air lotion for a week, I have to say, I'm sold. I wish the lotion came in a different container, but that's a minor complaint when you consider just how silky and nourishing this lotion is. Bye bye, dry winter skin!
---
3

The Body Shop COCOA BUTTER BODY BUTTER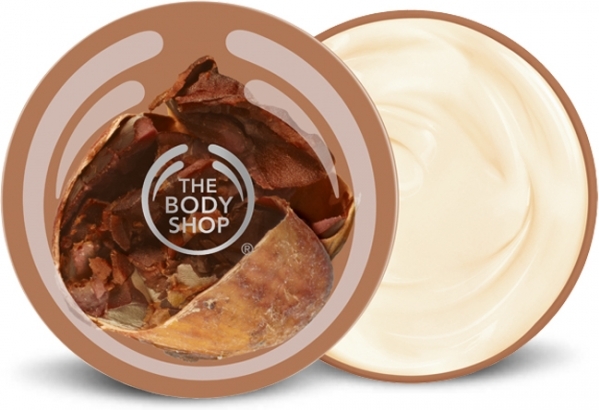 If you have a little extra in your budget, treat yourself to this ultra-nourishing body butter, featuring Community Fair Trade cocoa butter. It's got a lighter scent than most body butters, and it even comes in a handy mini-size, perfect for stashing in your gym bag or desk at work for a quick touch-up after your workout of to get rid of the mid-day slump. Honestly, the scent of this body butter is enough to warm you up on even the chilliest day.
---
4

Philosophy Kiss Me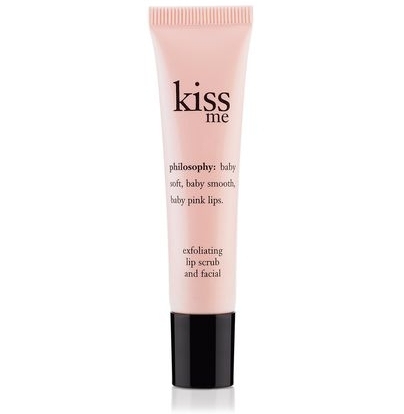 Who doesn't want soft, kissable lips? This sweet little scrub gently exfoliates and then hydrates and protects your pucker. Like all of the other goodies on this list, it contains cocoa butter, so your lips will stay soft kiss after kiss. Don't believe me? Try it yourself, and see how long it takes your sweetie to compliment your kisses.
---
5

Soap & Glory Daily Smooth Body Butter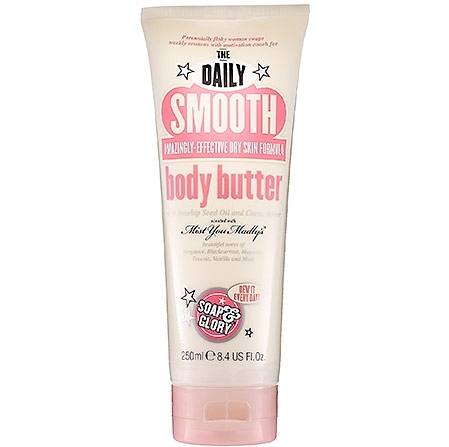 If you're hooked on Soap & Glory's Mist You Madly scent, then this is the body butter for you. First, it's scented with Mist you Madly's gorgeous bergamot, blackcurrant, magnolia, freesia, vanilla, and musk. But what's more, it also contains a dollop of rich cocoa butter, for hydration to go along with the heavenly scent.
---
6

Lush Dream Cream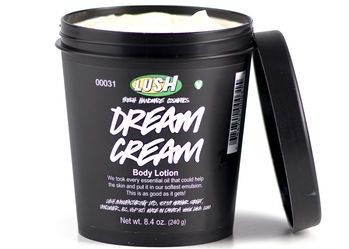 If you've never tried Lush products, girl, are you missing out! They're exactly what the name implies – Lush – and then some. While my fave product in their line up is their bath bombs, their Dream Cream is marvelous, too, providing hours of hydration bliss for even your driest skin zones, like your knees and elbows. I love it!
---
7

The Body Shop Beautifying Cocoa Butter Oil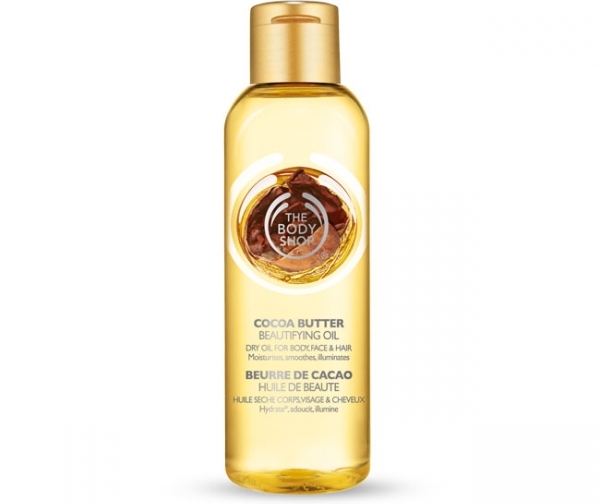 I make it a rule not to play favorites with my lists, but I couldn't resist including another Body Shop cocoa butter product, because I am absolutely addicted to this oil. I use it on my face, skin, and hair, for glowing skin and smooth hair, top to toe! This little bottle lasts for months, so don't be put off by the price tag – it's worth every penny… especially when it goes on sale!
See what I mean? There's a cocoa butter smooth-skin solution waiting for you no matter what your budget, and all of them are incredibly lush. What more could a girl ask for? I love the Body Shop oil, and wow, that Lubriderm is pretty amazing, too… but which of these goodies do you like best? Or is there something I've left off my list?
More
---
Comments
Popular
Recent