If you've been on the hunt for the best hand lotion for extremely dry skin, you're in for a treat! I've found some of the best hand lotions around that are perfect for soothing irritated and chapped skin. Having dry, inflamed hands can be downright uncomfortable so take action and try out one of these best hand lotions for extremely dry skin.
---
1

ShiKai Borage Dry Skin Therapy Hand Cream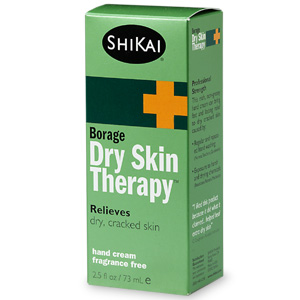 SkiKai's hand cream got my vote for one of the very best hand lotions for extremely dry skin because of its special formulation of borage oil, vitamin C and L-ergothioneine. This cream purports to heal and relieve cracked skin and delivers long-term moisture. If you're looking for an all-natural lotion to alleviate extremely dry skin symptoms and improve the texture of your skin, give this a try!
---
2

Glysomed Hand Cream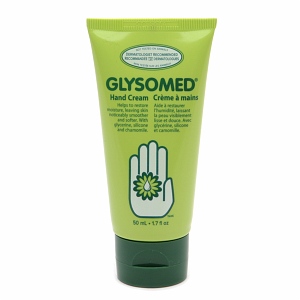 If you're looking for a hand lotion for dry skin that's good for everyday use, Glysomed could be a great match! Their hand cream contains a blend of glycerin, chamomile and silicone that absorbs fast, deeply moisturizes skin and withstands the test of time. Dry skin sufferers love the subtle fragrance and that this lotion lasts through hand washings!
3

Bliss High Intensity Hand Cream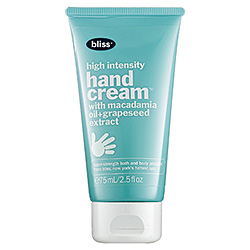 Bliss is well known for their nifty spa products so you might not expect the good-humored company to have a seriously effective hand lotion for dry skin, but they do! Bliss' High Intensity hand cream has won over many with their grapeseed and macadamia nut oil enriched cream. It pledges to provide non-greasy hydration that's tough enough to penetrate the driest skin and soothe cuticles too!
---
4

California Baby Super Sensitive Everyday Lotion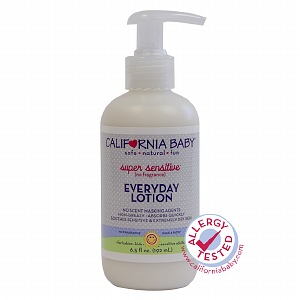 For ladies with very sensitive skin with extremely dry skin, California Baby might have the answer to your parched skin prayers! Their allergy-tested yet luxurious cream will soothe and satiate dry and sensitive skin. One of the great things about this all-natural lotion is that although it comes in a pump, it locks closed so you can take it with for moisturizing on the go!
---
5

Herbacin Cosmetics Kamille Paraben-Free Hand Cream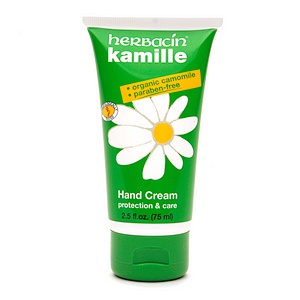 German-made Herbacin hand cream boasts a long-lasting moisturizing cream formulated without parabens, mineral oils and animal ingredients. Use this lotion to hydrate parched skin, protect your skin from further damage and to renew skin. Users love this non-greasy cream that absorbs quickly and is even effective against eczema!
---
6

Yu-Be Moisturizing Skin Cream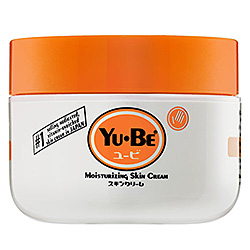 Japanese brand Yu-Be's skin cream is ideal to quench dry skin all over your body! Formulated with vitamins, glycerin and camphor to reduce irritation and pain, this cream will relieve your dry skin woes and leave your hands feeling soft and smooth. You can also depend on this cream to decrease calluses, soften cracked heels, and even relieve chapped lips!
---
7

Yes to Carrots Intense Repair Hand Cream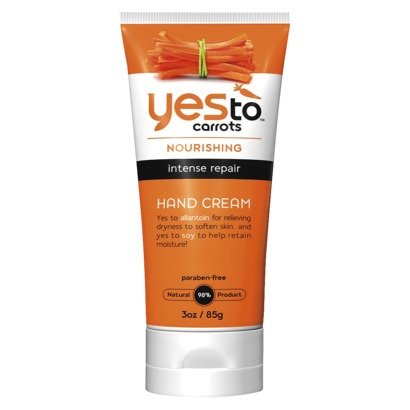 I love Yes To's skin care products but namely their hand lotion that promises to lock in moisture, condition and protect your skin all day! Ingredients allantoin, beta carotene, primrose oil and soybeans deliver intense moisture to dehydrated skin. Use this effective yet non-greasy hand that'll absorb quickly into your skin so you're ready for anything!
---
8

Neutrogena Norwegian Formula Fragrance-Free Hand Cream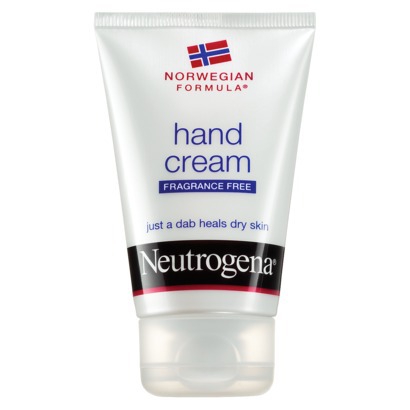 Neutrogena's Norwegian Formula cream is a classic skin saver. I've seen this in so many handbags and now I know why. This unscented hand lotion delivers long lasting, deep moisture to dried out skin while absorbing quickly into the skin. Use this thick hand cream at night to wake up to supple skin or tote it in your bag to relieve dry hands while you're out.
---
9

Eucerin Intensive Repair Extra-Enriched Hand Creme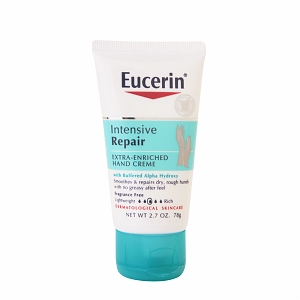 Eucerin has been trusted by many to moisturize dry hands quickly and effectively for gals on the go. The intense hand cream goes on easy and repairs rough hands minus the greasy feel we all hate. This enriched formula is perfect for everyday use and is great for treating dry, sensitive skin and dry skin from eczema.
---
10

Aquaphor Healing Ointment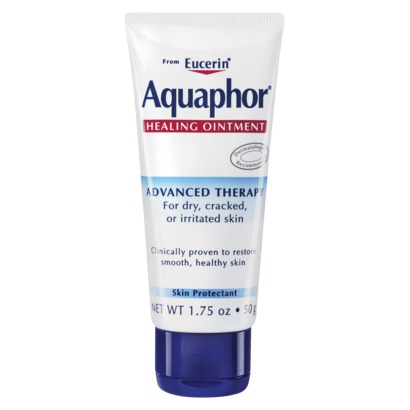 Once you try Aquaphor's multipurpose Healing Ointment, you're going to want to keep one wherever you go! Use this ointment to soothe chapped lips and hands, calm cuts and burns and even to treat irritated skin from laser treatments and radiation therapy. This versatile ointment will be your go-to treatment for your skin!
If you have extremely dry skin it can be hard to find effective products that really work without further irritating your skin. Good thing there are lots of great products out there you can experiment with! Don't get discouraged if you don't find your perfect hand cream on the first try, everyone's skin is unique so keep looking and you'll find your perfect match! What's your favorite dry skin cream?
---
Comments
Popular
Related
Recent