Winter's coming, and that means dry, flaky, itchy, irritated skin… but it's not hopeless. There are a range of the best body scrubs for dry skin, each of them designed to give you glowing skin even in the harshest, driest winter weather. What are these miracle scrubs, and where can you find them? I've put together a list of my own favorites to share with you. Here are the 9 best body scrubs for dry skin. Run a warm bath and let's go!
---
1

Philosophy Microdelivery Exfoliating Body Wash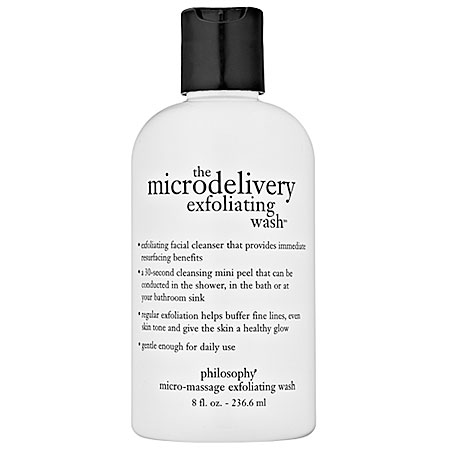 I use the Microdelivery line on my face in the winter, so I just had to try this body scrub for dry skin, designed for use on your whole body, not just your face. It's gentle enough for sensitive skin. That also means that if you're looking for a tough exfoliator, this one might be too gentle. Keep reading!
---
2

Philosophy Candy Cane Salt Body Scrub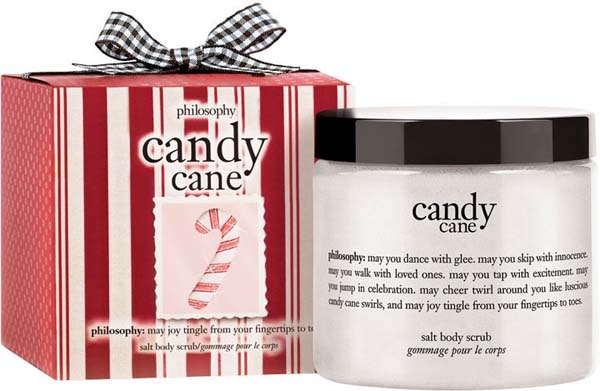 This is my all-time favorite of the best body scrubs for dry skin. It's so refreshing! Apply to dry skin and watch as the sea salt in the scrub gently sloughs away dry, flaky skin to reveal the soft skin you knew was there all along, even on your knees and elbows. Stock up around the holidays, though… this scrub is hard to find after Christmas!
---
3

True Blue Spa 60-Second Manicure Hand Scrub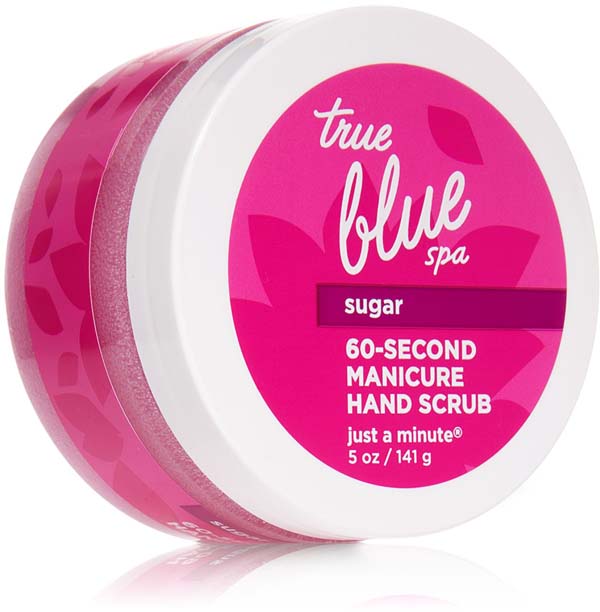 Your poor hands! They work so hard, all day, all year round, and in winter, they pay the price with dry, itchy skin and rough cuticles. Luckily, this best body scrub for dry skin is made just for your hands. It smells divine (citrusy-sweet!) and it works even better. I use it twice a week, then follow with the matching hand lotion.
---
4

C.O. Bigelow Clementine Body Scrub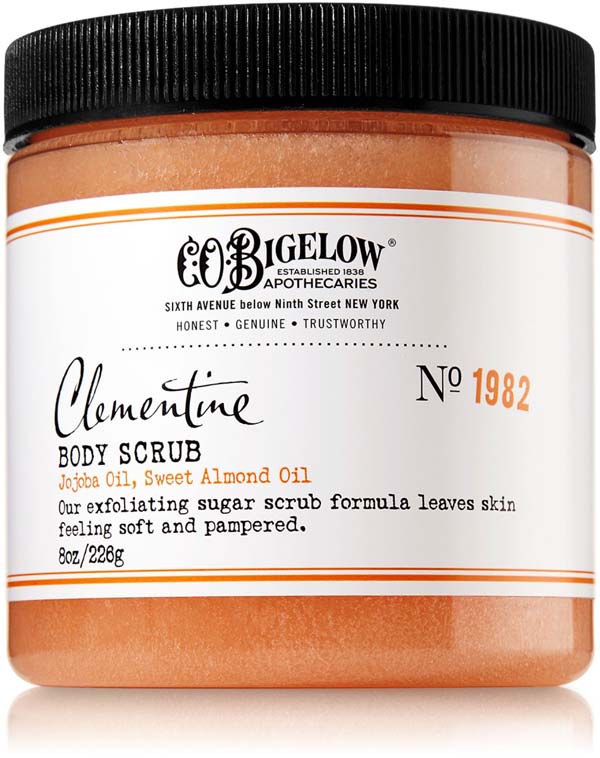 This is another of the best body scrubs for dry skin, and it made my list because I absolutely love the way it smells! It's also in credibly lush, with jojoba and almond oils to give your skin a smooth, silky finish. And did I mention how good it smells?
---
5

The Body Shop Cocoa Butter Body Scrub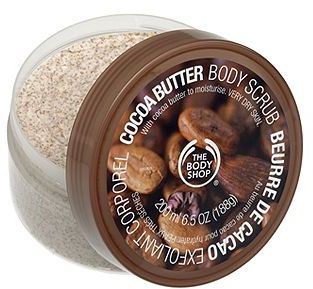 If you're a chocolate lover, then this is the body scrub for dry skin, for you! It's got a rich chocolate scent, and it's made with ground rice and almond shell powder to gently exfoliate your skin. I love Body Shop scrubs because they're guilt-free, made with organic, fair-trade ingredients.
---
6

The Body Shop Strawberry Body Polish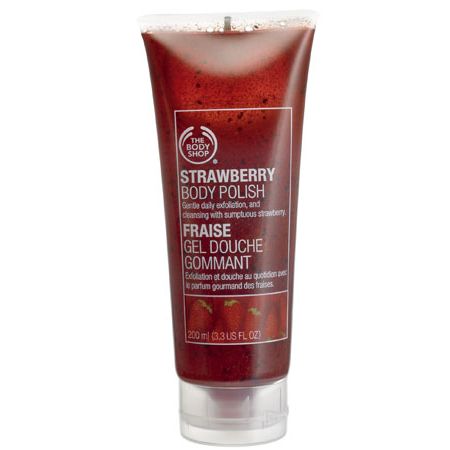 The ingredients of this body scrub sound like they'd be delicious to eat… antioxidant-rich strawberries, soothing honey, moisturizing sweet almond oil. See? But they work just as well together as a recipe for soft, smooth skin.
---
7

The Body Shop Honey and Oat 3-in-1 Scrub Mask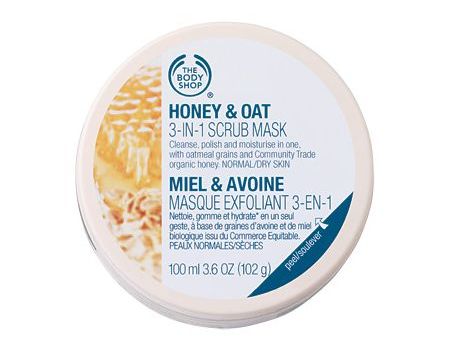 If you're wondering what's the best body scrub for dry skin on your face, well, this is it! It gently exfoliates dead skin cells, soothes irritated skin, and provides a much-needed moisture barrier to protect your skin from dry, cold winter air. It's perfect for normal to dry skin.
---
8

Origins Incredible Spreadable Smoothing Ginger Body Scrub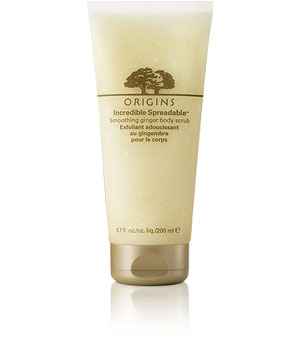 I adore this body scrub for dry skin because it's one of the few sugar scrubs that actually makes a light lather. It also smells so good, like fresh ginger. I even like the no-mess squeeze tube, so much more convenient than a tub of scrub.
---
9

DermaDoctor KP Duty Body Scrub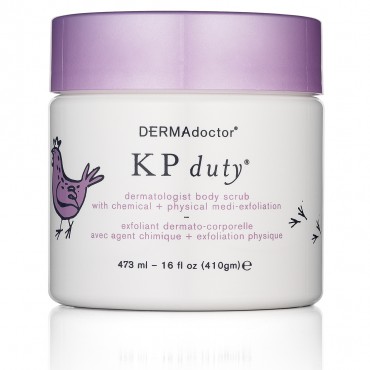 Some of us have dry skin that goes beyond irritated or itchy. For anyone who suffers from KP (or keratosis pilaris "chicken skin"), razor burn, body blemishes, or ingrown hairs, this is an ideal body scrub for you. The hard part is deciding whether it belongs in the medicine cabinet or shower.
There are so many wonderful body scrubs for dry skin, you could probably use a new one each week, all winter long! But these are my favorites… especially the Philosophy Candy Cane one! Which of these body scrubs do you like best, or is there another body scrub for dry skin you use? Do tell! I'd love to try it!
Top Image Source:tumblr.com
More
---
Comments
Popular
Recent