There are tons of skin care products for pores but how do we know which ones are really effective? With so many different brands and formulas, it can be a pretty daunting task to pick the most suitable product for your skin. Skin care products don't come cheap. So I want to help you find the most highly-rated skin care products for pores to keep 'em clean and decrease their appearance!
---
1

Dr. Brandt Pores No More Pore Refiner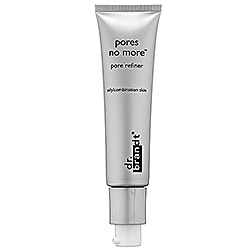 As far as skin care products for pores go, I think the name of this one says it all! Dr. Brandt makes some pretty fantastic skin care products and his pore refiner will not disappoint. This product not only moisturizes and mattifies your skin but it also minimizes pores and makes a great makeup primer!
2

Neutrogena Clear Pore Daily Scrub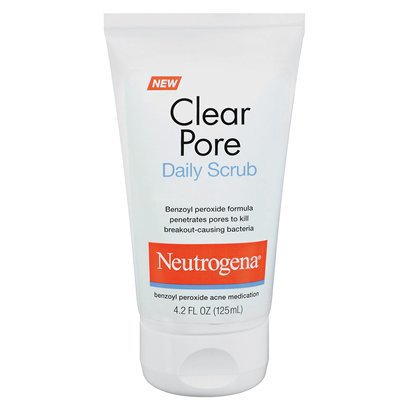 An excellent drugstore skin care product for clean pores is Neutrogena's scrub. No matter what type of skin you have, you want to exfoliate your skin regularly. This product is not only good for exfoliation but it deep cleans pores to help prevent breakouts. This scrub is highly rated for deep cleaning acne prone skin and helping it stay clear.
---
3

Perricone MD Intensive Pore Minimizer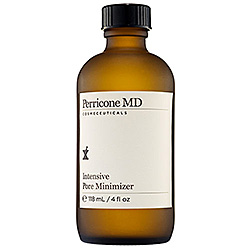 This skin care product not only deep cleans pores but it also improves the tone and texture of pores. The unique blend of minerals in this solution helps balance oil and tightens up pores. Use this product before you apply makeup or at night when removing makeup and you'll start to see a smoother, more toned complexion in no time!
---
4

Murad Pore & Line Minimizing Hydrator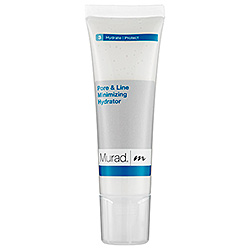 For ladies looking for a skin care product that not only helps minimize pores but also provides anti-aging benefits, try this lightweight hydrator out! This hydrator is easily absorbed, helps to repair skin, keeps it moisturized and reduces the signs of aging. Use this all over your face, neck and chest for brighter and smoother skin.
---
5

10.0.6 so Totally Clean Deep Pore Cleanser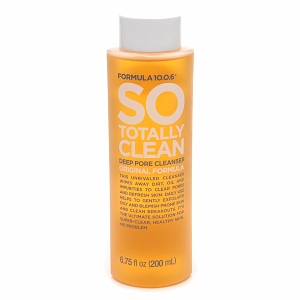 Do you recognize this old-school skin care brand? The brand was on hiatus for quite a few years but they came back with a great product! This deep pore cleaner is more like a toner than a cleanser, although some like to use it as a cleanser, and it helps to gently exfoliate oily and acne prone skin. Use this daily when you cleanse your skin for clearer, brighter skin.
6

Queen Helene Grape Seed Extract Peel off Masque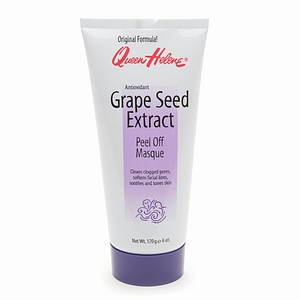 Queen Helene's Mint Julep masque has a cult following but the Grape Seed Extract masque is just as worthy of cult status, too! This peel-off masque contains a powerful antioxidant that cleans and refines skin as well as drawing out impurities. This masque benefits all skin types and works to improve skin texture, unclog pores and balance out skin.
---
7

Clean & Clear Oil-Free Daily Pore Cleanser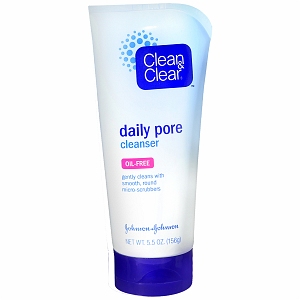 I love that this cleanser contains "micro-scrubbers." These little guys have a big job polishing skin and gently removing dead skin, excess oil and dirt to reveal fresh, new skin. Use this oil-free formula to cleanse and gently exfoliate your skin daily to see noticeable improvement in a few weeks. This cleanser has noted to be somewhat drying, so if you have sensitive skin, this might be too strong.
---
8

Burt's Bees Peach & Willowbark Deep Pore Scrub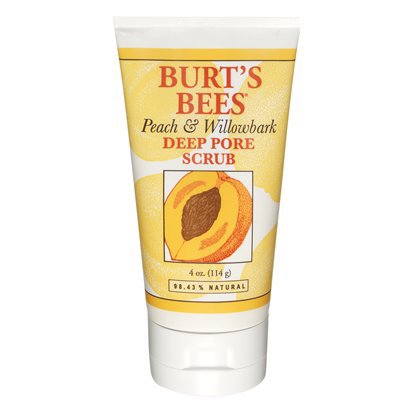 If you like your skin care products to be more on the natural side, Burt's Bees is formulated without parabens, sulfates and petroleum. Willow bark is said to be a natural source of salicylic acid and it'll deep clean your pores. Finely ground peach stones will gently scrub and exfoliate to reveal new skin and clean out clogged pores!
Clogged pores are a big skin care challenge but we can fight back against dirt and grime with these awesome skin care products for pores. If you have significantly clogged pores, you might want to consider getting a professional facial. But you can also easily keep pores clean by cleaning any items that come in contact with your skin and using deep cleaning products! What's your favorite skin care product for pores?
---
Comments
Popular
Related
Recent