If you're ready to get your glow on, take a look at these awesome self tanning products that'll help you achieve that gorgeous bronzed look! Self-tanner products are great because they offer a healthy alternative to a traditional tan in less than half the time! Sunless tanning also gives you a more even tan that you can apply anytime, anywhere! Keep reading below to see a list of some of the best self tanning products around!
1

BareMinerals Faux Tan Body Sunless Body Tanner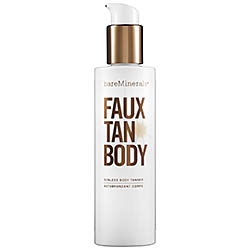 Let's jump into this list of self-tanning products with one of the most highly rated self-tanner products on the shelves today! BareMinerals' sunless body tanner is a gradual self-tanner that gives you a beautiful bronzed look that lasts up to a week. Other great features of this sunless tanner are that it doesn't contain any shimmer and it's buildable for an even deeper glow!
2

Sonia Kashuk Sunless Tan Face & Body Tanning Towelettes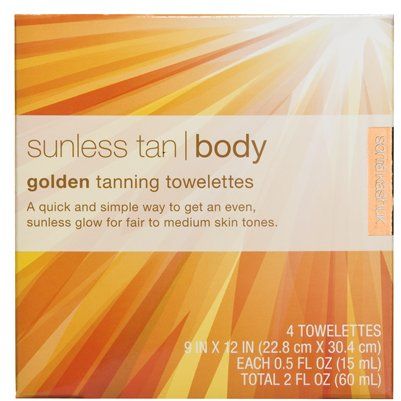 If you're more comfortable using a sunless tanning product that's in an easy-to-use towelette form, this could be your holy grail product! Sonia Kashuk's face and body tanning towelettes allow you to achieve an amazing streak-free glow anytime you want! Use these handy dandy wipes to even out your tan or give yourself a deeper tan on your face, neck, legs, chest and arms!
3

Jergens Natural Glow 3 Days to Glow Moisturizer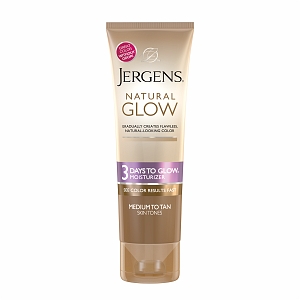 Are you the type of gal who likes a more natural looking tan instead of going bombshell bronze? Jergens Natural Glow will give you just that in three days flat! This sunless tanning product can give you one shade darker than your current skin tone without any foul self-tanner smell!
4

Coppertone Sunless Tanning Gradual Tan Moisturizing Lotion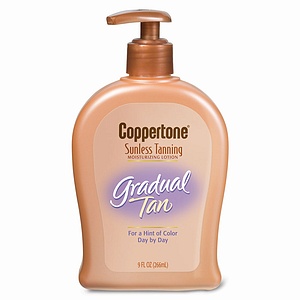 Coppertone has been in the sunless tanning game for many years so I tend to trust them when it comes to their self-tanners. Their gradual tan moisturizing lotion gives skin a very natural, subtle tan that you can gradually build. Their formula has a clean scent that absorbs quickly and won't clog up your pores. Since this self-tanner is gradual and natural-looking, it can take several days to achieve your desired color but you'll get a flawless, streak-free tan in return!
5

Kate Somerville Somerville 360° Face Self Tanning Pads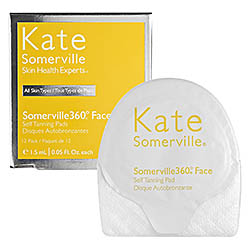 If you've got your self-tanner for your body already picked out but you're looking for a good product for your face, check out Kate Somerville's self tanning pads. Kate Somerville is renowned for her incredible skin care products, so her self tanning pads for the face are bound to be a winner! Ladies love the ease of use and the wonderful skin care ingredients in each pad!
6

Neutrogena Micro Mist Tanning Sunless Spray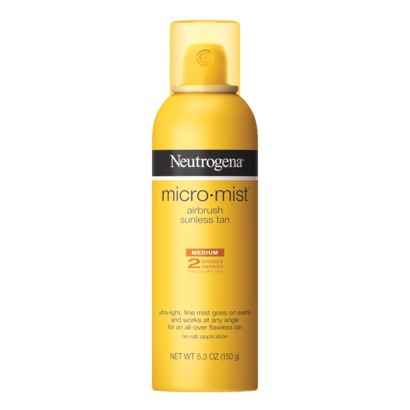 This next self-tanner is one of my favorites! I've tried lotions and gels but unfortunately I didn't get the gene that allows me to apply these products with ease, so I tried a tanning mist and never looked back! I love this tanning spray because it's super easy to use, gives you an even tan and I can do my back and other hard-to-sunless-tan areas with the greatest of ease!
7

Clarins Delectable Self Tanning Mousse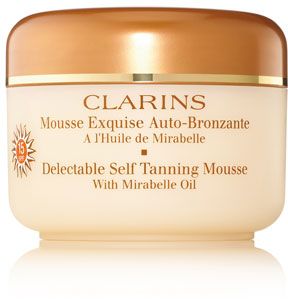 For those who were blessed with awesome sunless tanning application skills, try this delectable self tanning mousse from Clarins. This mousse is a 3-in-1 product that gives your skin a healthy glow along with added moisture and sun protection. You'll enjoy the fruity scent and light texture that quickly absorbs!
8

Estée Lauder Bronze Goddess Golden Perfection Tinted Self-Tanning Gelee for Body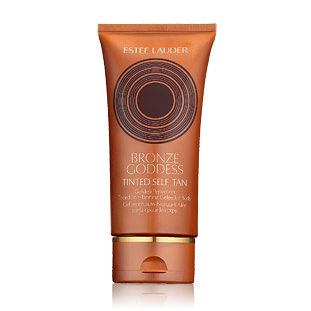 Estée Lauder is another trusted name in the beauty business that has a pretty incredible sunless tanner. This gelee gives you an instant touch of color that you can build for an even deeper, natural-looking tan. It also has an exotic fragrance and a hint of shimmer so you'll definitely have that bronzed goddess look down pat!
9

Banana Boat Sunless Summer Color Self Tanning Lotion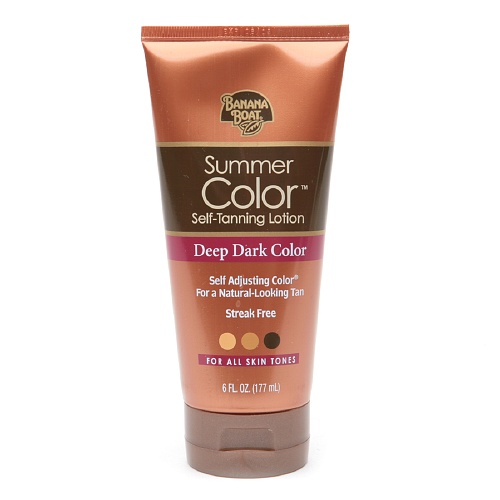 Banana Boat offers tons of sunscreen and tanning products so you know they know tans! Their sunless summer color lotion offers a tinted tan so you can easily see where you're applying the product and build it up to achieve your desired summer tan. It's also enriched with aloe vera and vitamin E so it nourishes skin while you "tan"!
We have tons of options in sunless tanning, which can be a blessing and a curse. Having a lot of choices is certainly helpful but it can be hard to choose the right one! All of the self-tanner products on this list are highly rated by sunless tanning enthusiasts so I hope it helps you on your search! Do you use a sunless tanning product? What's your favorite?