Sheet masks are one of my secret weapons in my skin care arsenal! I love using them after I've had a long day to give my skin a treat or when my skin looks a little dull or dry and needs some special attention. Cream masks are great and all, but I love how you don't have to wash off sheet masks or wait for them to dry. You can also pack them away while you're traveling and you won't have to worry about it spilling all over your stuff or taking up too much space! If you're looking for a sheet mask to try out, check out my picks below!
---
1

Sephora Collection Ultra Soothing Fiber Mask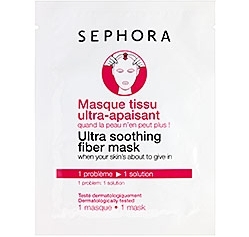 One of the sheet masks that I don't own but have on my to-use list is the Ultra Soothing Fiber Mask from Sephora. This sheet mask is on the affordable side, it soothes stressed skin and hydrates and replenishes dry skin. Sephora also has an instant de-puffing mask for the eyes from the same collection that would make a fab treat after a long night out!
---
2

SK-II Skin Signature 3D Redefining Mask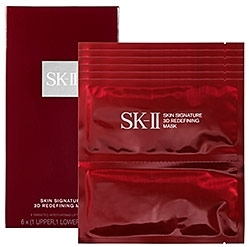 This mask is certainly a splurge at $145, but I can't help but want it! This facial mask has a 5-star rating and I know from experience that SK-II is an incredible skin care brand. So what does $145 get you? Well for starters, it has a unique 3D design so it fits the contours of your face rather than just sitting on top of your skin. It also promises to lift, firm, contour and smooth the skin!
3

Pure Smile Point Pads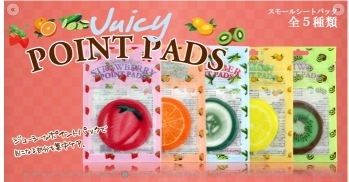 I found these "point pads" at a Japanese grocery store last month and I had to pick them up! Not only are these tiny masks extremely cute, but they're also packed with collagen, vitamin E and hyaluronic acid which are fab for skin! You can place these cute masks around your eyes, under your eyes, on your cheeks or anywhere you want to hydrate and firm up! Get them at imomoko.com for $1.50 for 10 sheets. Also available in lemon, kiwi, cucumber and orange.
---
4

My Beauty Diary Black Pearl Mask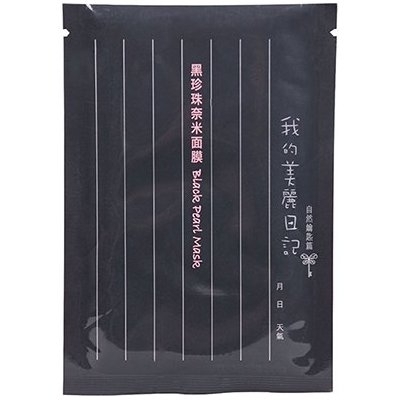 My Beauty Diary is one of my personal favorite sheet mask brands. I bought a box of their black pearl mask last year and I loved how pampered my skin felt afterward! This Taiwanese skin care brand makes a ton of different sheet masks but this one contains pearl power so I had to try it! It also contains vitamin B, seaweed, licorice and lemon that all moisturize and help heal damaged skin! Find it at Sasa.com for $13.60 for a box of 10.
---
5

Garnier Skin Renew Dark Spot Treatment Mask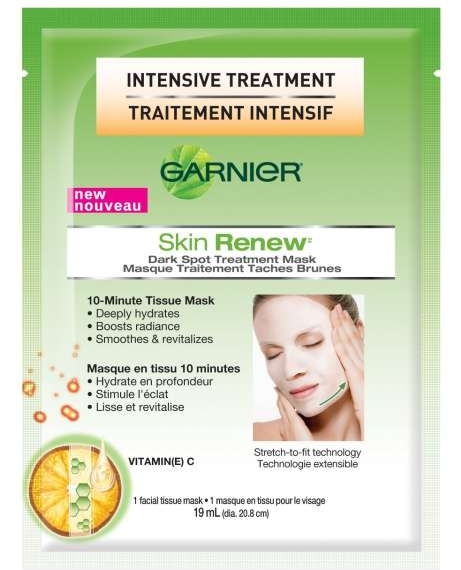 The next sheet mask I want to tell you about it is an intense, 10-minute treatment for dark spots and dry skin. If your skin has been feeling dry and dull, this mask can help revitalize your skin so your complexion is smoother and more luminous. Each mask is said to contain ½ a bottle of facial serum, so that's one concentrated mask! Find it at Ulta for $16.99 for 6 masks.
---
6

Jurlique Purely Age-Defying Firming Treatment Mask
Are you starting to see some fine lines and wrinkles? I know I have and while I firmly believe in nourishing the skin from the inside out, I like to attack lines and wrinkles with a quality sheet mask, too. Jurlique's anti-aging mask is unique in that it covers the face and neck area, and it works to smooth and soften lines and wrinkles, enhance the renewal of cells, keep skin hydrated, improve elasticity and the texture of your skin! Available at Jurlique.com for $62 for 5 masks.
---
7

Bliss No Zit Sherlock Breakout-Busting Rubberizing Mask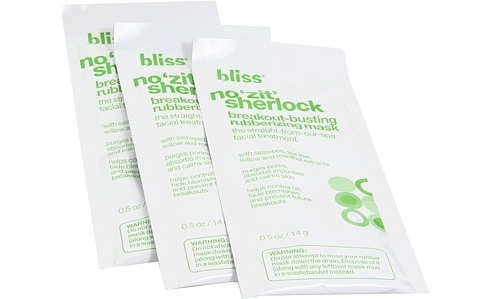 This facial mask is for the ladies who want to supplement their acne-fighting routine with a deep-cleaning mask! This rubberized mask is designed to fit your face and absorb oil and detoxify the skin. Don't worry, this mask is intense but it also has ingredients that will soothe and hydrate your skin so you get the best of both worlds! You can get a box of 6 masks at Ulta for $38.
If you're not treating yourself to sheet masks already, what are you waiting for?! Sheet masks are a fantastic way to relax, nourish and revitalize your skin no matter where you are! Have you tried any of these masks before? What brands do you like to use?
More
---
Comments
Popular
Recent