7 Home Remedies to Make Oily Skin Look Healthy ...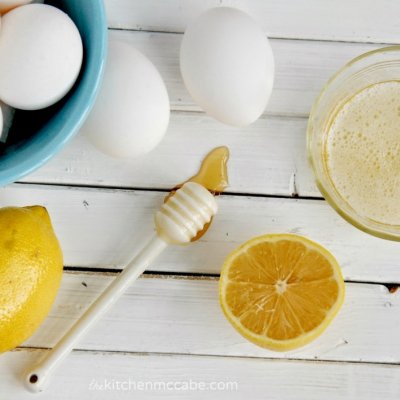 If your skin has a greasy sheen, it is more likely to be oily than that dewy glowing skin we all wish for. Having oily skin (due to hyperactive androgen or enhanced production of sebum) brings issues of not only looking fresh but also in choosing the right makeup. It also means choosing the right skincare products. You can buy off the shelf but there are also home remedies you can try:
1.

Use Tomatoes for a Healthy Hit of Lycopene
The lycopene and other antioxidants in tomatoes make them a perfect remedy to rejuvenate your skin. It improves your cell and skin health, and works particularly well for oily skin mainly because it possesses astringent properties too. Simply take some ripe tomatoes and make a paste. Apply it to your face and wash it off once it dries up completely to get a noticeable glow on your skin.
2.

Use Apple Cider Vinegar as a Face Wash
Apple cider vinegar is one of the very best home remedies for oily skin because its alkaline nature helps maintain the pH balance of your skin. First wash your face with lukewarm water. Make a mixture by adding one part vinegar to three parts water. Now, apply this mixture on your face or use a cotton ball to apply it only on your blemishes. Leave it for 10 minutes and wash your face with clean water. Repeat several times a day to get great results.
3.

Egg Whites Don't Just Taste Good – They Help Oily Skin Too
Vitamin A is important for toning your skin, and it can also help dry out blemishes. Egg whites are a rich source of Vitamin A and are quite suitable for oily skin. Whip an egg white until stiff and apply it to your skin. Leave for several minutes and then rinse off with lukewarm water. Doing this twice a day for a week will produce great results.
4.

Treat Oily Skin with a Homemade Clay Mask
You can rejuvenate oily skin with a regular clay mask treatment. To prepare the mask, add water to three tablespoons of fuller's earth to make a paste. Apply it to your face and leave for about half an hour. Use lukewarm water to rinse off the mask. Do this once a week to make your skin look fresh and healthy.
5.

A Homemade Honey and Cinnamon Mask Might Be the Perfect Solution for Your Oily Skin
Honey has antibacterial and antiseptic properties, so keeps your skin clean and cinnamon has been used in Ayurvedic skincare for centuries. . Make a paste by mixing two tablespoons of honey and a tablespoon of ground cinnamon with water. Apply the paste on your skin and leave for about 15 minutes. Rinse it off completely using lukewarm water.
6.

Orange Peel Smells Good and Makes You Look Good
The vitamin C in oranges makes the peel a great choice for oily skin. Throw some orange peel and water in a blender to form a smooth paste. Rinse your face with water first and then apply the orange paste to your skin. Leave for half an hour and clean off with water.
7.

Apply Yogurt to Great Effect
It's the lactic acid in yogurt that is the active ingredient you're looking to get to work on your oily skin. This acid helps exfoliate the dead skin cells and also absorbs the excess oil. Apply plain unsweetened yogurt to your face as you would any other mask. Rinse off after 15 minutes.
The next time you are frustrated by your oily skin, don't stand and stare at the hundreds of products in the beauty aisle. Go home and open the cupboard and get mixing up some DIY remedies. What's the biggest bug bear of your oily skin?
{{#comments_count}} Show Commnents ({{comments_count}}) {{/comments_count}}