If you're the kind of gal who likes to smell nice (and who doesn't?), you must check out these fruit scented products ASAP! I'm a big fan of floral and spicy scents also, but there's something about the fragrance of fruit that just makes me happy! So if you're looking for the perfect pick-me-up or a gift for someone who loves scented skin care, scroll down for the details on some fab fruit scented products!
---
1

Philosophy Raspberry Sorbet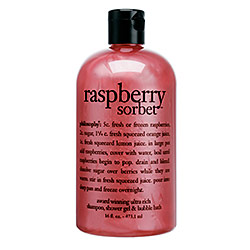 In my opinion, one of the best brands for fruit scented products and just about anything that smells yummy is Philosophy. I love how they have multi-purpose products that you can use as shampoo, bubble bath and body wash in one. This product is perfect for berry lovers and those who want to envelop their senses in the delicious scent of raspberry sorbet!
---
2

Neutrogena Oil-Free Acne Wash Foaming Scrub Pink Grapefruit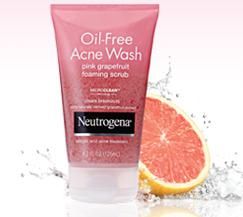 I adore the scent of grapefruit because it's crisp, clean and a tad sweet. Neutrogena's foaming acne wash helps clear up blemishes and blackheads while treating your olfactory nerves to the fragrance of pink grapefruit! I've used some pretty funky smelling acne washes in my day and the scent of grapefruit is a welcome scent for my sore nose!
---
3

The Body Shop Strawberry Beautifying Oil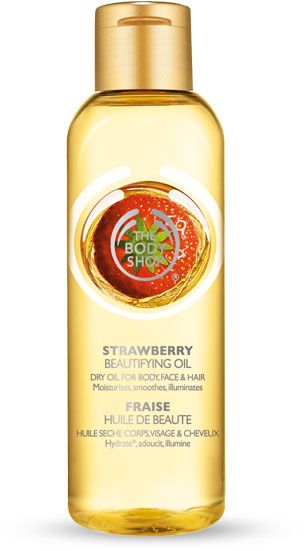 Body lotions are great but oils are just as good, if not better! The Body Shop's beautifying oils are versatile and can be used on the face, the body and in your hair. Although these little guys come in a range of fragrances, who can resist the sweet scent of strawberries?! Use this to add a sweet aroma and shine to your strands or moisturize your body!
---
4

Burt's Bees Citrus Facial Scrub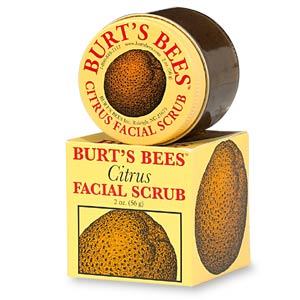 When you're looking to make your face feel softer, smoother and give it a nice, healthy glow, a facial scrub is your go-to skin care product. Burt's Bees came up with a formula that's gentle enough for daily use and is 99.96% natural, yet effective enough to get rid of dead skin cells. Invigorate your senses and get excited for the day ahead with this fabulous citrus-scented scrub!
---
5

Bubble Shack Island Fruit Soap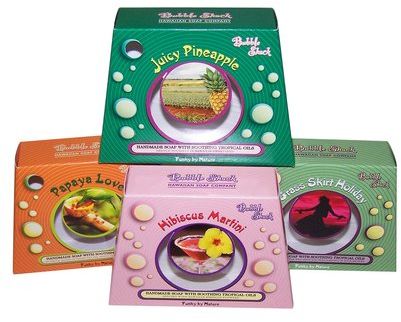 Anyone care to take a trip to the tropics? Ok, maybe we can't all take a trip to the islands, but with Bubble Shack's soaps we can certainly transport our senses! If you're a fan of bar soaps, this collection of island fruit soaps is sure to please! Not only do these soaps smell divine, they help cleanse, moisturize and soothe your skin!
---
6

Fresh Sugar Lemon Body Lotion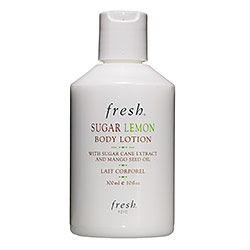 Lemon scented skin care products are said to help refresh you, so they're a wonderful way to wake up your senses! I think it's quite rare to see a lemon-scented body lotion so I wanted to show you Fresh's sweet and tart moisturizer. Use this with their lemon shower gel to get yourself going in the morning or to help you get ready for a night out!
---
7

Pacifica Hawaiian Ruby Guava Body Butter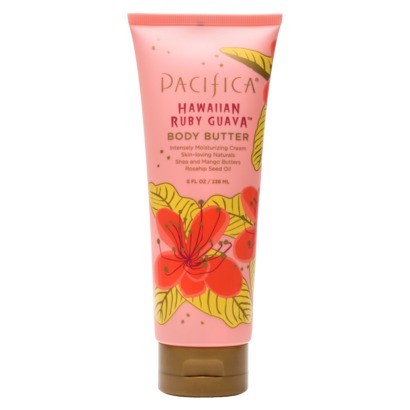 Pacifica's body butter isn't your typical body lotion. Not only does it have an exotic fragrance, it's also rich in antioxidants to revitalize and firm aging skin and natural oils to deeply hydrate and nourish your skin. Stash this cream in your desk at work for a fab island inspired treat or use it after you shower to enjoy the lingering scent of guava!
---
8

Korres Fig Body Butter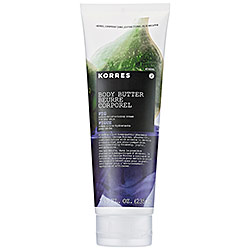 Here's another one of the skin care products with an unusual but tempting scent: figs! Korres' body butters come in a range of fragrances but they all seek to moisturize and revitalize your skin and soften even the roughest areas of your body, like elbows and knees! Why use a product that has a similar fragrance to all the rest when you can enjoy the scent of figs?!
---
9

Yes to Blueberries Brightening Facial Towelettes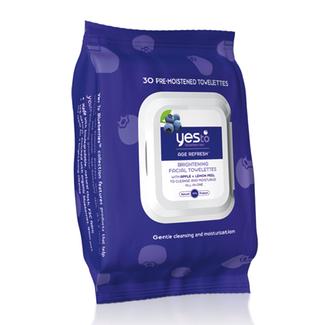 Facial towelettes are an excellent way to refresh your skin, remove makeup in a flash and treat your skin to some nourishing skin care ingredients. Yes To's 99% natural brightening facial wipes cleanse, moisturize and brighten your skin with the power of blueberries, coconut, lemon and apple! Sounds like a delicious way to cleanse and calm your skin!
---
10

Vitabath Pomegranate & Blood Orange Fragrance Mist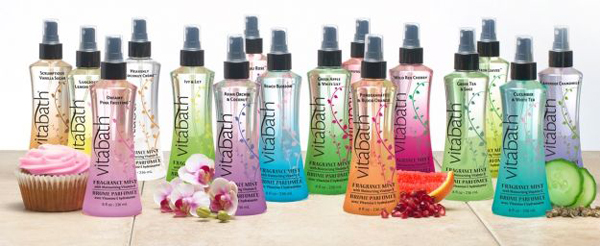 A body spray might not seem to belong in the category of skin care products, but Vitabath's fragrance mists are more than meets the eye! These body mists are bigger than your typical body sprays from the drugstore and enriched with vitamins and antioxidants so your skin not only smells great but feels great!
Are you ready to hit up the drugstore and beauty stores to pick up some of these lovely products?! Fruit scented skin care products are a fun and easy way to wake up your senses and provide you with a quick midday reviver! What's your favorite fruit scented product?
More
---
Comments
Popular
Recent