Are you on the search for some excellent eye creams? Eye cream is considered to be a luxury to some, but personally, I couldn't go a day without mine! Whether you use an actual eye cream or another product in place of it, I believe it's essential to treat the delicate eye area with care and give it lots of love! The skin around your eyes is much thinner than the rest of your face and the eye area doesn't have any oil glands, so using one of these excellent eye creams is definitely a must! Take a peek at these eye creams that strive to hide bags, circles and all those other beauty nuisances!
---
1

Burt's Bees Sensitive Eye Cream

One of the most excellent eye creams for ladies with sensitive skin is from Burt's Bees. If you've tried other eye creams and they left your skin red or irritated, time to give this guy a try! This eye cream moisturizes and reduces the appearance of puffy under-eyes with gentle ingredients. It's also dermatologist and allergy tested so it should be safe for even the most sensitive bunnies! Get yours at CVS for $14.99.
---
2

Perricone MD Acyl-Glutathione Eye Lid Serum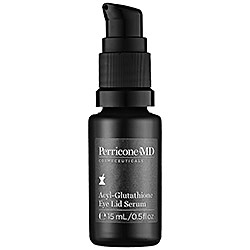 What's unique about this next eye cream is that it was made especially for the eyelids. Weird, I know. But, if you experience issues with your eyelids and want to firm the area up, this could be a good way to go! This eyelid serum purports to firm and tighten up the eyelids while firming up the orbital rim, smoothing out creases and reducing the appearance of redness and dark circles. Although this is on the much pricier side at $115, it also works as a primer and addresses the signs of aging. Find it at Sephora.
3

Nuance Salma Hayek Smoothing anti-Aging Eye Cream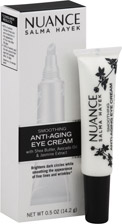 Getting back to some of the more affordable eye creams on the market, Nuance by Salma Hayek makes a great ant-aging cream! If you experience dark circles under your eyes and are concerned with fine lines and wrinkles, I encourage you to give this a try! Formulated with shea butter, avocado oil and jasmine extract, this eye cream is paraben and fragrance-free!
---
4

Olay Regenerist Eye Touch of Concealer Eye Regenerating Cream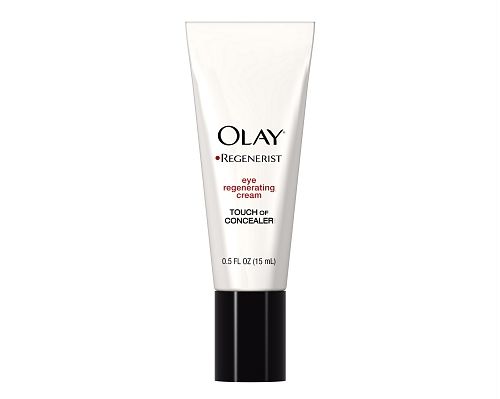 If you're looking for an eye cream that also helps conceal dark circles and lighten spots over time, Olay makes a perfect two-in-one product! This tinted anti-aging eye cream contains titanium dioxide, B3 complex and amino peptides to do everything from moisturizing to renewing cells and concealing blemishes. The cream is lightweight and glides on like a tinted moisturizer for the face! Find it at drugstores for around $19.99.
---
5

Estée Lauder Idealist Cooling Eye Illuminator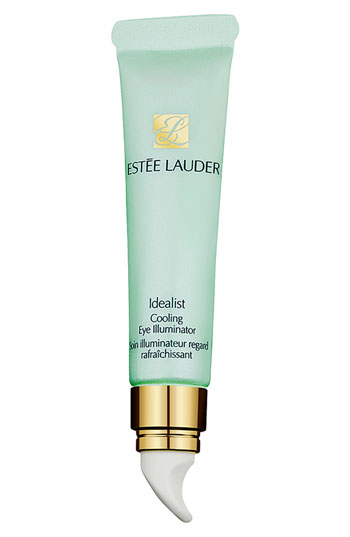 Estee Lauder knows a thing or two about looking youthful and beautiful, so I knew their Cooling Eye Illuminator would be as good as it looked! This tinted eye cream is best for those who are looking to get rid of puffiness around the eyes, dark circles and just want brighter eyes overall. Choose from two colors of air-whipped cream with ceramic tips that cool skin on contact. Use this to refresh tired skin after a long night or you can also use it as a base for concealer! Get this at Nordstrom for $62.
---
6

Neutrogena Rapid Wrinkle Repair Eye Cream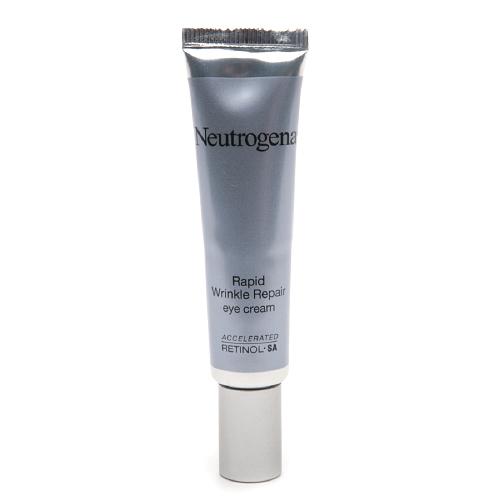 Looking for an eye cream to help decrease the appearance of crow's feet, fine lines, reduce dark circles and even out the eye area? If so, then Neutrogena's Rapid Wrinkle Repair is truly a sight for sore eyes! This drugstore eye cream contains accelerated retinol SA with glucose complex to really penetrate the skin, hydrate and rejuvenate the skin around the eyes. Get it at drugstore.com for $16.79.
---
7

Clarins Sunscreen for Eyes Wrinkle Control Cream SPF 30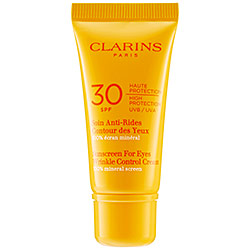 Since the eye area is thin and delicate, I'm a huge fan of using eye creams that contain SPF. Clarins' sunscreen for eyes contains SPF 30, along with senna, olive, pea, plane tree and baobab extracts and 100% mineral filters for broad spectrum protection. Protect your skin, prevent photoaging, lines and wrinkles, all without irritating your skin! Get yours at Sephora for $28.
---
8

Dior Hydra Life BB Eye Crème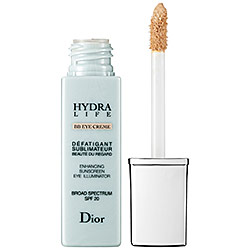 There's a BB cream for everything these days! First it was for the face, then the hair, and now our eyes! Dior's BB eye cream specifically targets and fights signs of fatigue. If you pulled an all-nighter the night before or maybe had one too many, swipe on some of this tinted cream to cover up dark shadows, puffiness and dry skin. Reveal refreshed and brighter eyes while moisturizing the sensitive eye area in just a few steps! Get your tube at Sephora for $45.
---
9

RoC Retinol Correxion Eye Cream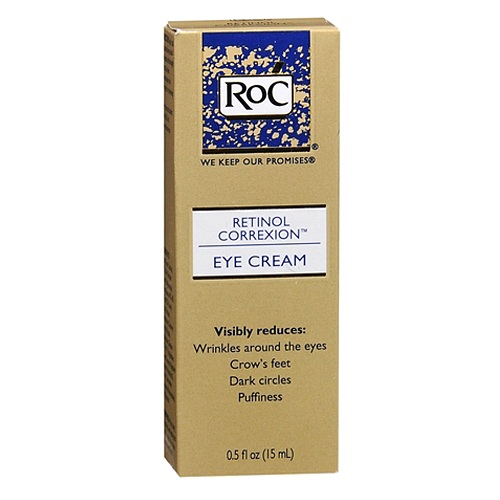 You can't write about eye creams without mentioning drugstore eye cream champ RoC! RoC is one of the best drugstore skin care brands and their Correxion Eye Cream packs a powerful punch! A blend of retinol and essential mineral complex helps fight the signs of aging as well as reduce puffiness, dark circles and crow's feet. Combat all your eye care worries with one cream!
Eye creams can be somewhat controversial, as some swear by them while others say you don't need them. I guess it all depends on your personal preference and skin. I know that my skin has certainly changed from using certain products, so I really couldn't see myself going without eye cream, ever! What are your thought on eye cream, do you use it? Which one is your favorite?
---
Comments
Popular
Related
Recent