With there being so many different face washes on the market, choosing one can be a tad overwhelming. So, I thought I'd help you out a bit by giving you 11 great options to choose from! Whether you like to shop for your skin care products at the drugstore or specialty store, there's something for everyone on this list! Here's some of the best face washes that you should try today:
---
1

Purpose Gentle Cleansing Wash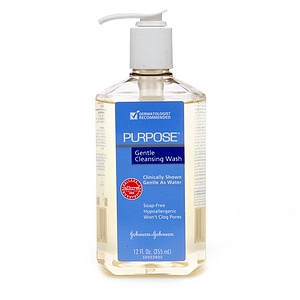 Purpose gets my vote for being one the best face washes because it's gentle, effective and totally soap-free. You can rely on this facial cleanser to thoroughly cleanse your face without your skin feeling tight and dry. This formula is also non-comedogenic, oil-free and doesn't leave a residue behind. It's also gentle enough to not sting your eyes so it's great to remove eye makeup!
2

Origins Checks and Balances Frothy Face Wash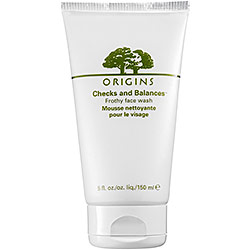 Checks and Balances is a great facial cleanser for ladies with combination skin. It does a great job of effectively cleansing your face while maintaining the balance in your oily and dry areas. You only need a small amount for it to remove all your makeup, refresh and cleanse your skin, so one tube should last you quite awhile!
---
3

CeraVe Hydrating Cleanser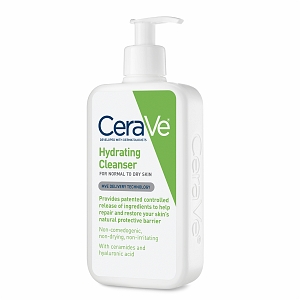 If you have dry or sensitive skin, you know how important it is to find a face wash that cleanses without leaving your skin feeling parched. CeraVe's Hydrating Cleanser removes makeup, dirt and oil without disrupting your skin's delicate moisture barrier. This formula contains a patented Multivesicular Emulsion (MVE) and was developed by dermatologists.
---
4

Neutrogena Clear Pore Cleanser/Mask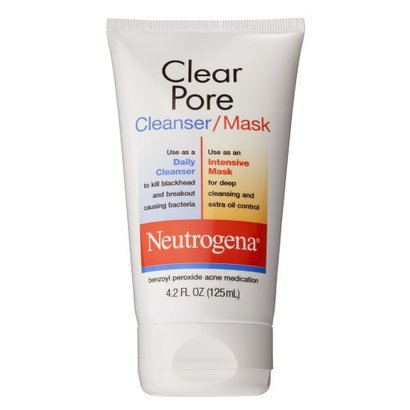 What makes a good face wash even better? When it also doubles as a great face mask! If you have oily, acne-prone skin, this facial cleanser and mask is your one-stop shop for clear skin. You can use this as a daily cleanser to kill bacteria that cause breakouts or use it as cleansing mask for a deeper cleaning and oil control!
---
5

Philosophy Purity Made Simple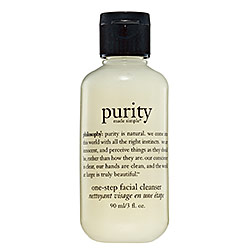 Philosophy makes a lot of great skin care products and their face washes are some of the best around! Purity Made Simple deeps cleans your pores while removing dirt, oil and makeup without stripping your skin. The gentle formula is pH-balanced and includes soothing chamomile, sage and carrot to cleanse and soothe even dry and sensitive skin.
---
6

Cetaphil Gentle Skin Cleanser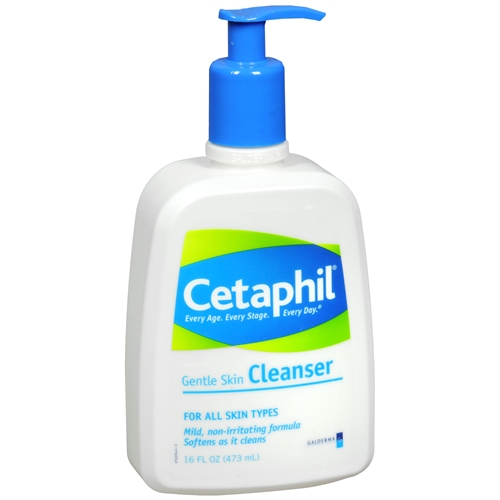 Cetaphil is another cult beauty favorite loved by women of all skin types. Cetaphil is gentle, non-irritating, non-comedogenic and fragrance free so it gets the job done regardless of your skin care concerns. If you have dry skin, this face wash is super mild and helps your skin retain moisture and softness while it cleanses.
---
7

Clinique Acne Solutions Cleansing Face and Body Soap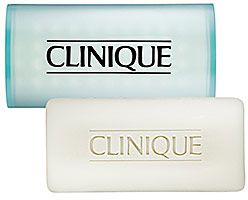 If you're looking for a face wash and body cleanser in one, Clinique's face and body soap can help! If you experience acne on your face and body, you can treat both at once with this gentle, medicated soap. Don't let the word soap scare you, this is specially formulated to prevent acne and it's suitable for all skin types so you can trust it to leave your skin feeling clean and clear.
---
8

Aveeno Skin Brightening Daily Scrub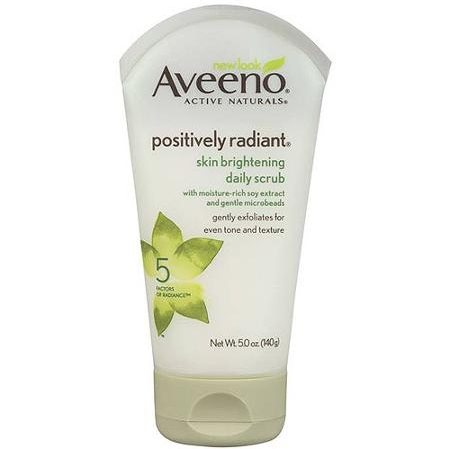 I basically live off of this thing! It's only $7 and can be found at places like Walmart! The cleanser gently exfoliates your skin and gives it an even tone and texture. The scrub is soap-free, oil-free, hypoallergenic and noncomedogenic!
---
9

Glytone Daily Facial Cleanser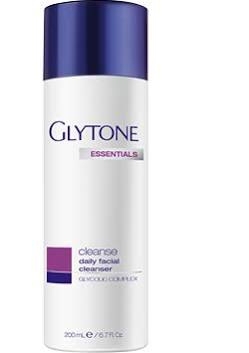 This cleanser is both gentle and effective! It thoroughly rinses away makeup, impurities and excess oil and will leave your skin feeling pure and comfortable. It's formulated without the use of oils or fragrances which makes it suitable for all skin types, including sensitive!
---
10

Chanel MOUSSE CONFORT RINSE-off RICH FOAMING CREAM CLEANSER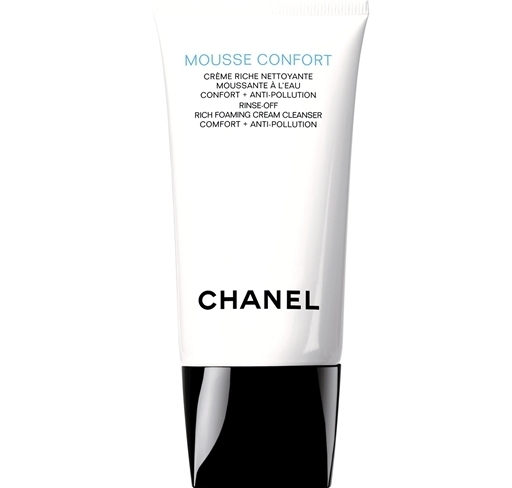 If you feel like treating yourself and splurging a little bit, try out this Chanel foaming cream cleanser! It's $45 and will comfort dehydrated and sensitive skin with the de-pollution power of Tulip Tree Extract and the moisturizing properties of Arum Lily Extract. The deeply moisturizing effects alone makes this worth the purchase.
---
11

Tatcha Camellia Cleansing Oil Face Wash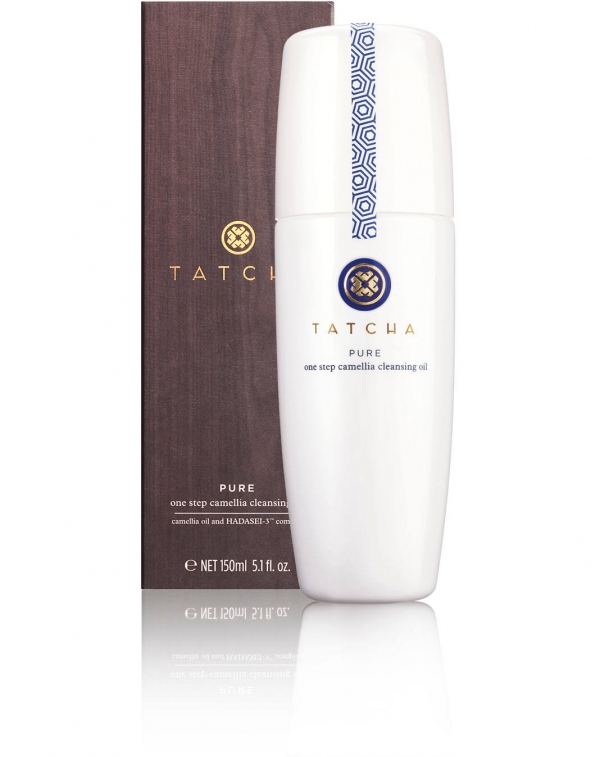 Although this one is the priciest one ($48), it truly works wonders. It's a blend of Japanese camellia and rice bran oil that "melts away even waterproof makeup, cleanses and conditions the skin in one simple step." Your skin will feel ridiculously smooth after using it! It's definitely worth the splurge.
There are lots of fabulous facial cleansers on the market; it's just a matter of finding the right one for you! No matter what type of skin you have, there is a face wash that will pamper your skin while cleansing it. What's your favorite cleanser? Have you used any of these face washes before?
---
Comments
Popular
Related
Recent