Searching for the best sunscreen for acne prone skin is a mission. I personally suffer from acne and know too well the trials and tribulations of finding the perfect sunscreen without having to shell out a fortune.
I hate it when sunscreens feel like a thick layer of goop on your face or don't absorb properly, leaving you with a white mask, or worst yet clogging your pores and causing you to have a full-blown breakout.
Luckily there are now specific sunscreens for acne-prone skin. A quick tip is to look out for oil free and non-comedigenic formulas. You should also find a sunscreen that filters both UVA and UVB rays and especially in summer, look for a sunscreen that is SPF 30 to 50+.
There are a variety of formulas available from gels to creams and even wipes. Check out these best drugstore sunscreens for acne prone skin by greatest.com. If you're prone to breakouts these skin-saving sunscreens are a must-have in your beauty routine. They won't clog your pores or make you look like a hot mess.
Table of contents: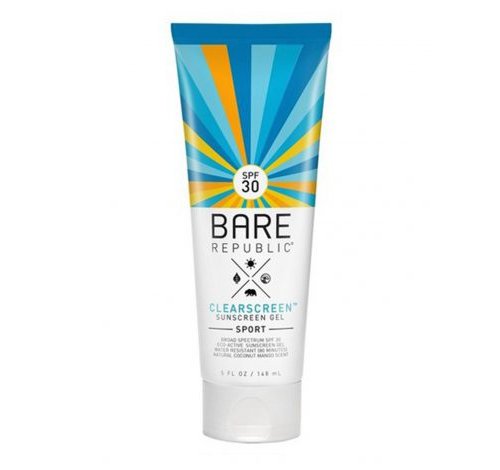 You'll never have to ask "Is this all rubbed in?" again with this sunscreen gel. It goes on smooth (and invisible!), dries quick, and doesn't feel greasy. The natural coconut mango scent will instantly make you feel like you're soaking up the sun beachside, even if you're just lying on a towel in your backyard.
($12.99, target.com)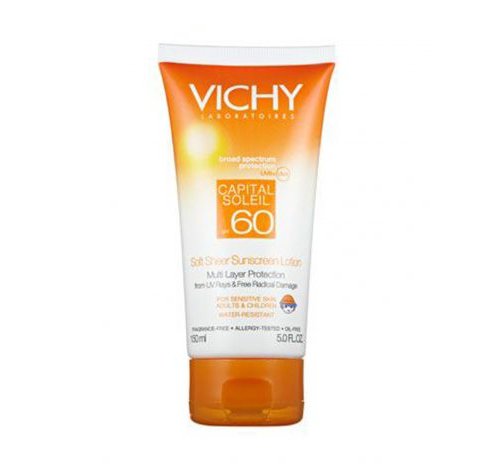 This sheer formula feels ~luxe~ but without the price tag. The oil-free lotion absorbs fast to a dry-touch finish so your face won't look all shiny. Plus it's oil-free, fragrance-free, non-comedogenic, and allergy-tested, so it works for acne-prone and sensitive skin. Just remember to re-apply: It's only water-resistant for up to 40 minutes.
($24.40, walgreens.com)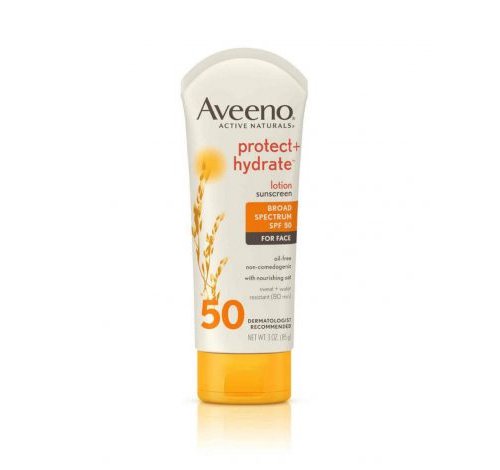 This pick has been a tried-and-true favorite and go-to recommendation by dermatologists for some time now. It offers broad-spectrum protection, won't mess with acne-prone skin, and the oat extract hydrates and nourishes. Think of it like your favorite lotion that just so happens to have sunscreen.
($8.97, walmart.com)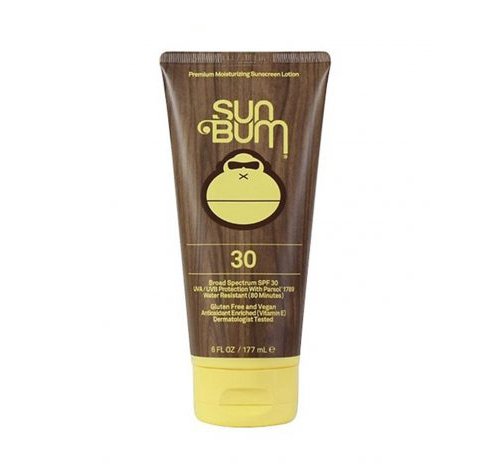 Talk about cult-favorites: People go bonkers for this Sun Bum OG sunscreen. This small company out of Cocoa Beach, Florida launched just six years ago, but the line has quickly stolen the hearts (and gotten slathered all over the skin) of beach bums everywhere. While you can use this sheer, oil-free formula on your face, it's also perfect for your body, especially if you suffer from acne on your chest or back. ($14.99 at target.com )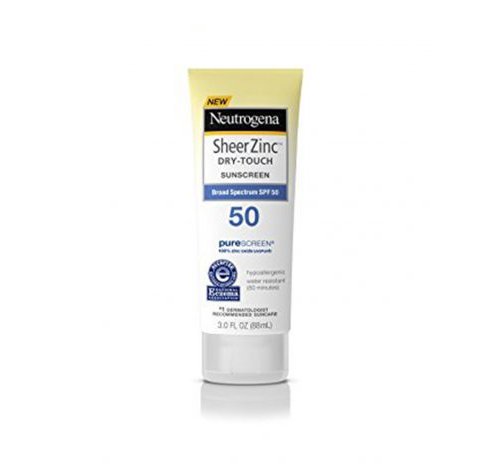 You know that white-nose, lifeguard look? This is not it. Zinc (that white stuff) is one of the strongest physical sunblocks out there. Problem is: It's chalky and doesn't blend well in formulas. So Neutrogena created a naturally sourced, 100-percent zinc oxide technology that disappears on skin while still protecting against UVA and UVB rays. Free of fragrance, parabens, phthalates, dyes, and common irritants, it's great for sensitive skin.
($10.99, target.com)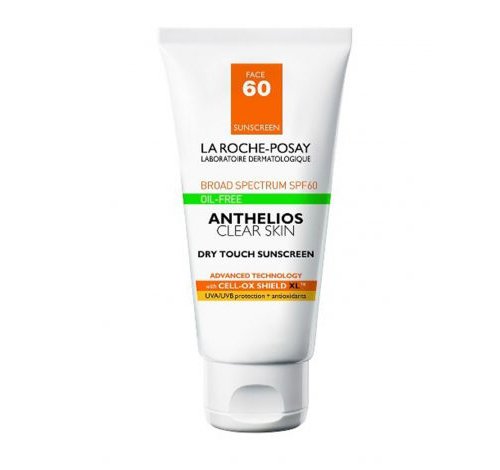 In the world of sunscreens, La-Roche-Posay Anthelios is kind of like kale—recommended by doctors, slightly more expensive than you'd like, but you know it's good for you so you drop a few extra dollars on it. For more than 30 years, the Anthelios line has been a go-to for skin that's sensitive to the sun (or just sensitive in general), and this formula has been adapted for acne-prone skin. It's 100 percent oil free and will even help absorb shine and pore-clogging oil. If you're fair or have ever dealt with heat rash or sun sensitivity, this one's for you.
($19.99, walgreens.com)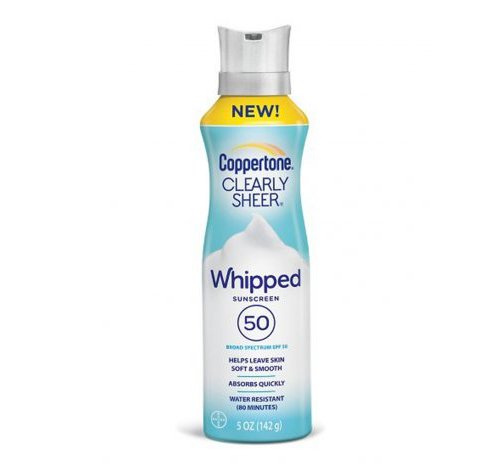 This new, whipped texture is light and airy, like a foam, so it won't feel heavy and oily when you smooth it on. But don't be fooled by the light texture: It still offers heavy sun protection (broad spectrum SPF 50) that won't cause breakouts.
($10.99, target.com)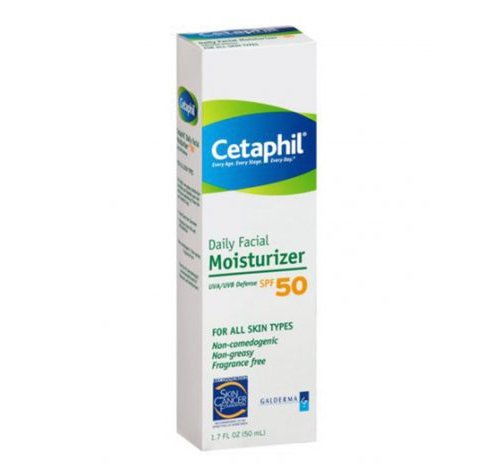 If you've ever struggled with your skin, chances are, you already know about Cetaphil. The brand known for being ultra gentle on sensitive skin recently launched this non-greasy moisturizer with SPF 50. Made for daily use, it hydrates like your favorite gentle moisturizer, but also provides sun protection so you can stash one in your makeup and/or beach bag.
($16.49, walgreens.com)
Please rate this article