Having the best bath products on hand can make a huge difference in your bathing or showering experience. Bath products might all appear to do pretty much the same thing, but choosing the right products can take your daily grooming regimen from a boring routine to an experience you look forward to! The right fragrance or texture of a product can truly change the way you cleanse. Don't miss out on the 9 best bath products!
---
1

LUSH Ceridwen's Cauldron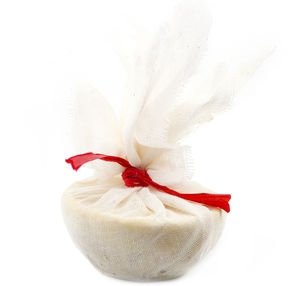 The best bath products sometimes come in the most unexpected packaging. Ceridwen's Cauldron is one of LUSH's luxury bath melts and ladies with sensitive or irritated skin will drink up this calming and moisturizing treat. Wrapped in a muslin cloth, the bath melt is made of oats, lavender and sandalwood to smooth and soften your skin all over. Available at lush.com for $8.45.
2

Bath and Body Works Japanese Cherry Blossom Bubble Bath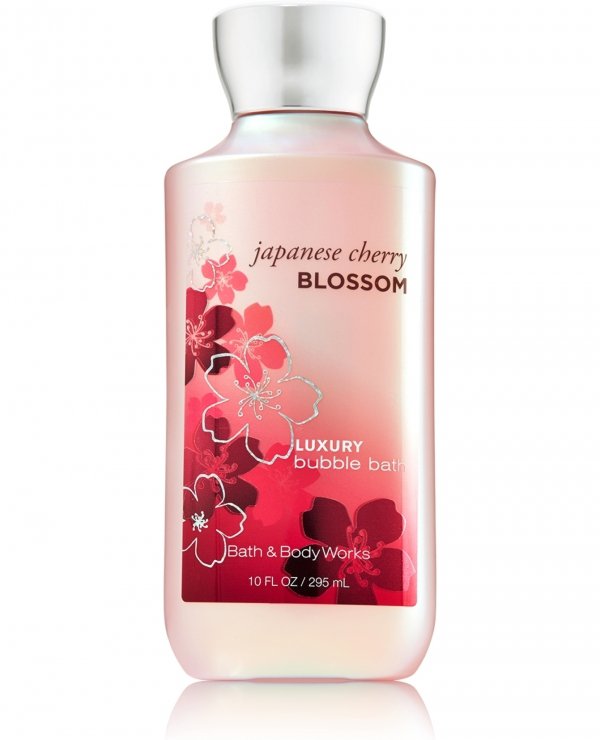 Everyone can use a good old fashioned bubble bath every now and then! Bubble baths are relaxing, fun and they often take you back to your younger days when bubble baths were everything. Indulge your senses with one of Bath and Body Works' many delectable bubble baths and enjoy a nice, warm soak in the tub after a long day. Available at bathandbodyworks.com for $14. (Make sure you pick one up when they're on sale!)
---
3

Sonia Kashuk Yellow Alluriana Shower Gel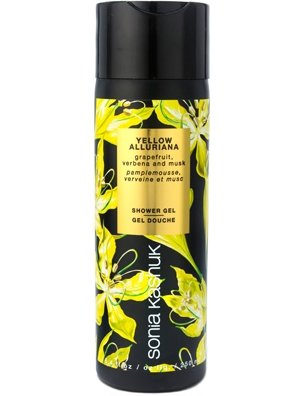 So you say you're not a fan of baths, but want to make your shower a little more luxurious. Sonia Kashuk's range of bath and body products is sure to make any shower much more pleasurable and glam. Use this shower gel to stimulate your olfactory senses and walk out of the shower feeling refreshed and renewed so you feel revitalized and ready to conquer the day ahead. Available at Target for $8.99.
---
4

Suave Naturals Everlasting Sunshine Body Wash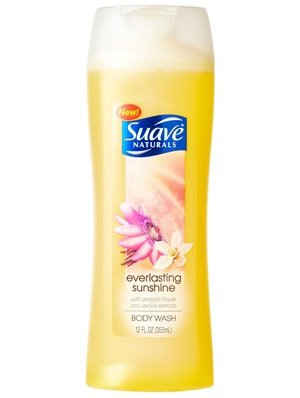 Suave is the queen of affordable bath, body and hair care products for the budget-conscious babe. Their body wash is super-affordable yet isn't short on delivering an intoxicating, invigorating fragrance and skin-softening vitamins that will turn your shower into a spa-like experience for so much less! Available at Walmart.com for $4.50 a 3-pack.
---
5

Laura Mercier Almond Coconut Honey Bath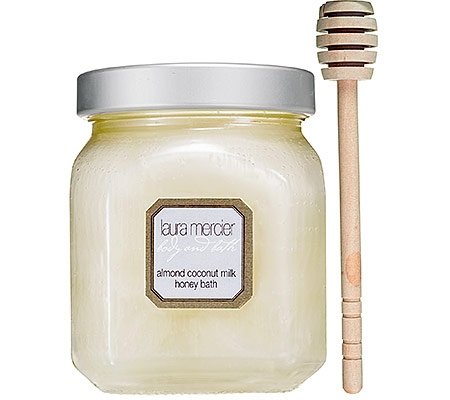 Here's another luxurious bath product that is sure to melt away any stress or tension in your body. Laura Mercier's Almond Coconut Honey Bath is a foamy, hydrating moisture bath that smells of sweet, soothing honey. Your skin will feel soft, clean and comforted like never before! Use this alone or with your special someone for a decadent treat! Available at Sephora for $45.
6

L'Occitane Lavender Harvest Foaming Bath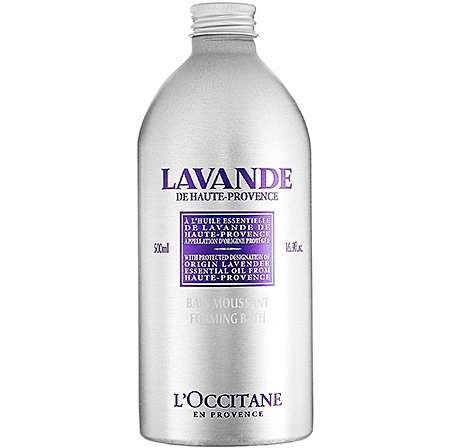 If you're already a fan of L'Occitane's amazing hand creams, you're going to fall hard for their foaming bath product as well. Take a soak in a foamy cleansing and hydrating bath that has the fragrance of calming lavender to make you forget about all your worries and your cares. Turn your bathroom into your own private sanctuary. Available at Sephora for $36.
---
7

Aveeno Active Naturals Soothing Bath Treatment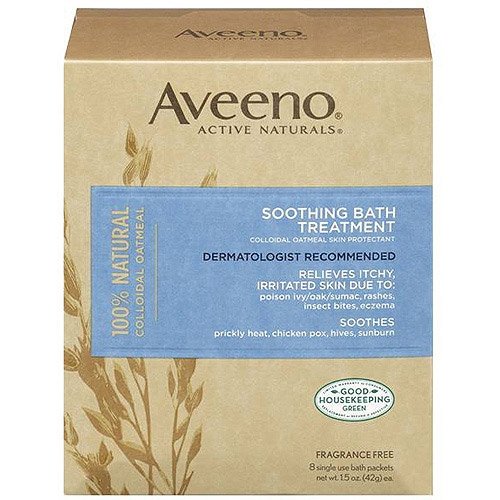 If your skin is dry, irritated or just in need of some extra TLC, Aveeno has a soothing bath treatment just for you. Just because a bath treatment doesn't have a fragrance doesn't mean that it can't be indulgent. This fragrance-free, 100% natural colloidal oatmeal treatment will relieve dry, tight skin that's in need of some serious soothing. This also works great on skin conditions such as poison ivy, chicken pox, heat rash or eczema. Available at walmart.com for $6.97.
---
8

Diptyque Paris Precious Oils for Body & Bath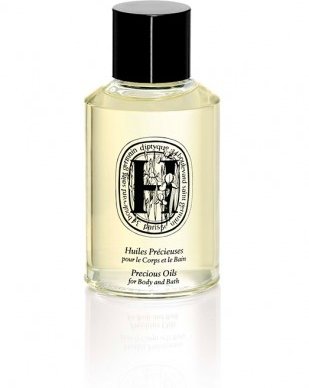 Diptyque candles are nothing short of amazing, so we should expect nothing less from their bath products. Just a few drops of this luxurious oil in your bath turns it into a fragrant haven and once you're done bathing, your skin will feel moisturized, smooth and lightly scented with the most delicious floral fragrance. Available at diptyqueparis.com for $78.
---
9

Village Naturals Therapy Mineral Bath Soak, Stress & Tension Relief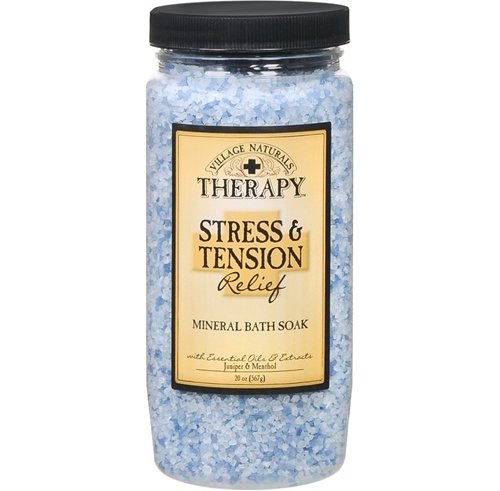 Soak away all of the stress of the day with these simple, fuss-free but effective bath salts. This bath soak is perfect for drawing out impurities, soothing tired, achy muscles and softening your skin. An Epsom salt bath is good, but this bath product is better! It contains sea salt, magnesium sulfate and orange and lime peel oils and extracts to make it just as much as a skin care product as it is a bath product. Available at drugstore.com for $4.99.
Start running the bath water and prepare for a relaxing and renewing soak! These bath products will turn your ordinary bath or shower into an extraordinary experience. Do you have a favorite bath product that you just can't go without? Please share with us!
---
Popular
Related
Recent