It happens to the best of us; you go to bed with perfectly clear skin and wake up with a spot rearing its ugly head - time to reach for the blemish zappers! With so many different products to banish spots on the market, how do you what the best ones are? Here are some of my favorite blemish zappers that will get rid of those nasty spots and leave you with clear, beautiful skin!
---
1

Mario Badescu Drying Lotion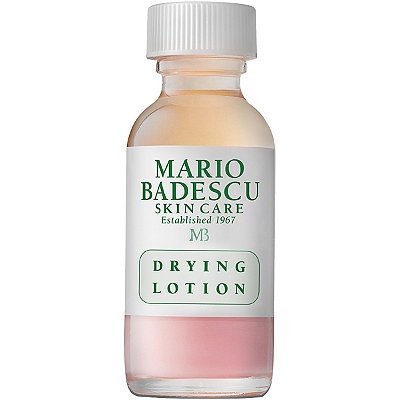 This cult skincare classic is one of THE best blemish zappers out there - take it from me! Used overnight, the formula with salicylic acid and calamine soothes redness and is gentle enough to use on even dry and sensitive skin. I have rosacea, and this hasn't irritated even my extremely sensitive, fair skin!
2

E.L.F Zit Zapper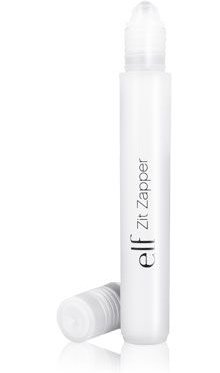 This little zapper contains a potent cocktail of zit banishing ingredients, including salicylic acid, witch hazel, tea tree oil and camphor. Redness is reduced and bumps start to clear overnight. This is a clear formula so can also be used during the day and under makeup, depending which foundation or concealer you are using!
---
3

Soap and Glory Dr Spot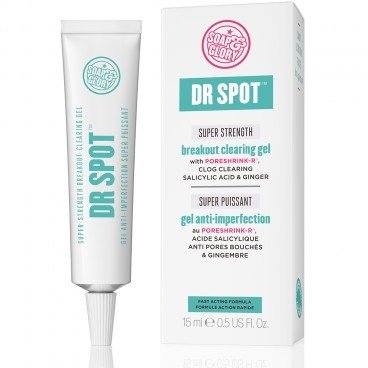 Salicylic acid, lactic acid and vitamins A, C, E and B3 make this one of the best spot treatments on the market. It's powerful enough to dry spots out and shrink them overnight, yet its cocktail of vitamins helps reduce redness and brighten skin. It can even double up as a treatment for ingrown hairs!
---
4

Vichy Normaderm Hyaluspot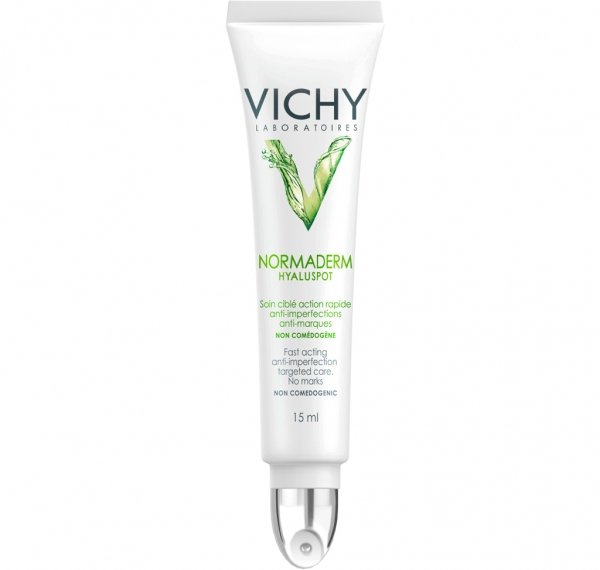 Blemish zappers can often leave patches of flaky, dried out skin behind. This treatment from Vichy Normaderm moisturizes at the same time as it banishes spots. Hyaluronic acid reduces redness and hydrates the surrounding skin, so once the spot is gone, your skin looks great! This is one of the gentlest treatments I've found and would be great for anyone with dry or sensitive skin.
---
5

Origins on the Spot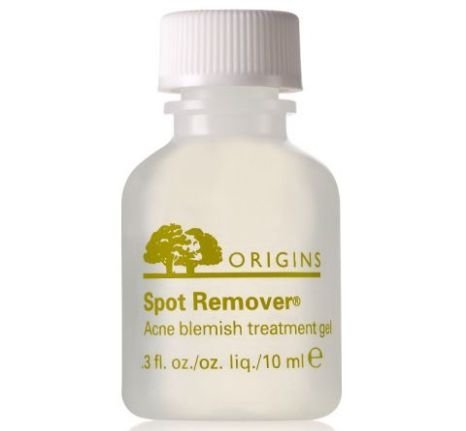 There's no risk of the 'toothpaste effect' with this transparent gel spot treatment, so you can use it during the day, under makeup or overnight. It works quickly with a potent blend of ingredients and yet is gentle and healing on even sensitive skin.
6

Dermalogica Gentle Clearing Booster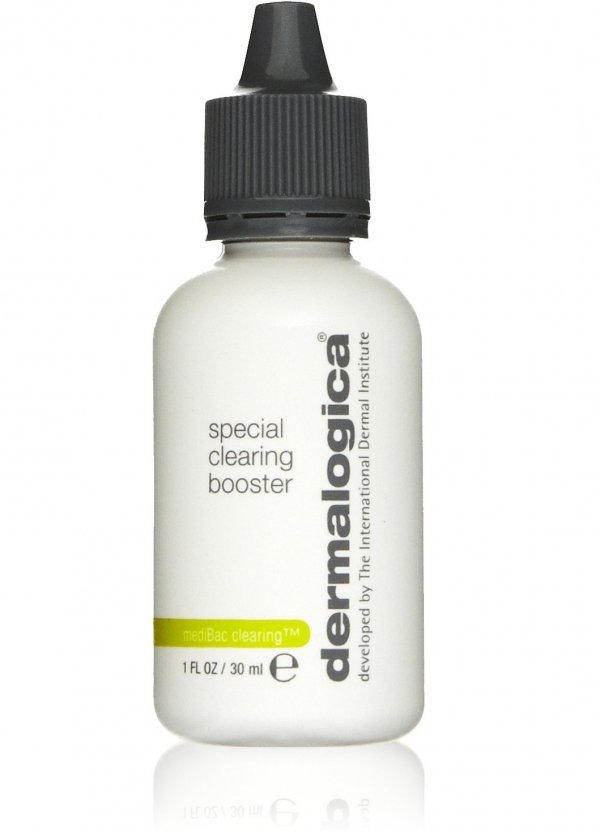 Use this powerful product with caution if you have sensitive or dry skin. It contains benzoyl peroxide, one of the best spot-clearing ingredients. Tea tree, zinc and sage help tackle spots but while it's gentle, it can be drying on sensitive or dry skin. Apply only to the affected spot and by morning it should be reduced or gone completely!
---
7

Yes to Tomatoes Roller Ball Spot Stick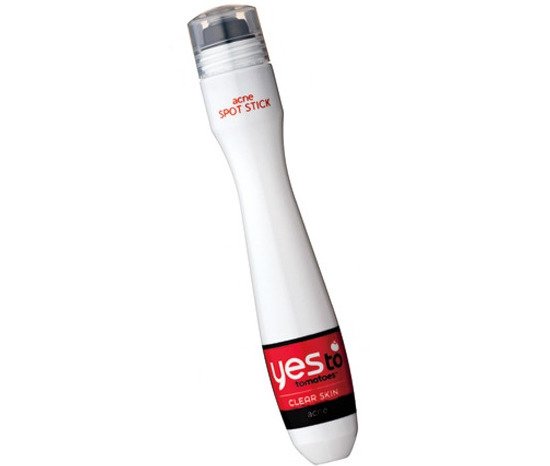 Salicylic acid and tea tree oil combine to give this little spot roller stick real zapping power! I love the cooling roller ball applicator - this means there's no risk of transferring dirt or germs onto the spot with your fingers. With Symrise to reduce redness, this little stick leaves skin feeling soft, moisturized and spot free. One of my favorite spot zappers!
Whilst many of us turn to toothpaste in a spot emergency, this can be really drying to your skin and isn't a good idea if you have sensitive skin. Investing in one of these spot treatments will ensure your blemishes clear up faster, whilst caring for the surrounding skin. Which is your favorite spot zapper - do you have a go-to brand that you always use? Share it with me!
---
Comments
Popular
Related
Recent