If you're looking for some skin care products for your guy, I've got some excellent recommendations for you! Men have become increasingly aware of their skin and want to take better care of themselves, which is just splendid as long as he isn't using your stuff! So whether you're looking for a gift or you're tired of him stealing your skin care products, you'll find just about everything he could possibly want on this list of skin care products for your guy! Take a look!
---
1

The Art of Shaving the 4 Elements of the Perfect Shave Starter Kit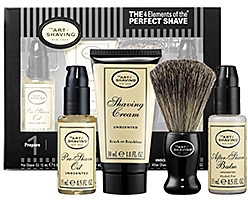 When you're buying skin care products for your guy, don't forget the importance of lux shaving products! No matter how low-maintenance your man is, he will appreciate a good quality shaving cream! The Art of Shaving's starter kit is the perfect way to introduce your guy to high quality shaving essentials. It's ideal for men with sensitive skin, ingrown hair or razor burn. You've got your pre-shave oil, shaving cream, after-shave and a brush for a comfortable and luxurious shave! Available at ArtofShaving.com for $25.
---
2

Lab Series Max LS Instant Eye Lift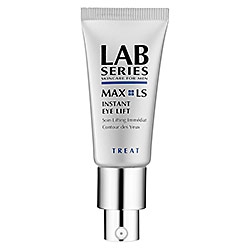 If your guy is concerned with fine lines, wrinkles or dark circles around the eye area, he's got to try this eye cream! Designed to tighten the skin around the eyes and help diminish discoloration and lines, this cream is worth its weight in gold! Many men might shy away from using an eye cream, but if he travels frequently or has late nights, this cream will work wonders! Available at Sephora for $44.
Trendinig Stories
More Stories ...
3

Anthony Glycolic Facial Cleanser

Men spend much more time outdoors and exposing their skin to various conditions so if nothing else, make sure he's using a good cleanser! Anthony's Glycolic cleanser is a non-drying cleanser that helps cleanse the skin, remove dead skin cells, help soften hairs and prevent ingrown hairs. It's a fabulous skin care for men that'll help make his skin care routine that much easier! Available at Sephora for $21.
---
4

Neutrogena Men Invigorating Face Wash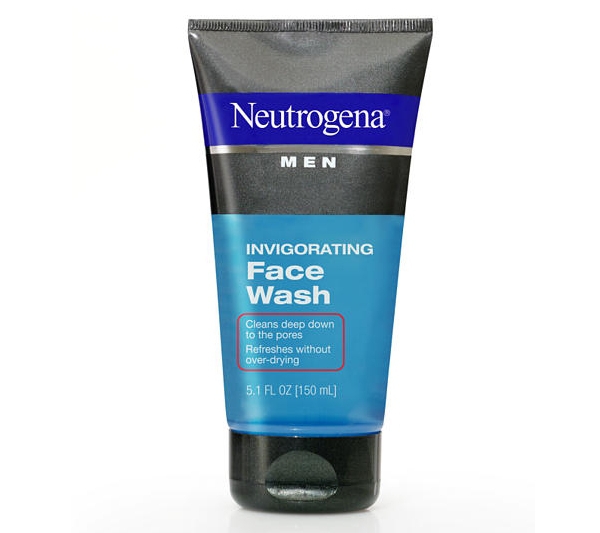 If you're looking for a more affordable option for a facial cleanser, Neutrogena makes an excellent alternative! This foaming cleanser has a cooling lather and helps deep clean the pores without leaving it feeling dry or tight. This makes a great everyday cleanser and he'll love the refreshing feel of it! Available at Walgreens for $6.79.
---
5

Jack Black Intense Therapy Lip Balm SPF 25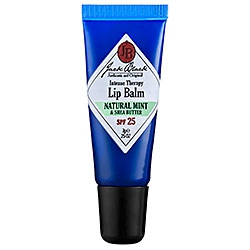 If your guy works in harsh conditions and frequently suffers from dry, chapped lips this lip balm can help make life easier for him! It is on the pricey side at $7.50, but if regular Chapstick just isn't cutting it, you might want to try treat him to a tube! This lip balm was tested in extreme conditions to provide lasting hydration, broad spectrum protection from the sun as well as soothing and cooling benefits! Available at Macy's for $7.50.
---
6

Clinique Maximum Hydrator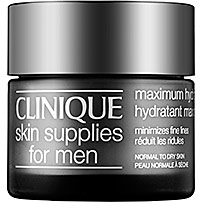 We've got cleanser, eye cream, shaving stuff and lip balm so far. Now all he needs is a moisturizer! This skin care product for men moisturizes, softens and firms skin. This hydrating creams works best for normal to dry skin as it soothes, calms and provides comfort for your man all year round! Available at Macy's for $32.
---
7

L'Oreal Men's Expert Vita Lift anti-Wrinkle and Firming Moisturizer SPF 15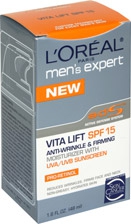 If you prefer a more budget-friendly alternative, L'Oreal makes a firming moisturizer that even contains SPF! This non-greasy moisturizer contains retinol to help decrease the appearance of lines and wrinkles, peptides to firm the skin and will keep his face feeling hydrated and comfortable all day long! Available at CVS for $11.99.
Pretty impressive collection of skin care products for men, huh? Sometimes I wish skin care for women was as simple, but then again I love wearing masks, using serums and all that girly stuff! Does your guy use skin care products? Do you think he would ever try any of these men's skin care products out?
---
Comments
Popular
Related
Recent