Ahhhh winter - the time of year when we're always on the lookout for new pampering body products to leave our skin feeling soft and protected against the cold. Or maybe that's just me? Whatever your reason for buying pampering body products, there's no denying that an evening in with a whole collection of home-spa goodies is a great way to feel good when it's cold, wet and wintry outside! Here are a few of my favorites, but shhhhh, keep them to yourselves before they sell out!
---
1

Live Clean Spa Therapy Foam Bath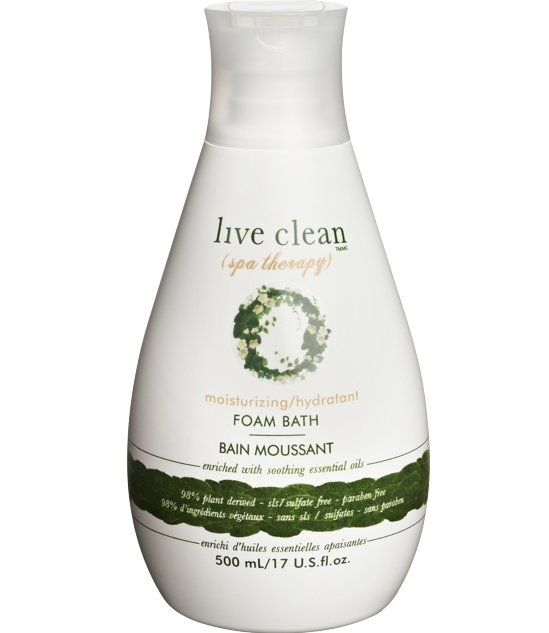 Enjoy a stress-free, guilt-free bath with this organic foam bath - it creates masses of luscious bubbles whilst being 98% plant derived (and no nasty hidden additives here!) so you can relax whilst enjoying softer, smoother skin. It's suitable for even sensitive skin, and won't leave you red or irritated, perfect for the winter months. This is one of the best winter pampering body products around, promise!
---
2

Weleda Cold Cream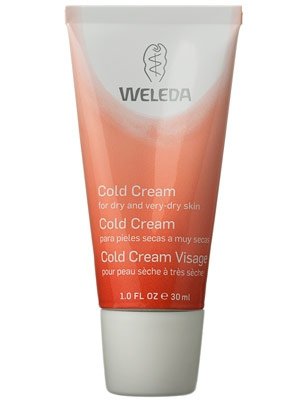 This luxurious cold cream is ideal if, like me, winter weather and central heating seem to dry out your skin, leaving it itchy, sore and flaky. This soothing cream provides a barrier against irritation, calming and protecting skin from the elements, and sweet almond milk also works to naturally restore moisture - win-win!
---
3

Neom Organic Body Scrub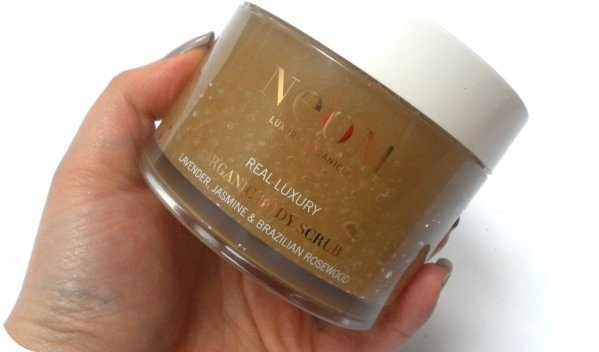 Sometimes your skin needs a little boost to shed dead skin cells, particularly in the winter months, and this luxurious scrub helps remove dead cells, polishing skin and leaving it looking fresh and healthy. It's a good idea to exfoliate a couple of times a week, either in the shower or during a pampering bath and this organic body scrub smells amazing with extracts of jasmine, lavender and Brazilian rosewood; it's one of my favorite products!
---
4

Origins Ginger Burst Body Wash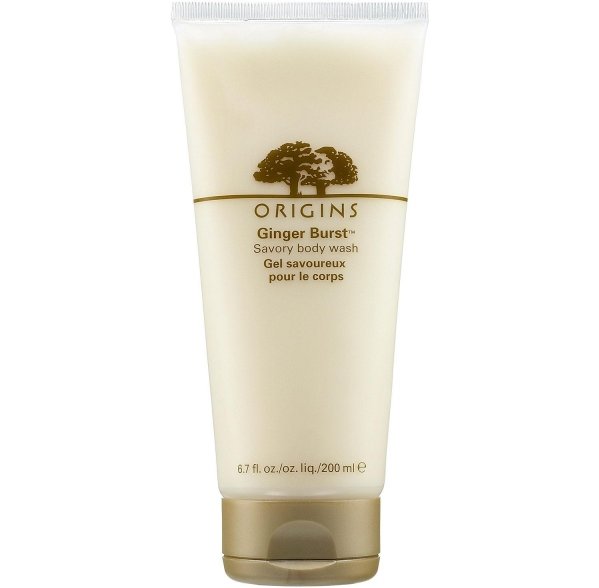 This smells simply gorgeous added to your bath for a pampering treat - it's sort of like Christmas in a bottle with its uber-gingery scent, and it restores tired skin and helps lift your energy levels, warming you up.
---
5

Tresemme Restructuring Deep Conditioning Treatment Masque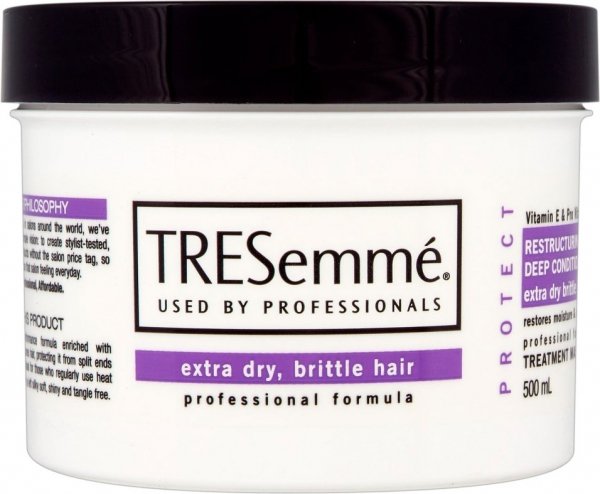 This is what I turn to every winter when my hair needs protection against the cold weather. It helps protect hair prone to breakage and split ends and leaves it silky soft - a must have product!
---
6

Sonia Kashuk Body Oils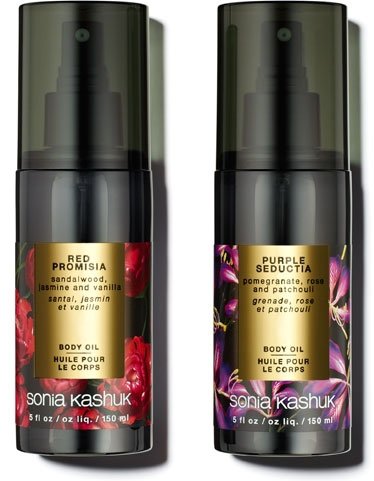 Oils moisturize your skin better than lotions, particularly during the winter months, and you'll be surprised at the difference a body oil can make to dry skin. Easily absorbed, you can get these oils for around $10, so they won't break the bank either - I love Purple Seductia with pomegranate, rose and patchouli because it smells divine!
---
7

Tree Hut Renewing Hand Cream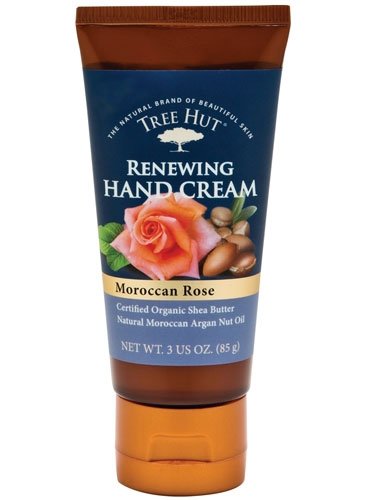 Everyone needs some luxurious hand cream to protect their hands from chapping, and this has Argan Oil in it, which instantly provides a moisture boost and is easily absorbed. Plus, it has a delicate rose scent, yummy!
---
8

Crabtree and Evelyn Pomegranate, Argan and Grapeseed Skin Quenching Lotion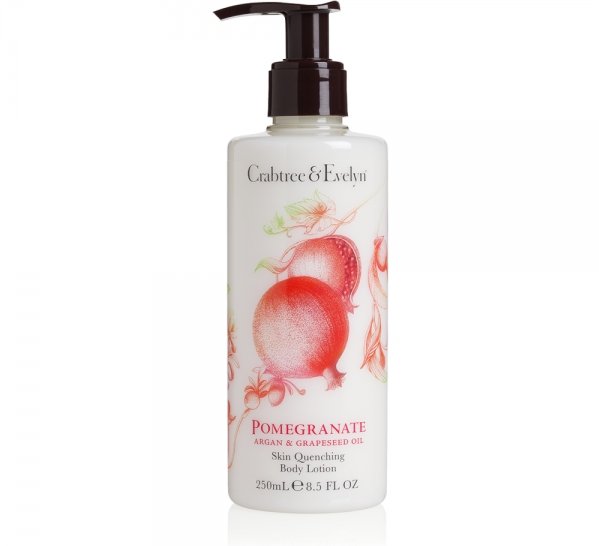 Grapeseed protects your skin whilst ginger extract invigorates, and the fresh, sweet smell of figs and pomegranates will lift you up on even the greyest days this winter. This body lotion leaves your skin feeling soft and fresh. I love it!
---
9

Sugar Baby Gift Set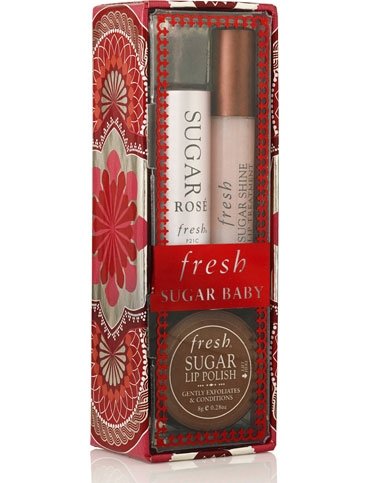 Add this to your Christmas wish list and send your friends shopping at Sephora if you're looking for soft, kissable lips this winter. This set includes a sugar lip scrub that tastes delicious and helps exfoliate your lips plus a tinted balm for a pretty, natural look and a high-shine lip gloss. Everything you need for gorgeous winter lips.
---
10

Nuxe Huile Prodigieuse Dry Oil Spray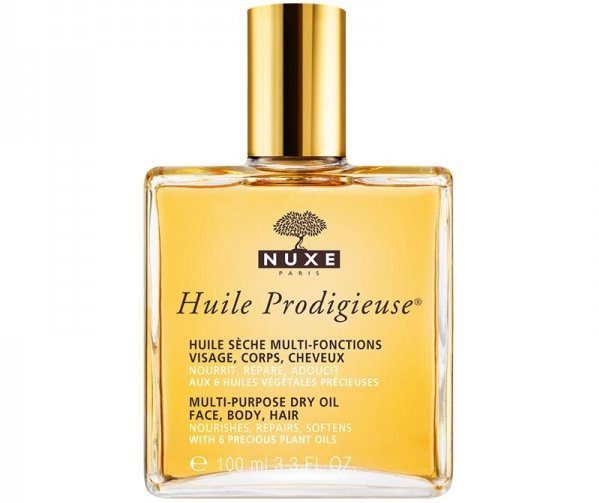 This is one of my go-to products - yes, it's pricey but a little goes a long way. Nuxe create great body oils, but this dry oil spray is multi-purpose, so you can use it to deeply moisturize and protect hair, face and body. It's great as a spray on overnight treatment for soft, silky hair.
---
11

L'Occitane Shea Butter Genius Collection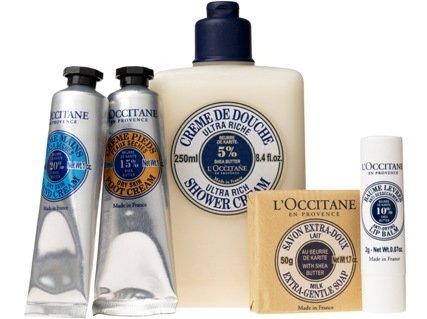 You can buy L'Occitane's shea butter range of products individually, but this gift set contains everything you need for smooth, soft skin this winter, so it's the perfect accessory for a night of pampering! The intensely nourishing, soothing formula will help restore moisture to your skin, and the set includes shower cream (which I love!), Shea Milk Soap, Hand Cream, Body Lotion and Lip Butter. Oh, did I mention it smells DIVINE?
Make sure you take a little time out to pamper yourself this winter - it can be hard to stay feeling positive and looking beautiful when it's grey and cold outside. With a few of your beauty favorites, you'll have nourished, soft skin all winter long, and you'll feel and look great! What are your all-time favorite beauty products for winter?
More
---
Comments
Popular
Recent