Prepare your skin for the blistery winds and cold temperature with these nine wonderful, season-appropriate new skin care products! There are literally tons of new beauty products coming out this fall season but let's concentrate on skin care since we all know that healthy skin is the foundation of beauty! Check out these fresh and innovative products for fall to keep our skin pretty and primed!
---
1

Clairsonic Aria Sonic Skin Cleansing System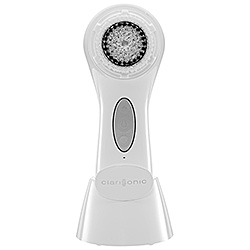 This list of new skin care products is starting off with the newest version of the cult classic facial cleanser from Clairsonic. The Aria is a skin-friendly, travel-sized brush with three speeds to promptly remove makeup and dirt to reveal luminous skin. It claims that in as little as a minute, the Aria will remove contaminants from your skin so your skin care products are more effective!
---
2

Shiseido Future Solution LX Total Regenerating Cream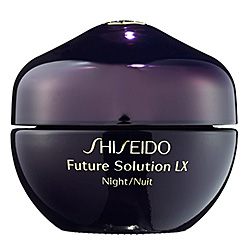 A moisturizing and energizing cream is a must-have for any season but it's also on this listing of fall skin care products. Shiseido combined a blend of natural ingredients to create this sensational skin care solution that tightens pores and protects skin from damage and aging. If you're looking for a super-hydrating cream with the ability to offset the effects of future aging, you've come to the right place!
3

Dior Capture Totale One Essential Ultra-Detox Treatment Mask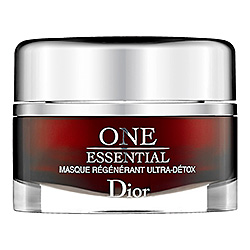 This new skin care product specializes in purging your skin of toxins and grime to reveal beautiful, glowing skin. This mask contains Dior's patented blend of detoxifying ingredients can transform skin by reducing signs of aging and skin damage. Treat your post-summer skin to an indulgent mask that does all the dirty work for you in ten minutes!
---
4

Korres Quercetin & Oak Age-Reversing Skincare Regimen Set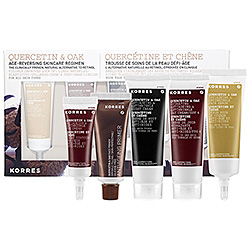 What's not to love about this set of fall skin care products from Korres?! You get a five-piece set of all-natural skin care products made from, you guessed it, quercetin and oak! Both ingredients are clinically proven to be an effective natural alternative to Retinol. So that means you get five excellent products to help your skin fight fine lines and wrinkles and improve elasticity and firmness!
---
5

Clinique Even Better Eyes Dark Circle Corrector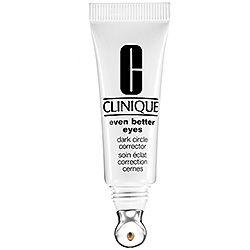 Dark circles beware-Clinique has an even better new skin care product to lighten dark eye circles and moisturize the ever-so-gentle eye area. This ophthalmologist tested cream fortifies under eye skin while combating puffiness and helping skin to look younger and brighter! Treat your tired eyes to a nice lymphatic draining massage with this cream to move bacteria and viruses out of your tissues.
---
6

Peter Thomas Roth Glycolic Acid 10% Toning Complex Clarifying Toner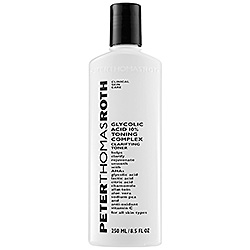 Ladies who love toners have got to try this out product as of the products in new skin care for fall! If you struggle with large pores, rough skin and signs of aging, this clarifying toner is the answer to your skin care prayers. Use this toner to restore your skin's pH balance as well as clean and soothe the skin with lots of skin-saving goodies!
---
7

Ole Henrikson Lemon Strip Flash Peel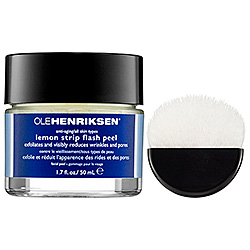 This new skin care product has kind of a racy name but it's actually just a powerful exfoliating peel! As harsh and chemical-y as it sounds, this one-step peel is free of parabens, sulfates, GMOs and a host of other beauty bad guys. A peel sounds painful but this flash peel is formulated with skin soothing algae while other ingredients help brighten skin and increase cell turnover.
---
8

Nude Perfect Cleansing Oil Face & Eyes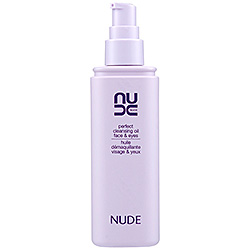 This cleansing oil for face and eyes makes this list of new skin care products because despite its oily front, it's a potent cleanser that gives your skin a deep cleaning without stripping away your skin's natural moisture. Use this plant-based, toxin-free cleansing oil to quench your skin's thirst while removing even the most stubborn waterproof makeup!
---
9

SK-II Facial Treatment Essence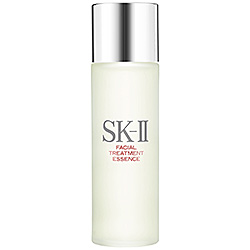 I think your collection of fall skin care products needs a facial treatment essence that helps balance, hydrate and give your skin a vibrant look and feel. Although this product isn't brand new, it has quite a following and the rave reviews make it worth mentioning! This essence appears like a toner but it's actually more of a water-based serum of sorts that only requires a few drops to feed your skin and give it a healthy glow!
Are you ready to start adding some new skin care products to your fall beauty shopping list? Some of these products aren't quite affordable but even as a new product they all have rave reviews that could compel even the thriftiest gal to splurge! Are there any new fall skin care products you're looking forward to using this fall?
More
---
Popular
Recent