I recently tried a couple of overnight face masks and fell in love with them. It can be hard for us to find the time to take proper care of our skin and follow all the steps of a skincare regimen. That's where overnight face masks come in! They work their magic while you're sleeping, as they respond to the skin's circadian (daily) rhythms, and their ingredients get absorbed deeper into your skin because the skin's permeability rate is higher at nighttime. I recommend incorporating one of these overnight face masks into your skincare regimen; all of these can be found at department stores or beauty emporiums.
Table of contents:
1

Clinique Moisture Surge Overnight Mask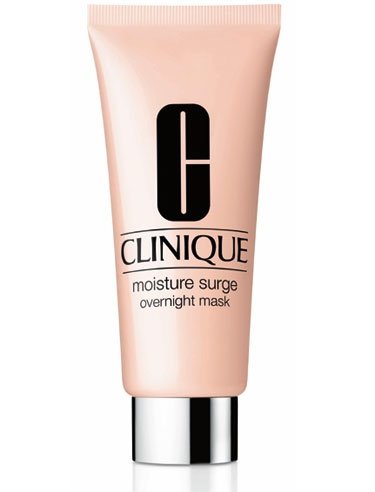 Clinique produces overnight face masks that are suitable for all skin types. This particular one is oil-free (yet creamy) and it provides a boost of moisture, even for acne-prone skin. As the name suggests, this face mask is best suited for those with dehydrated skin, as it works with your skin to retain moisture throughout the day. What's great about this mask is that you can use it every night and it's reasonably priced at $33 for 100ml.
2

Fresh Peony Brightening Night Treatment Mask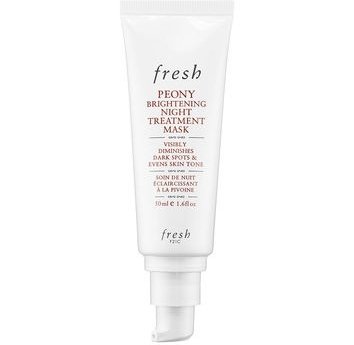 I love the Fresh brand and enjoy visiting their boutiques, as you can smell their products as soon as you walk in. Don't they smell divine? Their peony brightening face mask works best for those concerned with dark spots, as it is a brightening treatment that will even out your skin tone and minimize melanin production in the skin. You'll wake up with noticeably brighter skin in the morning. Fresh recommends using this mask twice a week for best results, but it will set you back $65 for 50ml.
3

KORRES Wild Rose + Vitamin C Advanced Sleeping Facial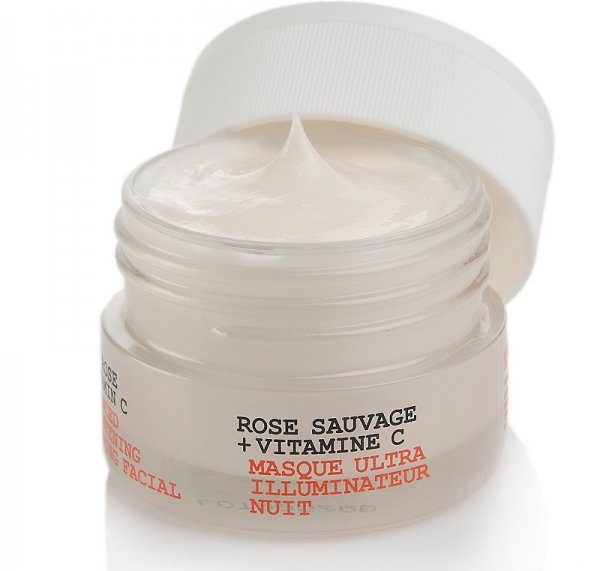 KORRES sells two overnight face masks, but this one is their brightening mask as it contains the Korres Phos Compound, a blend that includes a brightening agent and stabilized Vitamin C. You can use it as a layer prior to your night cream and after about two weeks, you should start to see results - in terms of an improved, brighter complexion. This mask costs $48 for 40ml.
4

Boscia Tsubaki Deep Hydration Sleeping Mask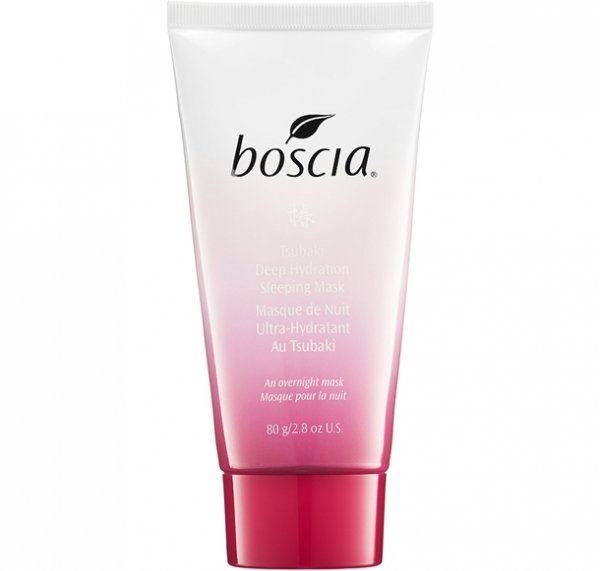 Boscia has produced this mask specifically for dehydrated and aging skin. Tsubaki (Camellia oil) is an intense moisturizing agent that delivers anti-aging benefits for smoother, softer skin. Camellia oil has similar antioxidant properties to Vitamin C and it helps prevent the production of collagenase (an enzyme that can contribute to collagen breakdown), thereby firming up and protecting your skin. This mask costs $34 for 82ml.
5

AMOREPACIFIC Moisture Bound Sleeping Recovery Mask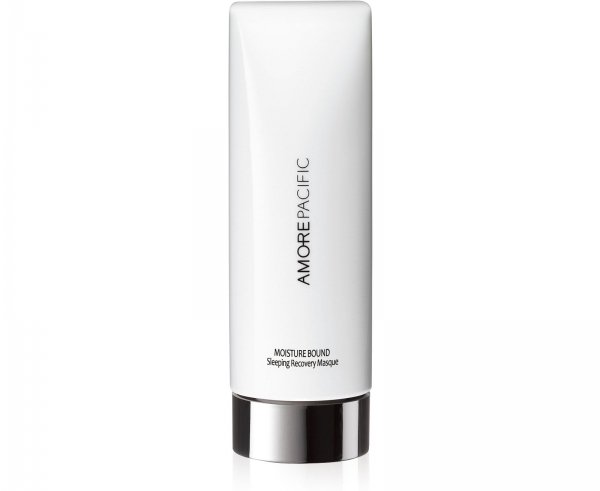 This is a lightweight face mask that will deliver maximum hydration through a blend of Asian botanicals that fortify your skin's natural protective barrier while you sleep, leaving your skin looking refreshed in the morning. This mask stimulates the skin's ability to retain moisture throughout all the layers of the epidermis, and increases its antioxidant production to fight free radical damage. This mask is pretty pricey though, at $60 for 100ml.
6

Origins Drink up Intensive Overnight Mask
This mask from Origins is as its name suggests, an intensive moisture replacement mask. Containing avocado, apricot kernel oil and Japanese seaweed, it will prevent future dehydration and reverse signs of premature aging. Despite the avocado, it doesn't feel greasy and this mask can be used up to two times a week. It is one of the cheapest on my list, priced at $24 for 100ml.
7

Kiehl's Ultra Facial Overnight Hydrating Masque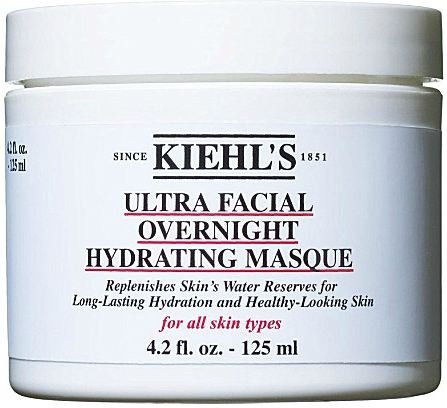 Another hydrating mask, this one will leave your face feeling supple and minimize your pores by morning. It can be used once or twice a week (no more than that due to its potency), but it can be a little sticky, so wipe off the excess with a tissue before your head hits the pillow! This mask truly amplifies the hydration effects of your moisturizer and at $35 for 125ml, it seemed to be one of the best overnight masks in terms of value for money.
All overnight face masks in this article are suitable for all skin types. Make sure you follow the directions listed on the back of each product for best results. I think you'll find these masks will create a veil on your skin, locking in all of their amazing ingredients and giving you the smoothest, dewiest skin in the morning. Do you use an overnight face mask? If so, which one's your favorite?
Please rate this article