If you're on the hunt for some low cost skin care products, you're definitely going to want to check out this list before you go shopping! I'm sure we're all pretty proficient at identifying the most budget-friendly skin care products, but it takes a little work to find the best buys, don't you agree? Even if you find a really inexpensive skin care product, if it doesn't work then it ends up being a waste of money. With that said, get in on some of these excellent low cost skin care products today!
---
1

Eucerin Daily Protection SPF 15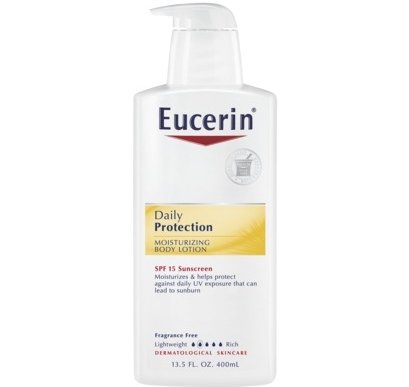 If you're looking for a great body lotion that offers both hydration and protection from the sun, Eucerin's Daily Protection lotion with SPF15 is one of the low cost skin care products you need in your life. We always look for facial moisturizer that contains SPF, but never our body lotion. Slather this on in the morning before you head out and you've got the best of both worlds!
---
2

Aveeno Ultra-Calming Foaming Cleanser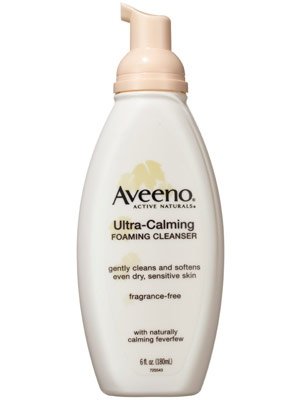 A good cleanser is priceless. In my opinion, cleanser is one of the most important skin care products since we depend on it to thoroughly cleanse our skin of dirt, oil and makeup, but we also need it to be gentle enough so that we don't end up with tight, dry skin afterward. Aveeno seems to have mastered finding the delicate balance between deep cleaning without stripping our skin of our natural oils at an affordable price.
---
3

RoC Retinol Correxion Eye Cream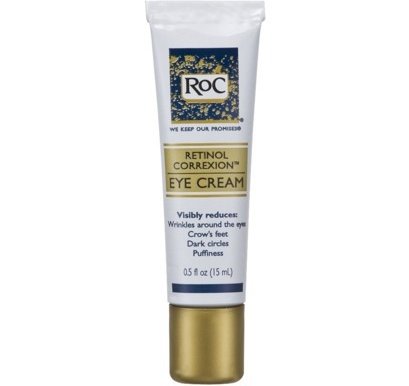 RoC is one of the most popular budget-friendly skin care brands around and with good reason. You'll be hard-pressed to find another drugstore skin care brand that is as effective and as affordable. This affordable eye cream is formulated to decrease puffiness, dark circles and reduce the appearance of wrinkles and crow's feet around the eyes.
---
4

Cetaphil DermaControl Oil Control Foam Wash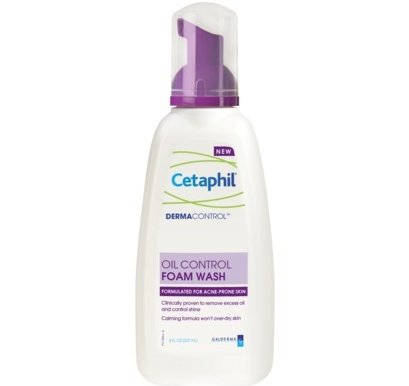 Here's another amazing face wash but this one's formulated especially for ladies with oily/acne-prone skin. This cleanser is great at removing makeup, but it's awesome for removing excess oil and impurities that can clog pores and cause acne breakouts. It's effective yet gentle, so you can use it as your daily cleanser to help control shine and oil.
---
5

SheaMoisture African Black Soap Face & Body Bar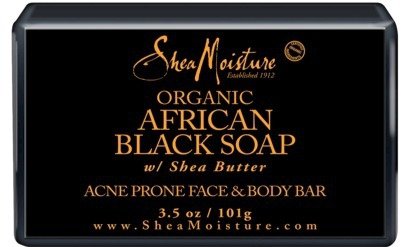 I've been a fan of SheaMoisture's hair care products for a while now, but I wasn't aware that they also made soap. This isn't your ordinary bar of soap though. This soap bar works fabulously on oily or acne-prone skin on your face and body. It's certified organic, contains oats to soothe skin, aloe and Vitamin E to cleanse, moisturize, calm and protect skin. It's also great for skin with eczema, too!
---
6

Neutrogena Ultra Gentle Daily Cleanser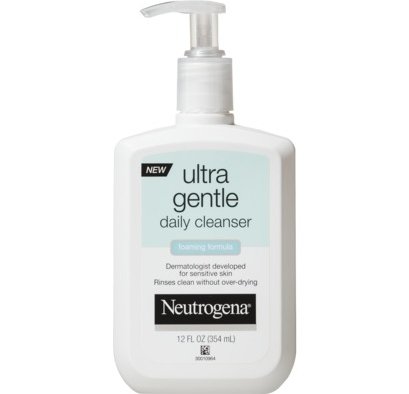 If you have sensitive skin, finding drugstore skin care products can be tricky since you might not be so trustworthy of an inexpensive skin care brands. I totally get it. I wouldn't want to take a chance with my facial skin either, but Neutrogena is a reputable brand and their Ultra Gentle Daily Cleanser is one of my personal favorites. This cleanser is incredible at deep cleaning your skin without leaving behind a residue or drying out your skin.
---
7

Botanics Ionic Clay Mask with Willowbark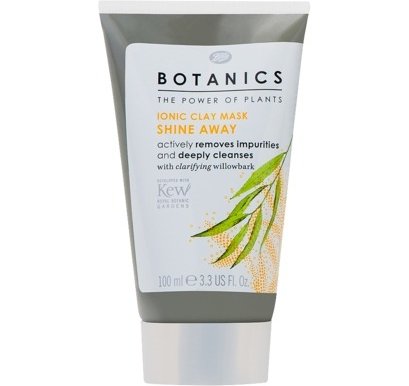 Clay masks are a great product to have on hand for deep cleaning and removing impurities from your skin. Although this mask is formulated to give your face a thorough cleanse, it also has hydrating properties so it won't irritate or strip your skin of its natural oils. After you use this mask, your face will be left feeling fresh, clean and renewed.
---
8

Simple Smoothing Facial Scrub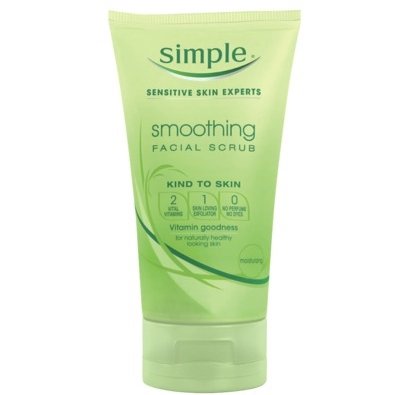 You might cringe when you think of using a facial scrub on sensitive skin, but just about all skin types can benefit from exfoliation once in a while! Simple's Smoothing Facial Scrub is designed for sensitive skin types so you can expect a gentle, smoothing and moisturizing treatment with this face scrub. You'll love the clean, fresh feeling after you use this product!
---
9

Purpose Dual Treatment Moisture Lotion SPF 15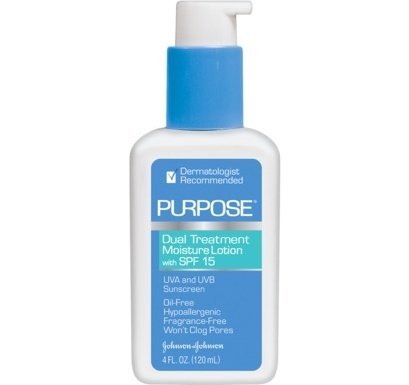 If you're looking for a lightweight moisturizer to use during the day, Purpose has something that's just your type. This moisturizer contains SPF 15 and provides broad spectrum protection, it's oil-free and fragrance-free and helps keep skin soft, hydrated, healthy and protected. Ideal for daily use under makeup or alone.
When it comes to budget-friendly skin care, it's best to do some research before you buy and try to look for a store with a flexible return policy in case a product doesn't work out for you. Do you have any favorite drugstore skin care products? Do you have any tips on finding good skin care products at low prices?
More
---
Comments
Popular
Recent