Getting your beauty sleep every night is a wise move, but adding some great skincare products to use before bedtime as well? Even better! If you're like me, then sleeping in your makeup is the kiss of death—break outs, dry skin, broken lashes, you name it. Taking time to care for your skin will really help you in the long run, so check out some of these amazing skincare products to use before bedtime!
1

Olay Regenerist Regenerating Cream Cleanser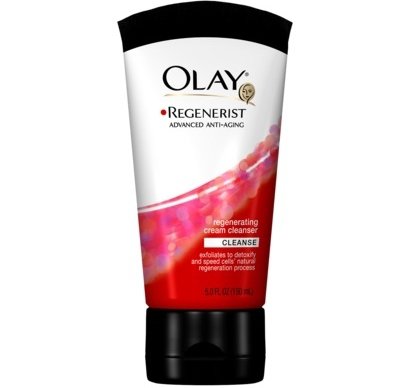 target.com
One of the first skincare products to use before bed time should be a deep cleanser. This particular cleanser from Olay gently exfoliates without being too harsh. Say buh-bye to dead, dry skin and get a seriously smooth complexion after washing with this awesome cleanser. If this hasn't sold you already, Olay's Regenerist amino-peptide complex detoxifies your skin for a healthy, age-defying complexion.
2

Estee Lauder Advanced Night Repair Serum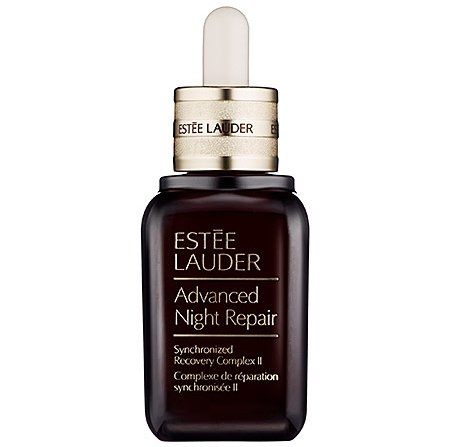 sephora.com
This little guy is your secret weapon against aging, lifeless skin. The Advanced Night Repair Serum has been around for ages, and for all the right reasons. Just apply a few drops of the serum and gently smooth over your face and neck. What's better than waking up to a more radiant complexion in the morning?
3

Origins Clear Improvement Active Charcoal Mask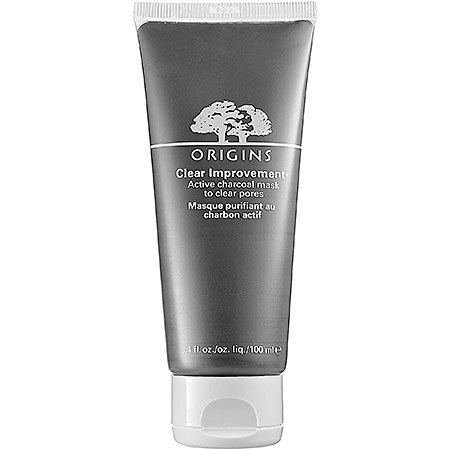 sephora.com
Remove all of the toxins and dirt from your pores with this natural charcoal mask. Charcoal helps to draw out pore-clogging impurities, and white china clay absorbs toxins from the environment. Feel good about deep-cleansing without any of those synthetic dyes, parabens, or GMOs.
4

Neutrogena Clear Pore Oil-Eliminating Astringent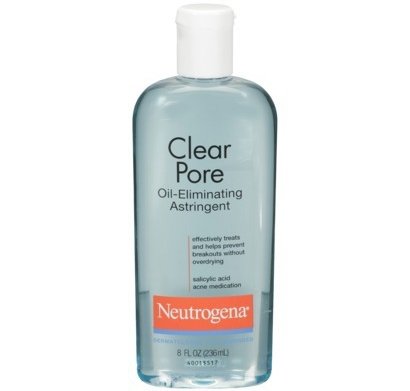 target.com
I personally always follow up every face washing with a few swipes of a cotton ball of astringent. Astringent helps to tighten pores and get rid of any makeup or dirt that may have been left over from cleansing. This particular astringent is great for oily skin or acne-prone skin to get rid of any surface oil and penetrates deep into clogged pores.
5

Clinique Turnaround Overnight Radiance Moisturizer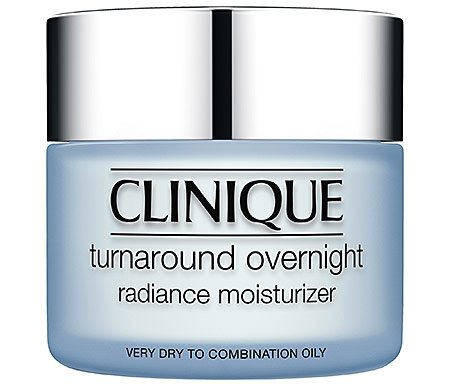 sephora.com
Clinique knows good moisturizers so you can trust that this one will deliver. Designed for very dry, normal, and combination skin types, this overnight moisturizer helps support natural cell turnover and delivers serious hydration.
6

Tarte Bright by Night Skincare Discovery Set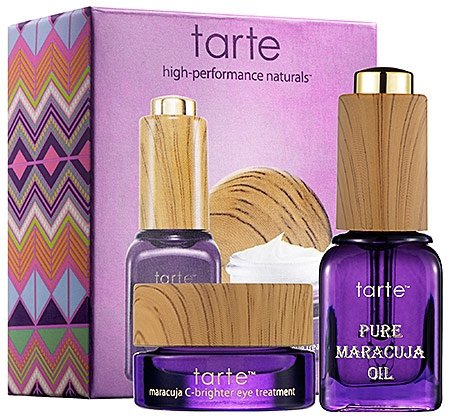 sephora.com
Two of Tarte's bestselling products in one, more affordable set. Experience the benefits of maracuja and help improve the look of fine lines and dark circles with the eye cream, as well as smooth and brighten your skin with the special facial oil. If you have oily skin, don't worry. This maracuja oil is non-greasy and will absorb deep into your skin for restorative benefits instead of turning your face into an oil slick.
7

Clinique All about Eyes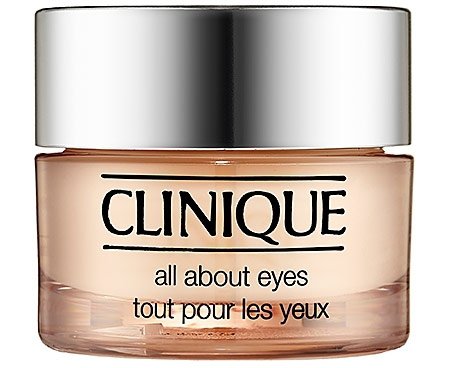 sephora.com
Are you one of those late night, early morning type of gals? Tired, puffy eyes are just about the last thing you want to wake up to, but even if you're well-rested and just need some extra help in the eye area, this moisturizer will be your new best friend. Ophthalmologist-tested, this gentle eye cream will help de-puff, lighten dark circles, and reduce fine lines.
Sleep helps naturally repair your skin, but sometimes life gets in the way of these reparations and before we know it, our skin is a like a foreign object. Luckily there's several awesome products like these to help achieve youthful, healthy skin once again. Do you have any favorite products to use before going to bed?