Get Ready for Summer with These Glowing Self-Tanners for Girls Staying Away from the Sun ...
By Hilary
A tan is the perfect way to show that you live an active life outdoors and looks perfect in the summer. While the sun's harmful rays can create skin damage and even skin cancer, self-tanners can get you the color you crave without the damage to your skin. Here are the best self-tanners to try before summer!
---
1

COOLA Sunless Tan Dry Body Oil Mist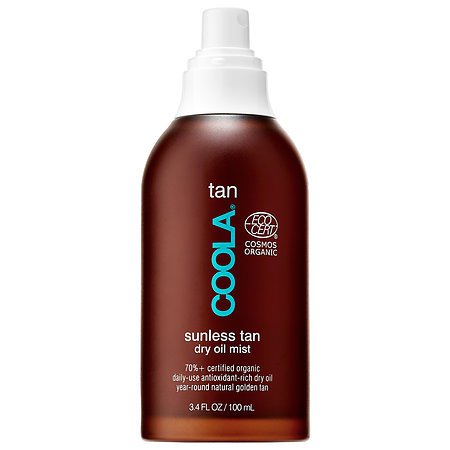 This mist gives you a natural looking glow that lasts up to three days. Its eco-friendly, fast-drying, and streak-free with a blend of argan oil, vitamin c, hibiscus, and chamomile extract.
Price: $46 at sephora.com
2

Vita Liberata PHenomenal 2-3 Week Tan Mousse and Tanning Mitt Duo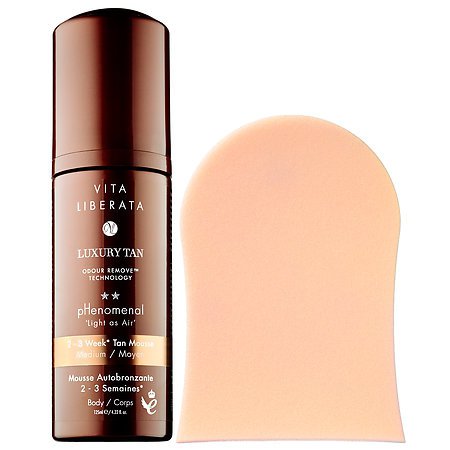 This odorless self-tan mousse is not only fast and easy to apply, but also gives you a long lasting and natural-looking tan that is streak-free. This self-tanner is the ruler of all self-tanners, lasting up to two to three weeks! Definitely worth the money!
Price: $54 at
sephora.com
---
3

Tarte Brazilliance plus+ Self-Tanner + Mitt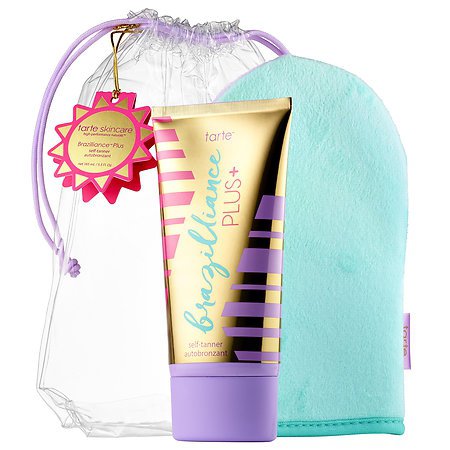 This self-tanner is similar to #2 as it also has a mitt included, helping you to avoid the infamous orange hands while self-tanning. This product will give you a bronze look that will make you look like you just came back from an exotic vacation.
Price: $39 at sephora.com
---
4

Josie Maran Argan Liquid Gold Self-Tanning Oil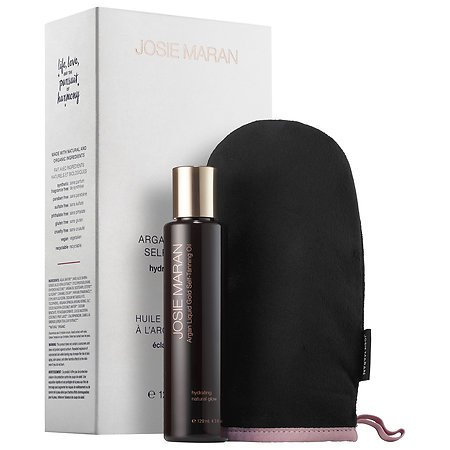 Quickly absorbing and super hydrating, this self-tanner is infused with 100% pure argan oil for deep nourishment and 100% argan oil light for semi-matte finish. It builds a natural-looking bronzed glow that it streak-free with the help of the included mitt.
Price: $38 at sephora.com
---
5

Tarte Glow with the Faux Foaming Self-Tanner with Mitt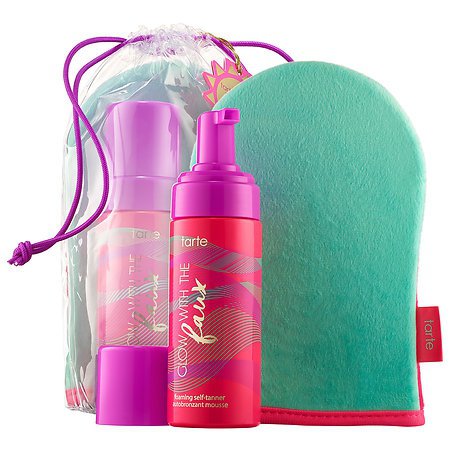 This mousse gives a natural-looking bronze that develops into a darker, deeper tan in just two hours. This is perfect for all skin tones, giving you the darkest tan.
Price: $39 at sephora.com
---
6

Sephora Collection Tinted Self-Tanning Body Mist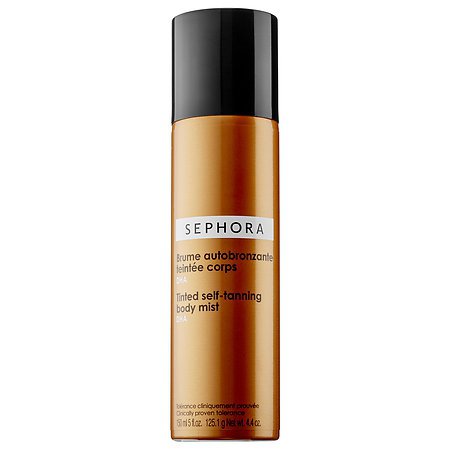 This tinted bronzing mist makes it easier to apply than lotions and leaves you streak-free. The light tint bronzes immediately after use, showing you exactly where you applied it, making your tan spot-free.
Price: $18 at sephora.com
---
7

Dr. Dennis Gross Skincare Alpha Beta Glow Pads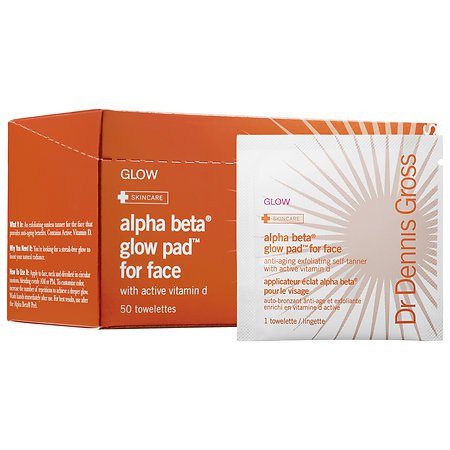 This exfoliating self-tanner gives you a perfect glow for your face as it includes anti-aging properties and vitamin D. The vitamin D gives you a sun-kissed glow while the other nutrients in the pads benefit your skin and keep you looking young.
Price: $68 at sephora.com
Summer is just around the corner, and with that a great summer tan complements it well. Keep your skin healthy and beautiful by trying one of these awesome self-tanners. Which self-tanner are you wanting to try?
---
Popular
Related
Recent