Finding good face washes for dry skin is not as easy as it sounds. Too often, face washes leave your dry skin feeling worse. If you would describe your face wash as leaving your skin "squeaky-clean," chances are it is not a face wash designed to help out dry skin. Face washes should cleanse the skin while leaving your pores feeling hydrated, not tight and stiff. If you have noticed your skin feeling tight after cleansing, consider switching to one of these face washes for dry skin.
---
1

Lush – 9 to 5 Cleansing Lotion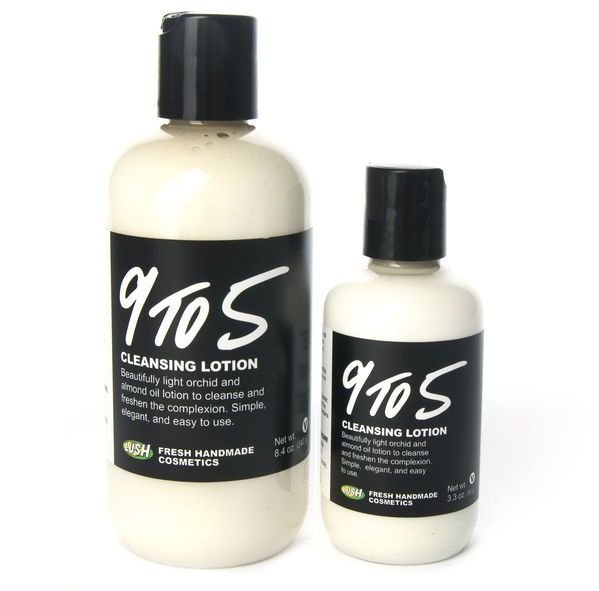 One of my personal favorite face washes for dry skin is the 9 to 5 Cleansing Lotion by Lush Cosmetics. 9 to 5 is incredibly moisturizing because one of the main ingredients is almond oil. The almond oil will leave your skin feeling silky smooth and hydrated. Dove orchids and Everlasting Flower Absolute accompany the almond oil to give your face a natural, yet effective cleansing. Even without harsh chemicals, 9 to 5 works well enough to remove makeup as well as dirt. The natural ingredients make it ideal if you suffer from sensitive skin. And that's not all, this facial cleanser is formulated to be used without water. If you are looking for a new face wash for dry skin, I recommend you try out 9 to 5 right away! You can get this cleansing lotion at any Lush store or at lushusa.com.
---
2

Chanel – Mousse Confort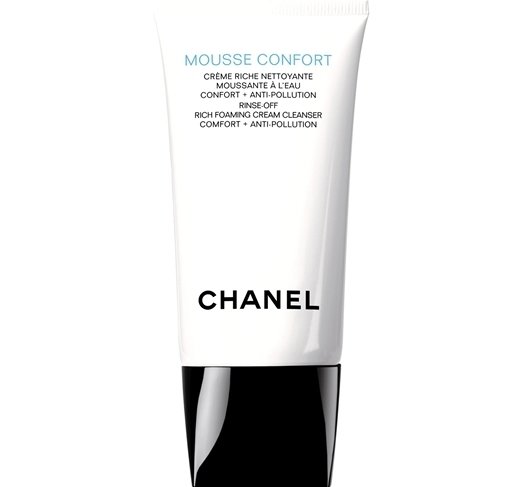 Drinking water is essential for the health of your skin. If you struggle getting your recommended amount of water each day, then Chanel's Mousse Confort Facial Cleanser can serve as another tool in your arsenal to help combat dehydration. This cleanser has Tulip Tree Extract, which will help to soothe dehydrated skin as well as calm sensitive skin. The mousse is non-drying and has Arum Lily Extract to deeply moisturize the skin. This face wash will become your new best friend if you are looking to fight your dry skin. You can get this product at chanel.com.
---
3

The Body Shop – Aloe Calming Facial Cleanser
If your skin is left feeling tight after you wash your face, odds are your cleanser contains soap. This is something you want to avoid, especially if you suffer from dry skin. If this is the case for you, you'll love The Body Shop's Aloe Calming Facial Cleanser because it is free of soap. It has been tested by Dermatologists and clinically proven to be suitable for those with sensitive skin. The aloe will leave your face feeling soft and moisturized. You can get a bottle at your favorite Body Shop location or on their website at thebodyshop-usa.com.
---
4

Philosophy – Purity Made Simple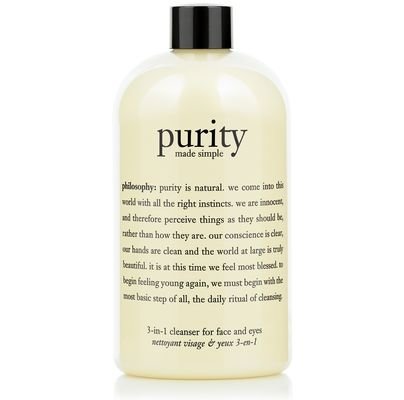 If you have combination skin or are just looking for a light moisturizing cleanser, Philosophy's Purity Cleanser may be just what you need. This 3-in-1 cleanser has even won awards! Purity is formulated to cleanse, tone, and remove makeup all at the same time while hydrating the skin. I am a big fan of all of Philosophy's products and this cleanser is no exception! You can go to your local Sephora to get a bottle or visit philosophy.com.
---
5

Mario Badescu – Cleansing Milk with Carnation & Rice Oil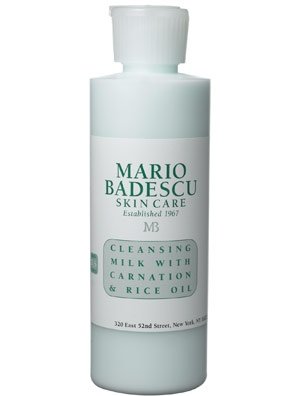 If you are looking to fight wrinkles while combating your dry skin, look no further than Mario Badescu's Cleansing Milk with Carnation & Rice Oil Cleanser. The Carnation Oil can reduce the appearance or wrinkles and the Rice Oil brings out your skin's natural glow. This facial cleanser won't dry out your skin and is also ideal for people who have sensitive skin. Ulta carries Mario Badescu's skincare line but you can also order this face wash at mariobadescu.com.
---
6

BioElements – Sensitive Skin Cleanser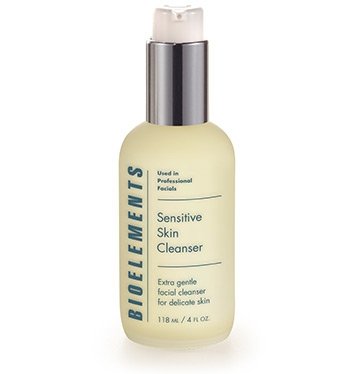 When it comes to putting something on my face or in my body, I want it to be as natural as possible. Today, so many face washes are full of chemicals. If you are like me and are looking for something fresh and natural, try BioElements' Sensitive Skin Cleanser. This wash is free of parabens, phthalates, DEA, synthetic fragrance, and artificial colors. Instead of loading the product down with chemicals, BioElements opted for an all-natural olive oil base that gets ride of debris without irritating your skin. It even goes one step further, by continuing to protect your skin from losing moisture and further visible irritations. Go to bioelements.com to get a bottle of this face wash for dry skin.
---
7

Koh Gen do – Oriental Plants Clean Foam
Koh Gen Do's Oriental Plants Clean Foam is another amazing face wash for dry skin that is full of natural ingredients to nourish your skin. This cleanser is free from parabens, sulfates, synthetic fragrances, synthetic dyes, petrochemicals, phthalates, GMOs, and triclosan. Instead, it is full of oriental plants that gently cleanse the skin and rid your pores of impurities. Koh Gen Do has enriched this face wash with polyquaternium-51, which acts as a moisture barrier to ensure your skin looks and feels its best. You can get this cleanser at Sephora or at kohgendocosmetics.com.
If you find yourself struggling with dry skin, don't suffer any longer. The cure for you may be in one of these great face washes for dry skin. Even though these cleansers are moisturizing, it's essential to follow up each of these washes with a moisturizer as well to ensure your dry skin won't come back to haunt you! Have you found a magic face wash for your dry skin? If so, please tell us what it is in the comments!
More
---
Comments
Popular
Recent