Think face oils are just for those with super dry skin? Think again! We have so many stellar beauty oils on the market that are beneficial to just about every skin type, so be not afraid! Applying an oil to your face might seem like a horrible idea to some, but it can be a life-changing thing for your skin. Face oils can benefit your skin in so many ways that you might even consider swapping your regular moisturizer for a beauty oil! Allow me to introduce you to some of the best face oils around, below!
---
1

Tarte Pure Maracuja Oil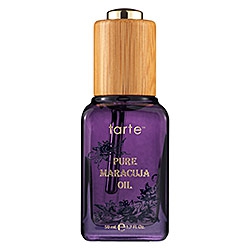 Face oils can work on a number of different skin types. Tarte's Maracuja Oil is suitable for hydrating sensitive, dry, and acne prone skin. Maracuja oil is derived from an Amazonian plant and is high in Vitamin C and essential fatty oils. It works to balance oil production, decrease inflammation and improve your skin's complexion without causing breakouts! Find it at Tartecosmetics.com for $46.
---
2

Josie Maran Argan Cleansing Oil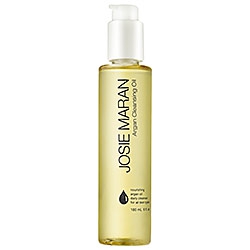 Josie Maran made a name for herself in the beauty game with her Argan oil, which is mainly used to moisturize your hair, skin and nails. Now she's created a face oil that's meant for cleansing. This might sound odd, but you can in fact cleanse your face with oils! This cleansing oil will thoroughly cleanse your face while hydrating your skin. It's ideal for all skin types, too! Get yours at Sephora for $12-32.
---
3

Clarins Lotus Face Treatment Oil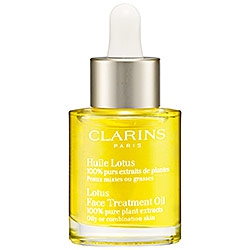 Just the name of this facial oil makes me feel serene! Clarins' lotus face treatment oil is an astringent oil that's made especially for beauties with oily or combination skin. Rosewood, geranium, hazelnut and lotus extracts work together to refine skin texture, purify, soften and lock in moisture. This facial oil is also great to soften fine lines and soothe your skin! You can find this at Sephora for $50.
---
4

Perricone MD Chia Serum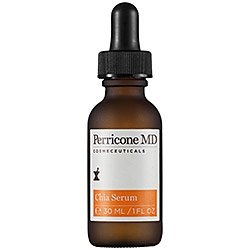 Chia seeds are like the "it" seed at the moment, right? So knowing how healthy chia seeds are for your body, Dr. Perricone decided, why not use them to nourish your skin? This face oil is a concentrated serum made with unrefined chia oil, which seeks to moisturize and comfort your skin with vitamins and nutrients. This anti-aging facial oil can be used under or over makeup so it's divine for drier skin types! Check it out at PerriconeMD.com for $75.
---
5

Jurlique Skin Balancing Face Oil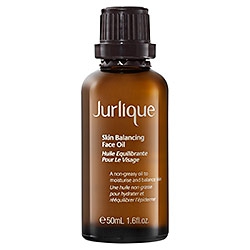 Another excellent facial oil for combination skin comes to us from Jurlique. Their Skin Balancing Face Oil strives to do just that, balance oily and dry areas. This lightweight oil can be used on all skin types however, I think combo skin gals will really love the balancing, hydrating and nourishing properties of this oil. For more info, check it out at Sephora for $50.
---
6

Boscia Tsubaki Beauty Oil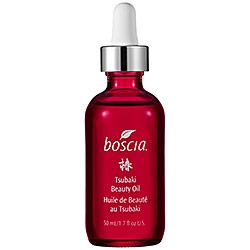 Tsubaki AKA Camellia oil is the superstar behind this next facial oil. Tsubaki oil is native to Japan and has long been used in Japanese beauty rituals. This oil softens, smooths and soothes skin with its high content of essential and Omega 3 fatty acids. Use this facial oil before makeup or at night to protect your skin against damage from free radicals and reap all the anti-aging benefits! Available at Boscia.com for $46.
---
7

Marula Pure Marula Facial Oil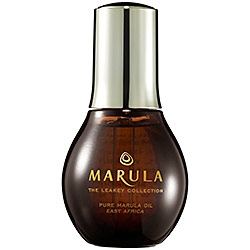 Marula oil is another outstanding faciai oil with anti-aging benefits that hydrates, protects and rejuvenates your skin. Marula oil is derived from Marula nuts and are harvested from East African women in fair trade partnership. This versatile oil not only moisturizes your skin, but makes a fine face primer and boosts the efficacy of other facial products you use. You'll also love that it's easily absorbed and has a matte finish. Get your bottle at Sephora for $78.
Are you ready to get your hands on a face oil? Believe me ladies, I have combination skin with a pretty oily T-zone and I was very hesitant to use a face oil, but now I love them! The key is to use just a couple of drops and it should be sufficient to nourish your entire face! Have you used a facial oil before? Would you ever try one?
More
---
Comments
Popular
Recent